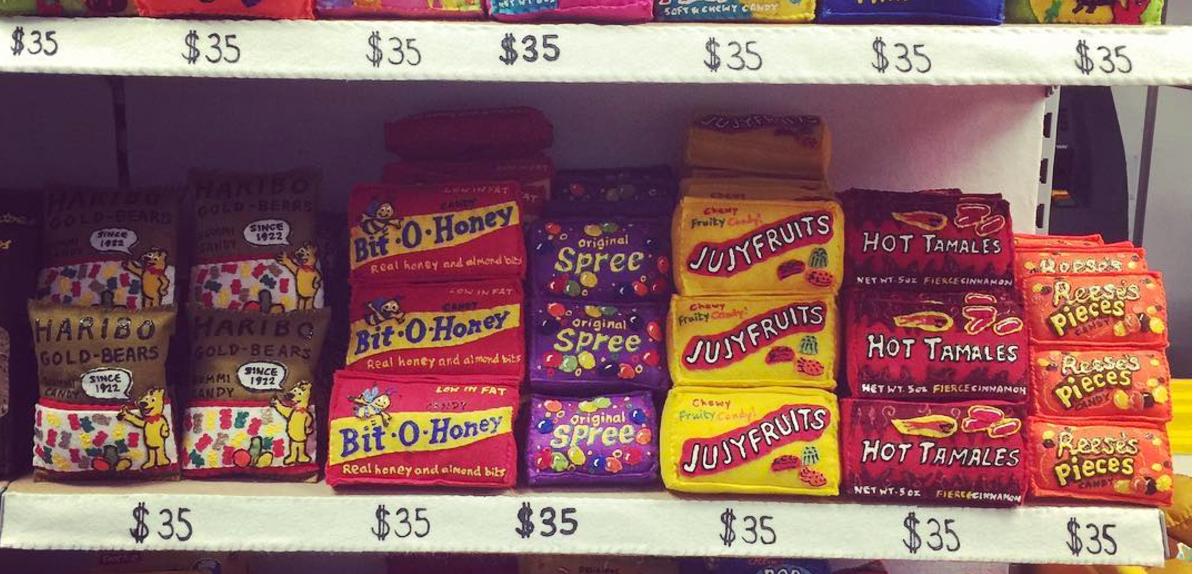 This Artist Created A New York Bodega Entirely Out Of Felt
By Zachary Brenner
I like snacks, and therefore I like bodegas. For the most part, they are all pretty similar and I feel like I don't need to venture too far to find a good one, but there is one that just opened up that I need to check out.
It's called "8 'till late" and it is only kind of a bodega. More accurately, it is an art exhibit that looks like a bodega, but everything is made out of felt, from the meat to the pregnancy tests. Everything in the shop was created by English artist Lucy Sparrow who previously had her own felt corner shop and felt sex shop in London. In an interview with The New York Times, she explains that she has "always been fascinated by things made out of materials that they're not."
Perhaps the biggest difference between this bodega and all the other ones is that 8 'till late has its own commercial.
Everything in the shop is for sale since it is, you know, a shop, but it costs a lot more than the product on which it is based. For example, a felt box of candy costs $35. You can buy these items either in person or at the online shop.
For those of you who can't make it out to New York, Ms. Sparrow has uploaded some of her work to her Instagram account.
Unlike every other bodega, this one will eventually close their doors. You have until June 30th to see it.