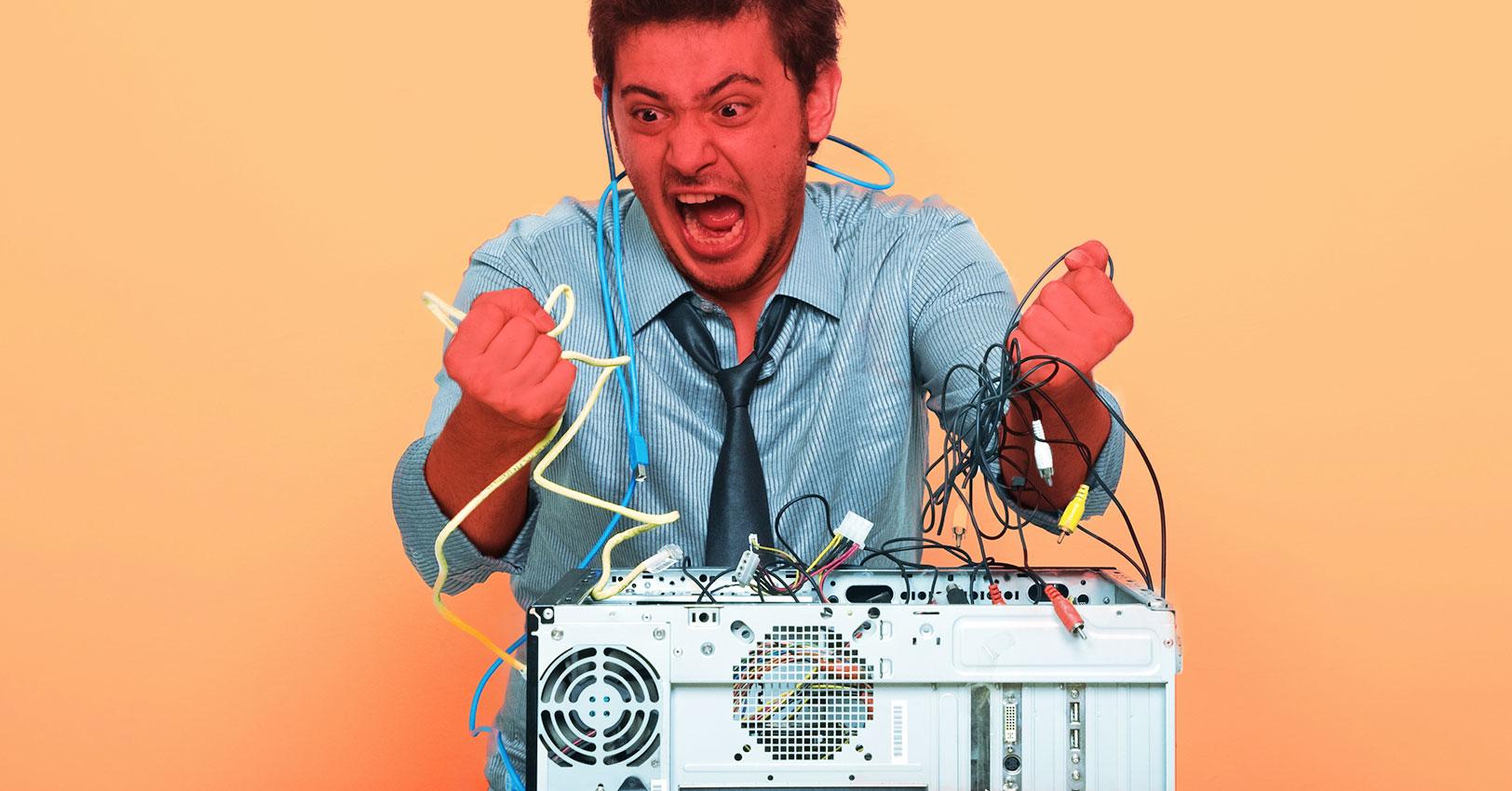 The 25 Craziest Problems Tech Support Has Ever Had To Deal With
By Zachary Brenner
I used to work at a school. In addition to my normal teaching responsibilities, I also defaulted into being the IT guy. This was because I had remarkable ability to Google problems, and follow instructions. I was very good at my job.
Still, there was limits to what I could do. Namely, anything I was unable to Google. Fortunately it never came to that. I never saw any of the following un-explainable problems.
1. The broken keyboard is mocking you!
I'm pretty much convinced that there's a ghost in this machine and it's making me very, very uncomfortable.
2. Ancient civilizations had circuit boards too.
Someone get a duster on that thing, STAT.
3. This is why you don't bring your computer to the beach.
Holy moly that's a lotta dust.
4. How does this even happen?
When you lie on your resume about having excellent organizational skills.
5. But it looks like an iPhone!
There's your problem right there.
6. You have to know this isn't right.
7. Maybe I'm just not touching hard enough.
8. Seems safe.
Why even have a password?
9. That poor mouse. You never had a chance.
10. I don't care if it overheats. I just want silence.
I'll just cover up these vents, what could go wrong?
11. They are showing durability.
Might've made that a little too tight.
12. Blegh!
This is why you don't punch LCD screens.
13. You can fix this, right?
14. Hmm...
So THAT'S how an internet is born.
15. Thank you for your service.
16. Subtle.
Love makes you do crazy things.
17. This is fine.
We've all had those days.
18. Geez. I wonder why.
Routers and microwaves are not a good combination.
19. Should have seen this coming.
What. Were. You. Thinking?!
20. This isn't a problem but still feels wrong.
Admire the excellent cable management whilst pooping.
21. The instructions are right there!
Ahh, the old screw through the battery trick.
22. What did you expect?
This dog isn't a fan of Apple products, apparently.
23. Why would we use A/C? People never go in here.
PSA: always keep your server rooms cold, people.
24. This breaks my heart.
Never iron clothes on top of video game consoles.
25. And you're fired.
Feel like your outdoors, when when you're stuck at work.