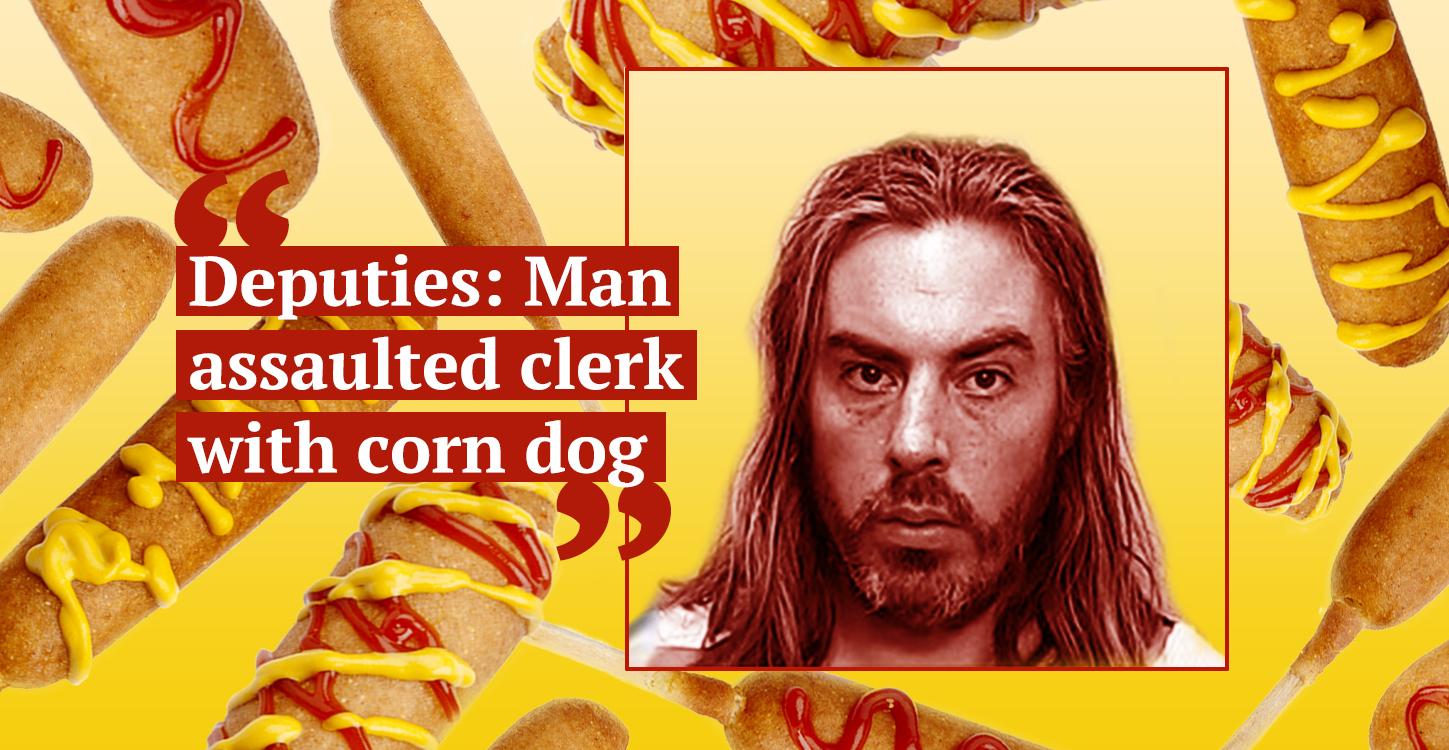 17 Absurd Headlines That Should Not Have Happened This Week February 21st 2018
By Mustafa Gatollari
The truth isn't always stranger than fiction, but in these cases, it totally is.
1. I'd watch this movie: Snake Bites Man, He Bites Back. How UP Farmer's Revenge Quest Landed Him in Hospital
2. I hope the clarification is something along the lines of, "LOL you believed me, idiot?!"
York Regional Police Issue Clarification After Officer Tells Students Spoking Pot Increases Men's Breast Size
3. Well, well, well.
MBTA Loses Tens of Thousands of Dollars in Sale of Surplus Money Trucks
4. Deep down inside you had to know there was a reason for your persistent alcoholism.
Study Claims Alcohol More Important Than Exercise for Living Past 90
5. Wait, they're arming these roosters now?!
6. Ahh the old, "I'm too fat to be a rapist" strategy.
Doctor Who Denied Sex Abuse by Saying His Belly Was Too Big Loses License
7. KFC? No way. Now Popeye's is a different story...
Don't Call Police Over KFC Crisis
8. The day the margaritas died.
Jimmy Buffett's Broadway Show 'Escape to Margaritaville' Reportedly Runs Out of Margaritas
9. "He would've wanted this."
China Cracks Down on Funeral Strippers Hired to Entertain Mourners, Attract Larger Crowds
10. "It's time to tackle the real evil in society!"
Florida House Declares Porn a Public Health Risk Shortly After Denying Assault Rifle Ban
11. Missouri...what are you doing?
Child Marriage Is A-OK, Say 50 Missouri Lawmakers
12. You know, he gets a bad rap for no reason.
13. Imagine what he could do with a sloppy joe.
14. Goodbye, you legend.
15. An appropriate response.
16. Millennials will stop at nothing when it comes to their diabolical plot to incorporate avocados into every aspect of life.
17. These kids are awesome. End of discussion.