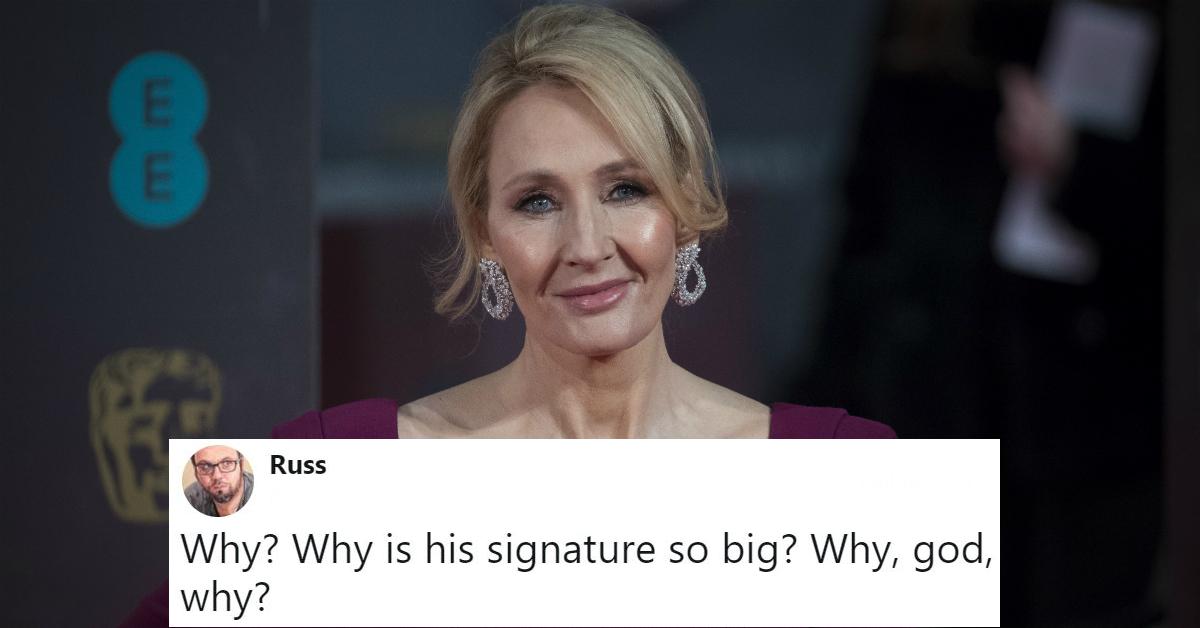 J.K. Rowling Has The Perfect Reaction To Trump's Enormous Signature
By Mustafa Gatollari
If you scroll through Trump's Twitter feed there are plenty of jokes made at his expense about his obsession with size, with lots of suggestions that he's overcompensating for something. That overcompensation may manifest itself in many of his characteristics, down to his choice of bizarrely large neckties.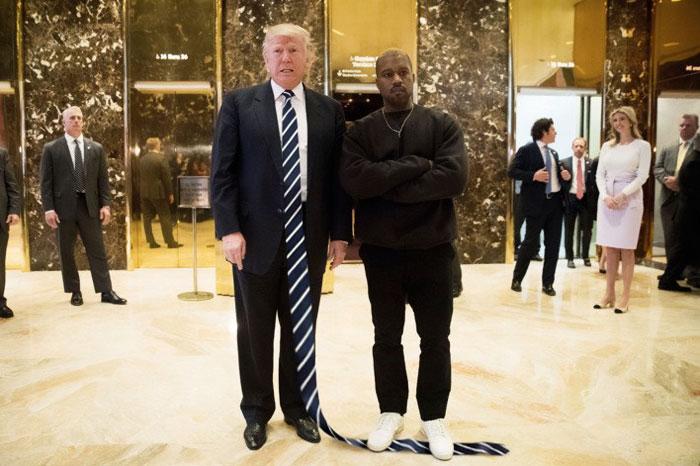 When it comes to trolling and clapping back at Trump on his social media platform of choice, there really isn't any one who's done it at a higher and more consistent level than Harry Potter author J.K. Rowling.
The English writer who's richer than the Queen has seemingly quelled her critical tweets of Trump for a while, until someone posted this image of Donald Trump's comically large signature.
That's when Rowling offered up a graphologist's reasoning as to why our President might exaggerate the size of his name when signing documents.
She screenshot a portion of an article off of Handwriting & Graphology that suggests those who have overly large writing are arrogant megalomaniacs who possess tyrannical qualities.

Rowling has a storied career of burning Donald Trump on Twitter, and has referenced his mental health before, like when he refused to shake hands with Germany's Angela Merkel.
How about the time she made him look even crazier than usual when Trump was called out for completely making up a terror attack in Sweden, when the biggest story that came out of the country at the time was about a horse named Biscuit being rescued from a well.
Something Rowling found hilarious.
Rowling also questioned his sanity when she pointed out how Trump tweets about himself in the third person.
She even tossed in some good Trump puns and made up words for added impact.
She hasn't just reserved her scathing social media burns for Trump but for his supporters as well. Like when former Harry Potter fans were so upset that she had the audacity to criticize the Donald.
This one is particularly mind-boggling...because TRUMP ISN'T A POLITICIAN AND RAN HIS ENTIRE CAMPAIGN ON NOT BEING ONE.
She even goes after Trump's advisers, too. Well, not really going after them, just pointing out the things they've said.
Sadly, all of the insanity going on in the White House right now almost seems normal and not worth talking about - people are over it. Well at least Rowling isn't, however.