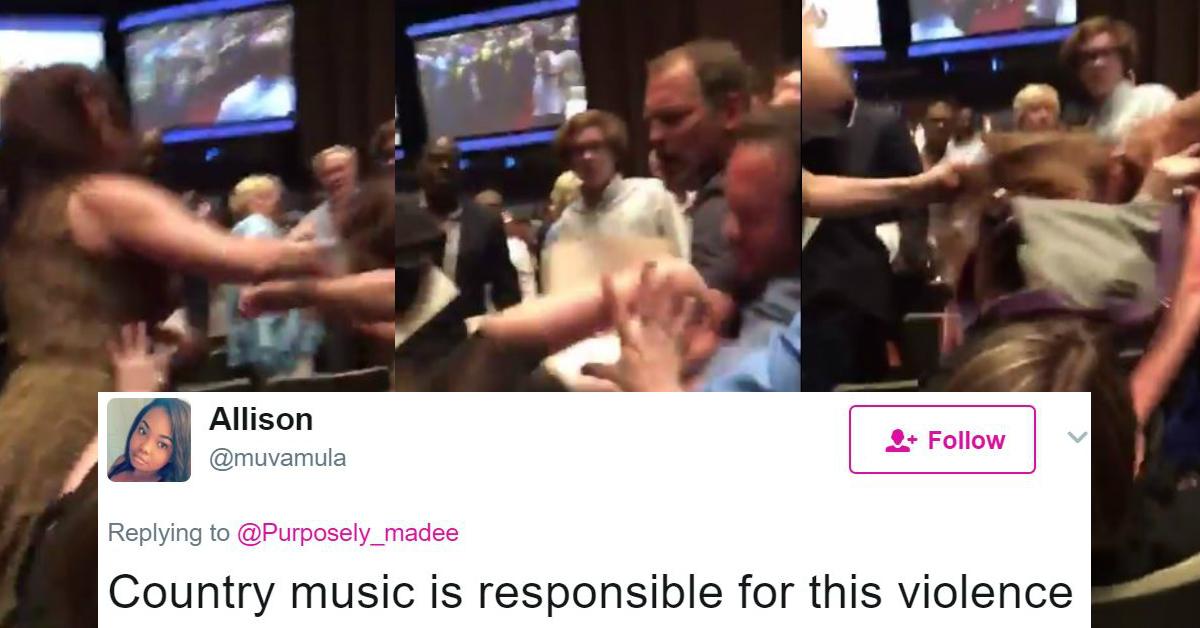 These Middle-Aged Parents Brawled For Seats At A High School Graduation In A Church
By Mustafa Gatollari
When you think of "dignified" ceremonies, school graduations are one of the first that comes to mind. Everybody, including the kid who would eat swiss rolls of the cafeteria floor for a dollar, dresses up in strange gowns and minds their manners for an hour or so, out of respect for the belief that educating oneself is an important endeavor.
At a graduation parents are quiet. Babies are hushed. Students are equal parts solemn and happy. Aware that they've accomplished much to get here, but equally frightened that they will be thrust into new and challenging scenarios that will force them to use what they learned and apply it practically.
At least, that's what it's supposed to be like. Sure, we might be bored out of our minds sitting at these things, only waiting for them to call our names and give us a brief second of recognition before we walk off stage and go back to whatever scumbaggery we're known for. But we all pretty much understand that we don't behave like animals at graduation ceremonies.
Apparently, however, these middle-aged parents didn't get the memo and thought that a high school graduation in a church was the perfect place to throw down.
No students were involved in the massive fight in the Memphis, Tennessee baptist church. - just parents.
Superintendent of the Arlington Public School system, Tammy Mason, tried focusing on student accomplishments instead of the massive brawl.
"Last night we celebrated 500 students who graduated from Arlington High School. This year's class earned over $30,600,000 in college scholarships. It was unfortunate that a couple of adults in the audience exhibited the behavior they did prior to the ceremony beginning and thus has caused a distraction from the celebration of our students' accomplishments," USA Today reported.
One woman was even handcuffed in the aftermath of the incident that quickly broke out of hand, despite security trying its best to stop the fight from spreading.
The Shelby County Sheriff's Office clarified that none of its officers were involved in breaking up the fight and cuffing the woman - Church security was responsible for that.
The footage obviously caused an outpouring of responses from Twitter users who find the whole thing absurd and hilarious.
Many are also pointing out the glaring double standards African Americans face when it comes to "fight" videos online.
It was a glorious, tea-sipping moment.
Others noticed a striking similarity between one of the assailants a beloved meme, as well.
Because if there's anything the internet loves more than violence, it's creating memes based off of said violence. (h/t usa today)
More From Distractify
.

LOL

From giant tubs of Nutella to barrels of whiskey, here's everything Costco offers that can sit proudly beside your pallet of freeze-dried jerky.