We've all seen plenty of video of people faking it for the 'Gram. Hell, you might've done it a few times yourself, but who could blame you? We all have those jealous exes clicking through our stories every now and then, and it doesn't really take much to make a good time look like a great time in the confines of a 1080 x 1920 box, especially if the lighting is good.
Hell, businesses have been built on faking it for the 'Gram. You can rent a private jet for an hour just to take photos inside, and all it'll cost you is $200 for a lifetime of baller selfies. Add in another $50 for some expert photoshopping so it looks like you're in the air and you might actually believe the lie yourself!
That being said, it's more than a little weird when a celebrity, especially one of the most successful ones today, is caught faking it for the 'Gram out in public. The majority of them wouldn't have to plan a fake private jet candid photoshoot because to them it's the equivalent of you taking a selfie in your car while sitting in 80 minutes of traffic on I-95 during your morning commute to work. It's painful to think about, but not as painful as what just happened.
My life has been a lie. After Game 1 of the NBA Finals, Kevin Hart and Jay Z met court side to talk about the game and have their picture taken. Shattering the reality I've become accustomed to, Jay Z, laughing at literally nothing, told the photographer to "take the picture while we're talking."
Jay Z literally got that Old Rich Billionaire laugh pic.twitter.com/ohs8qDsqpx— DJ Akademiks (@IamAkademiks) June 2, 2017
Twitter was quick to mask their pain with hilarious jokes:

Others are breaking down as their entire paradigm of existence is shattered: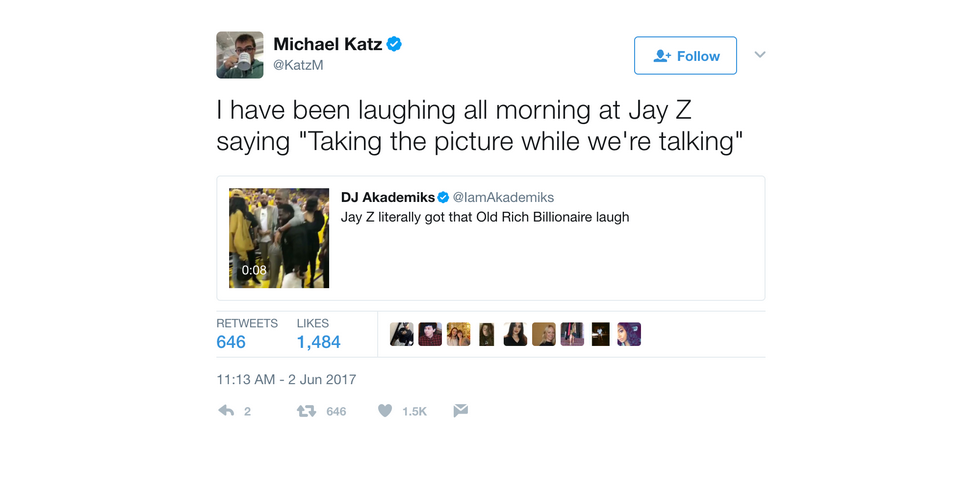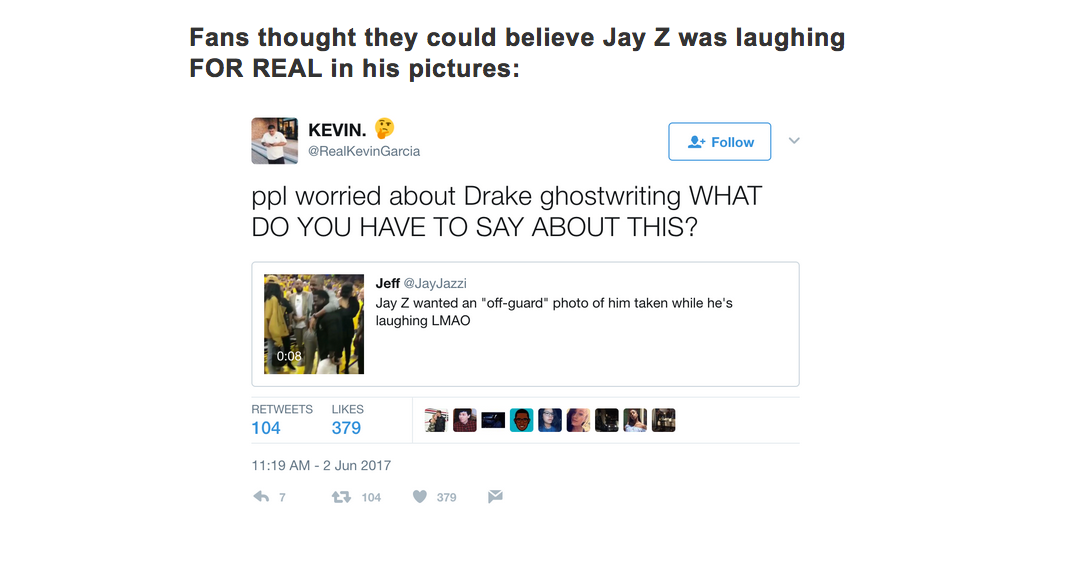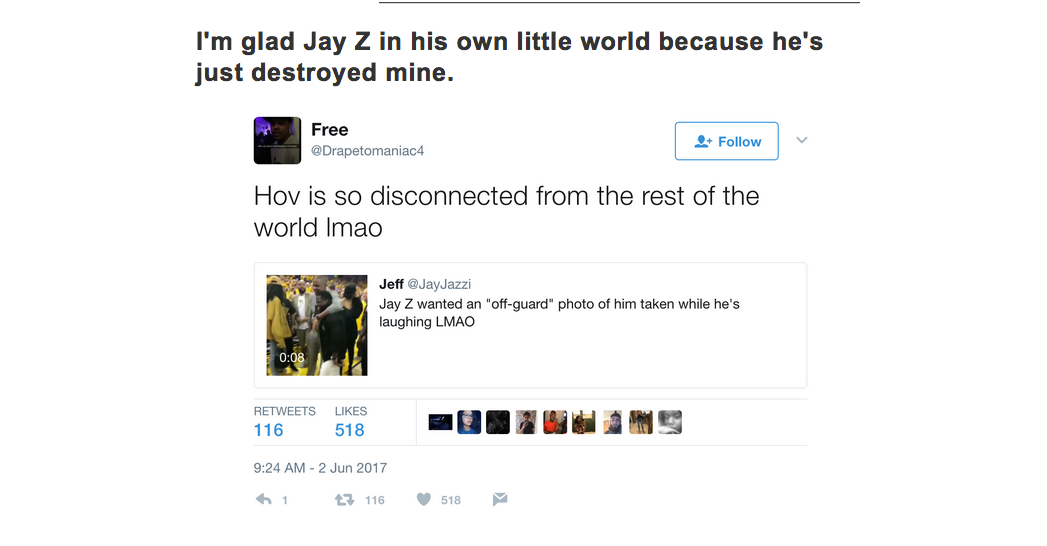 Of course, there's an obvious explanation: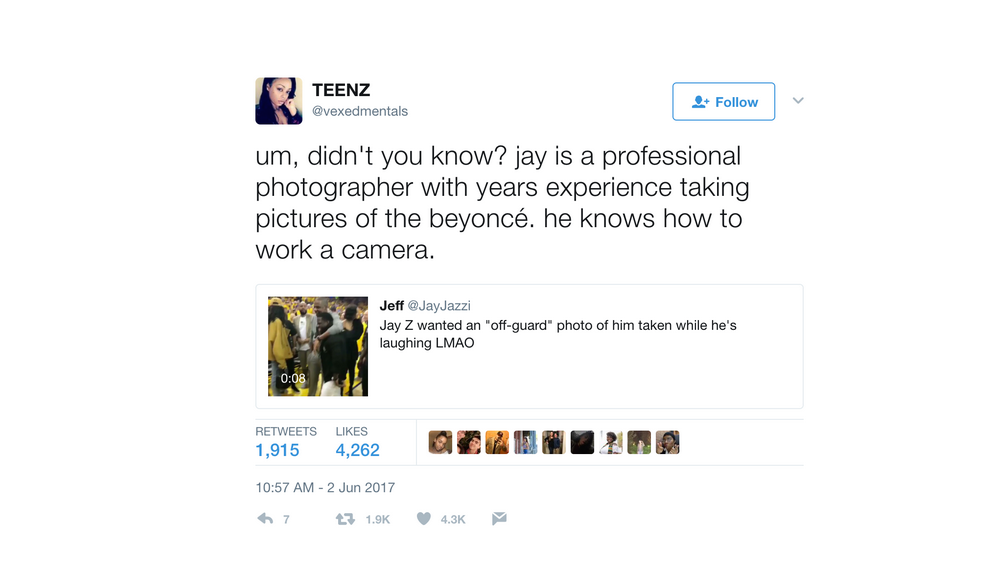 But my pain is no less real: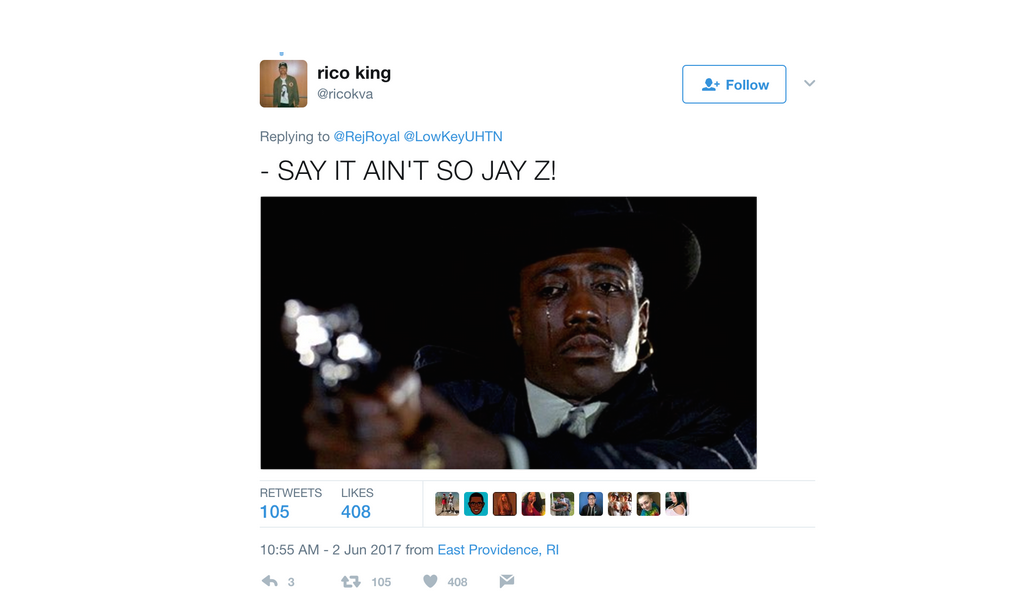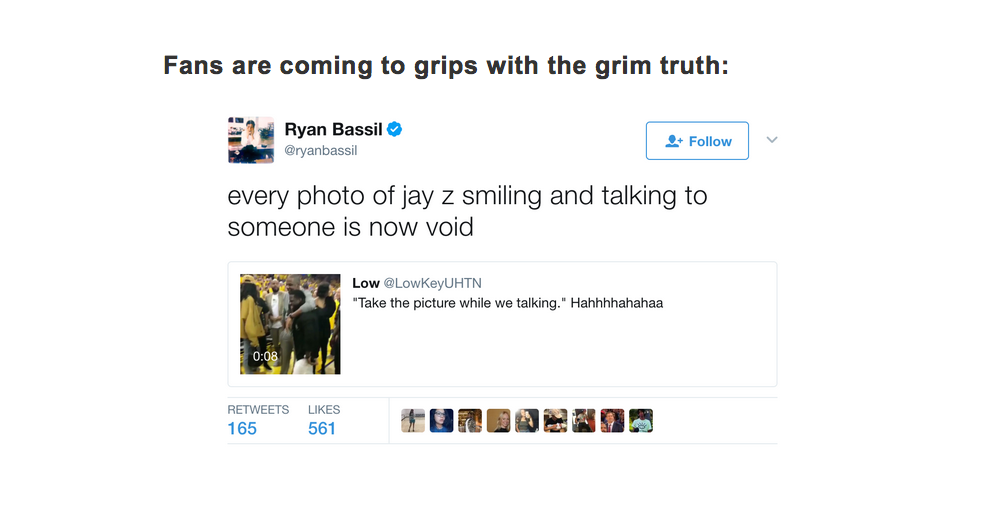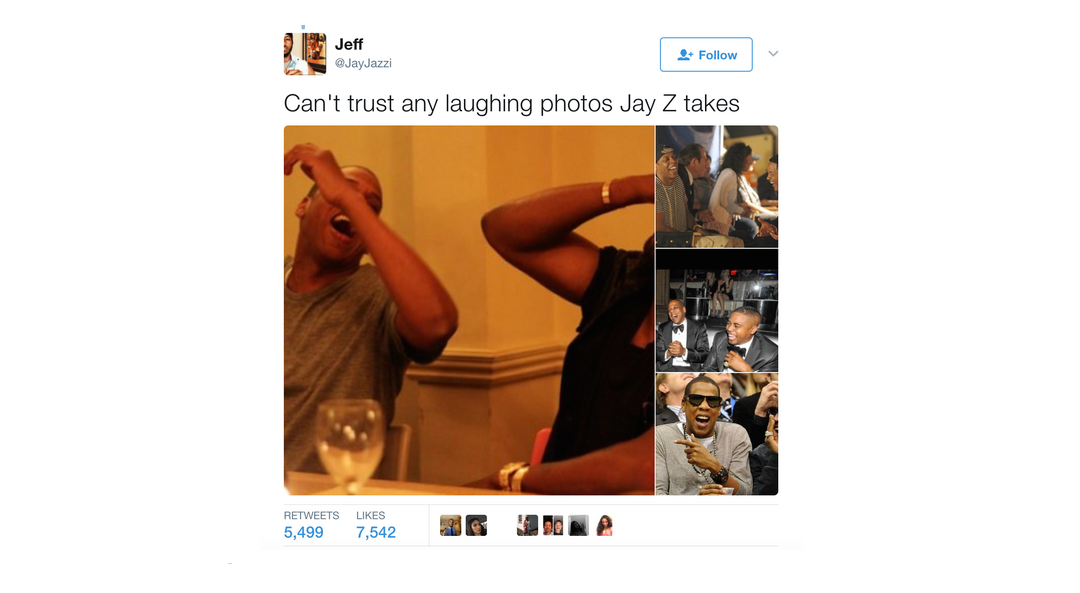 The most horrible part of all of this? Jay Z's plan worked. The picture looks amazing. If I hadn't seen the video, I would have thought Kevin Hart had just told a hilarious Kevin Hart joke and Jay Z was so happy and amused he could help but laugh like a little angel. But now I know the truth - IT'S ALL A LIE. A TERRIBLE, HORRIBLE LIE. I'LL NEVER RECOVER.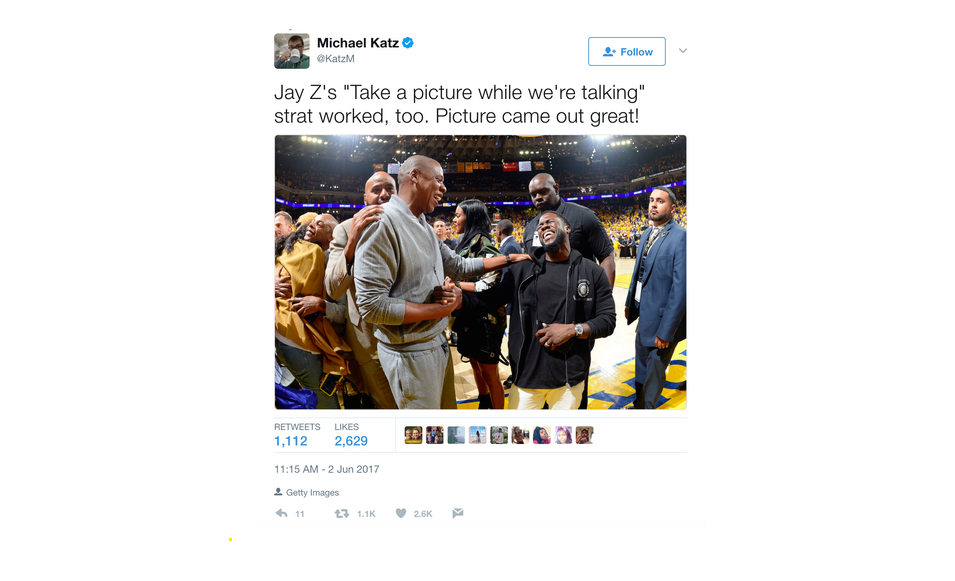 More From Distractify
.

LOL

From giant tubs of Nutella to barrels of whiskey, here's everything Costco offers that can sit proudly beside your pallet of freeze-dried jerky.