Tim Cook is one of the most successful business men currently. He had large shoes to fill when he took over for Steve Jobs at Apple as Jobs fell ill -- it was a hard task to navigate Apple into a post-jobs success but they have flourished under his leadership. Though they may not wow us with surprises anymore Apple has been one of the most consistent tech companies and have pushed for new eco-friendly initiatives that make other tech companies envious.
Apple CEO, Tim Cook recently took off his gloves (or perhaps his Apple watch) to rip into Trump's bizarre tweets. It would be one thing to attack Trump on Twitter or even an interview, but Cook chose to use Trump as the butt of a joke in a commencement speech he gave at Massachusetts Institute of Technology. It was a huge hit with the audience.
Tim Cook decided to make a joke about all the pranks, or "hacks", that the students at MIT have pulled.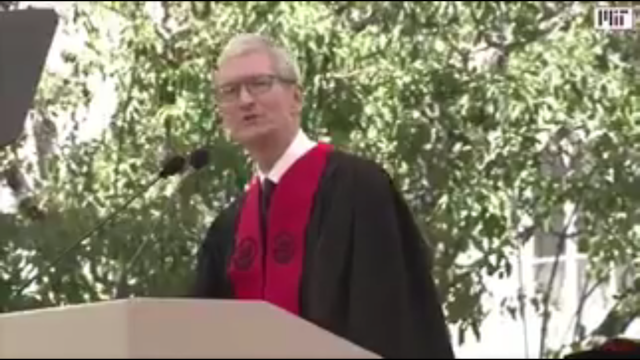 He couldn't figure out how the MIT students have "obviously taken over the President's twitter account..." A fairly solid burn on everyone's least favorite chronic tweeter: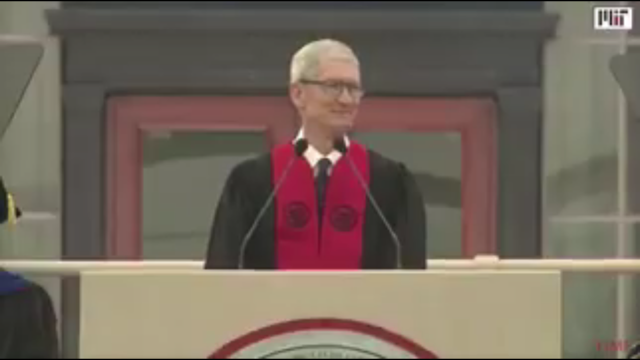 "You can tell college students are behind it because most of the tweets happen at 3 a.m.!"


Some people on twitter were gagged.
Like they couldn't believe it!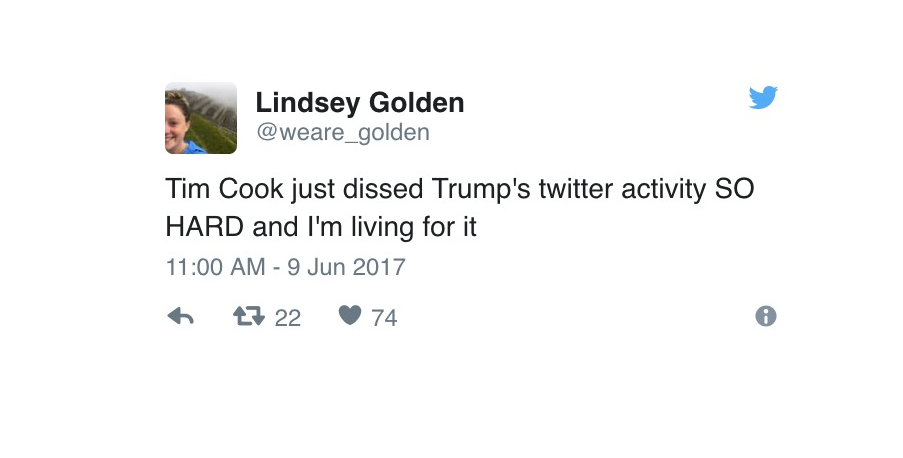 Tim Cook goes on to give a heartfelt speech, but we all noticed what he did there. We see you, Mr. Cook! Kudos to you!
Here's his powerful commencement speech, Trump twitter joke included:
Tim Cook has a point. It's rare for the often reclusive Cook to comment on something so controversial but it seems like he felt it had to be said. Hopefully more pushback is the come from people.
H/T: YouTube, HuffingtonPost
More From Distractify
.

LOL

From giant tubs of Nutella to barrels of whiskey, here's everything Costco offers that can sit proudly beside your pallet of freeze-dried jerky.