These days, Stephen Colbert's satire revolves mainly around everybody's favorite topic: President Donald Trump.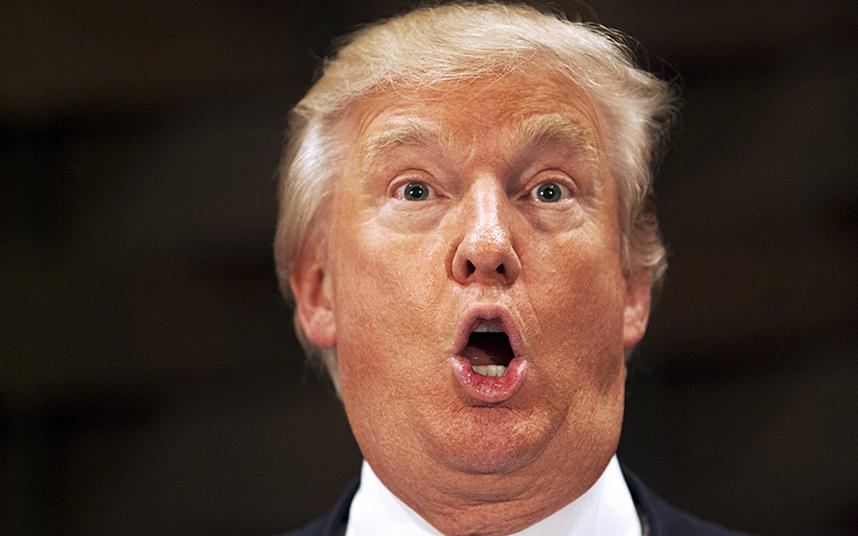 However, today, he took a break and decided to chat about something else: the President's son, Eric Trump, who is currently embattled in a scandal of his own.
He also had a few new names for Eric Trump, including: "Odo from Deep Space 9."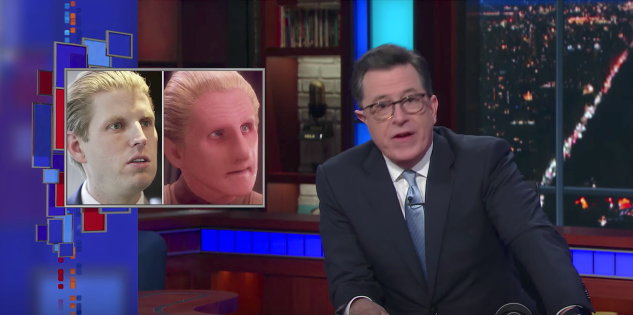 Colbert's focus was the Forbes Report that the Eric Trump foundation funneled money out of its charitable causes, including proceeds to go to St. Jude's Hospital for kids with cancer. It's a pretty huge accusation for the Young Trump but it's one that didn't surprise a lot of people. I mean just look at him, would you trust him with millions?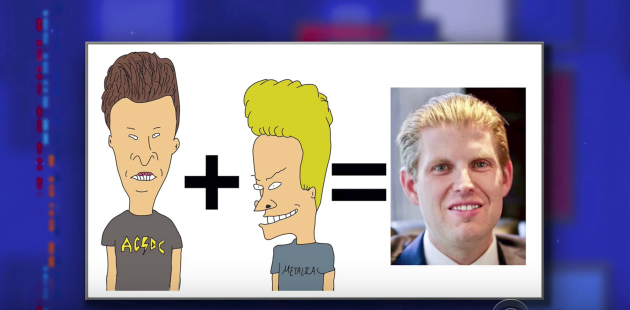 However, Colbert concedes it's not just Eric Trump's fault, citing Donald Trump's refusal to allow his own son to use a Trump golf course for free. That's some really tough love but it's probably why the Trumps are so heartless -- they learned savagely from the best. Though we bet there's some loop hole they used to pay it, after all it is the Trumps we're talking about here.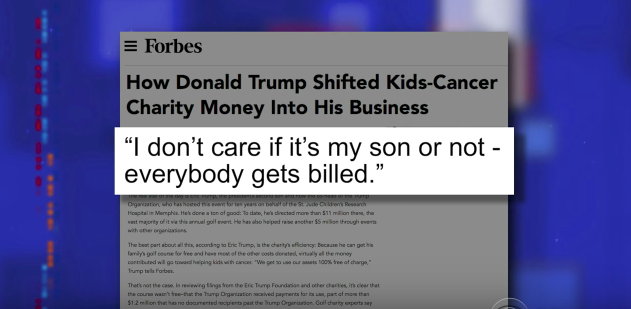 "Everybody gets billed is also the Republicans' replacement for Obamacare."
Finally, Colbert responded to Eric Trump's indignant tweet from Tuesday: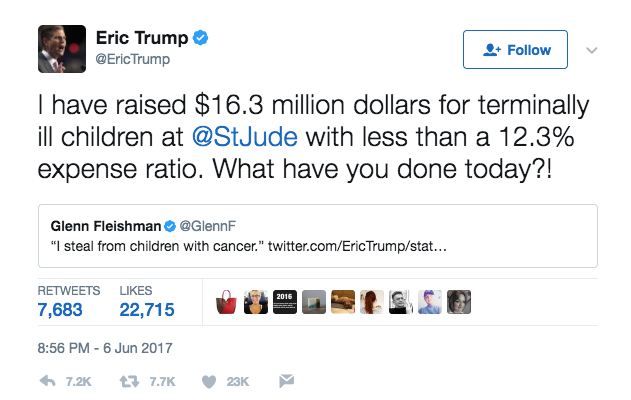 "Today? I found out about sick kids being ripped off by Voldemort with hair." Yikes, that's quite a savage burn from the Late Night host. Clearly he isn't holding back when it comes to dealing with the Trumps.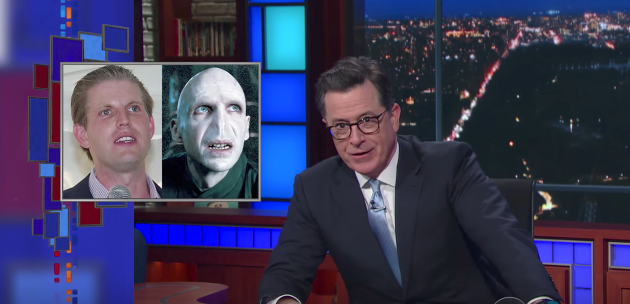 Do you think the comparison is fair? Voldemort was a pretty dastardly guy who would say just about anything to get what he wanted. Even if t,hat meant telling lies in the public face. Maybe we're just waiting for our Harry Potter in 2020. One can hope!
More From Distractify
.

LOL

From giant tubs of Nutella to barrels of whiskey, here's everything Costco offers that can sit proudly beside your pallet of freeze-dried jerky.