In a promo to promote "Southern Charm Week" on Wheel of Fortune, Pat Sajak and Vanna White appeared in front of a backdrop which appeared to feature black slaves working on a southern plantation. Yes, this is a real picture someone had to sign off on before it appeared on National Television: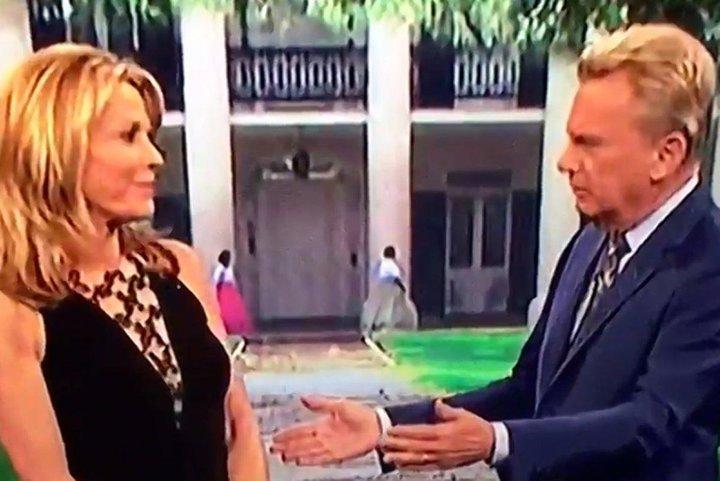 Others are trying to figure out how this could ever happen:
Many MANY people green-lighted this, that's how you know that there are no POC in that team pic.twitter.com/D77g0xJv9q

— Isabelle (@bellecs) June 16, 2017
Frustrations are running high:
— Octavius Prime (@OctaviusANewman) June 16, 2017
Harry Friedman, executive producer of Wheel of Fortune gave this statement:
"We regret the use of this background image, and we will be replacing it moving forward on any rebroadcast."
According to the Daily News, the structure in the backdrop is Oak Alley Plantation in Vacherie, Louisiana, which was built by slaves. The plantation has historical exhibits dedicated to the slaves who resided at Oak Alley, and many African American Employees dress in period costumes.
"Wheel of Fortune" visited Oak Alley in 2005 to shoot a remote, and the backdrop was apparently a screen-grab from some of their stock footage. Though the show has apologized and will fix the image in later airings, this entire situation shows that you can never be too careful about what you're broadcasting on national television.
More From Distractify
.

LOL

From giant tubs of Nutella to barrels of whiskey, here's everything Costco offers that can sit proudly beside your pallet of freeze-dried jerky.