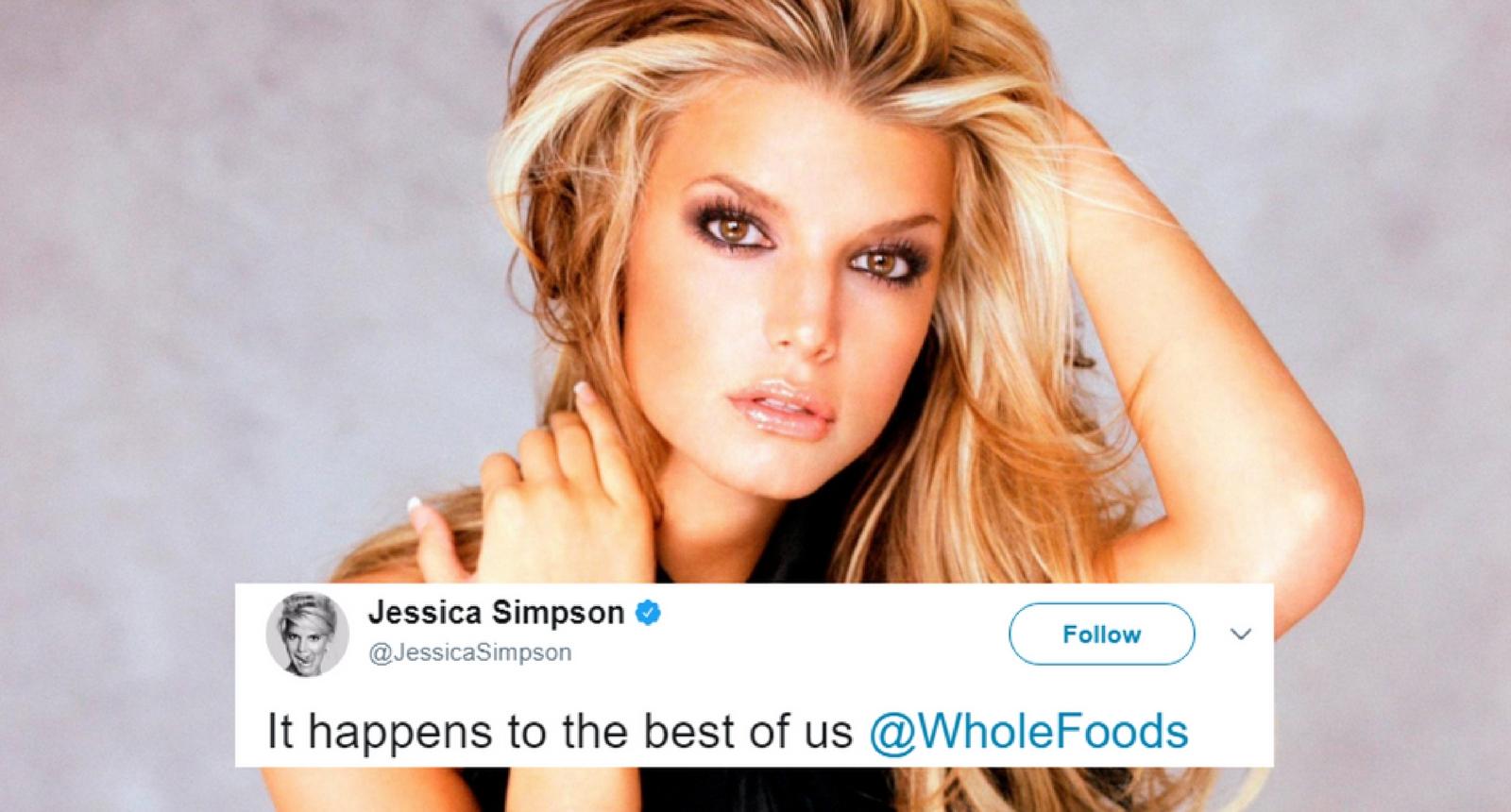 Jessica Simpson Mocks Whole Foods, And Herself, And Made Twitter Completely Nostalgic
By Erica Diaz
Jessica Simpson sky rocketed to fame in the 90's and almost just as quickly sky rocketed back down in the '00s. She has always been a large health advocate though and is now enjoying life being a bit more low key and being a mom. Few can forget some of her amazing lines on her reality show with then husband, Nick Lachey. While a lot of her supporters thought it was just cute that she was ignorant on a lot of topics, critics were very quick to bash her lack of knowledge of some very basic things. Some people could really let it get to them, getting bashed for doing and saying stupid things. Others just let it slide off of them and try to live their best life.
Jessica definitely knows that sometimes the best thing you can do is laugh at yourself. She's proving that she can with a tweet she sent out on Sunday. Recently, Whole Foods mixed up chicken and tuna and ended up having to recall hundreds of pounds of food.
Jessica famously mixed up chicken and tuna on her 2003 reality show. And who could blame her, its an honest mistake that any of us could make.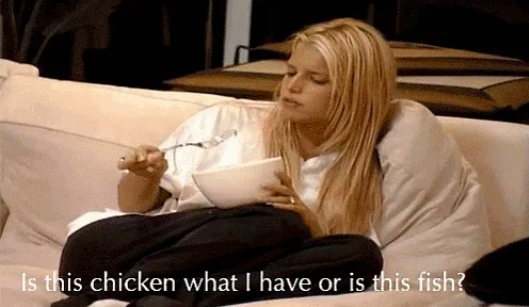 Nick, her then husband, ended up having to explain.
When Whole Foods mixed up their salad ingredients, people were quick to point out the Jessica connection. Who could forget the famous moments.
Carly's just faster on the GIF
Jessica got wind of the mix up. How could she not since people kept tagging her in articles about it?
She decided to tweet out her support.
We don't know that she made the joke before anyone else, but we love a celeb that can laugh at themselves.
We, the citizens of internet, applaud you, Jessica.
More From Distractify
.

LOL

From giant tubs of Nutella to barrels of whiskey, here's everything Costco offers that can sit proudly beside your pallet of freeze-dried jerky.