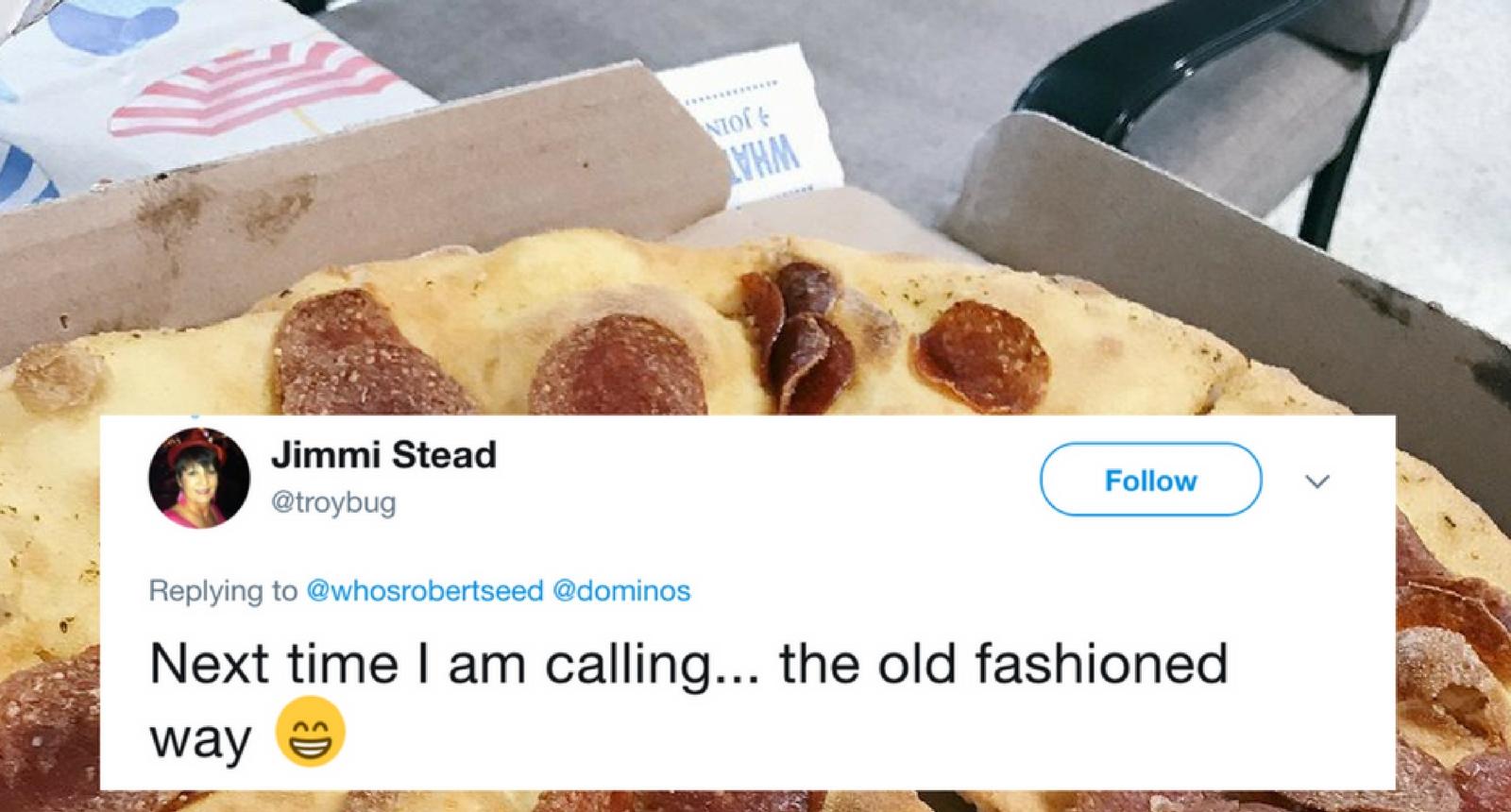 Mom Accidentally Orders Disturbing Pizza On Domino's App, Resolves To Call From Now On
By Collin Gossel
Oh horror of horrors! Last week, on July 7th, a family's worst nightmare came to pass when a mother, using Domino's app for the first time, unwittingly ordered a pizza monstrosity for the family to enjoy. The app, which allows you to customize every detail of a pizza, includes many toppings options, such as "sauce" and "cheese" that are best left untouched. It is my deepest regret to inform you that the mother did not know this.
The mother's creation will haunt her through the rest of her life.
BJ writes, "My mom used the dominos app for the first time and forgot to get sauce and cheese. Dead." alone with this photo on Twitter.
People on Twitter don't seem to grasp the full horror of the situation.
Mom responded to the tweet, writing, "Next time I am calling... the old fashioned way."
Fortunately, DiGiorno's (the unexpected shining night of pizza), swung in to save the day. They tweeted "Delete the app and DM us" in reply to the atrocious photo of the pizza BJ had previously shared. Wow, talk about shade, DiGiorno's!
After having seen Domino's terrifying creation, DiGiorno's wanted to make things right:
Then they made the best joke of all time:
Meanwhile, people were in awe of the innocent mother who must have accidentally deselected many important ingredients on her pizza:
While DiGiorno's has stepped up, Domino's has done very little to set the world back on track. In fact, they might have made things a little worse: whenever they were mentioned in the chat, a Domino's bot popped up to ask if we might want to order a customizable Domino's pizza. No, Domino's, we don't.
More From Distractify
.

LOL

From giant tubs of Nutella to barrels of whiskey, here's everything Costco offers that can sit proudly beside your pallet of freeze-dried jerky.