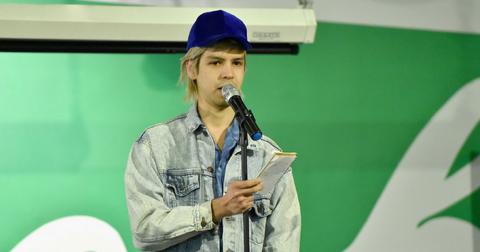 SNL Writer Slams Tomi Lahren, And The Internet Lost It
By Chet Dawson

Feb. 23 2021, Updated 2:34 p.m. ET
Tomi Lahren is a partisan hack who is so dedicated to ideological hegemonic domination that she's actually said these words out loud during an interview on The Daily Show with Trevor Noah. 
I am your worst nightmare. I don't care what you label me or how many times you come for me. I am fearless and I'm just getting started.
On Twitter, however, the 23-year-old seemed to use a slightly different tone. "I had a great time with @Trevornoah on @TheDailyShow and I respect our obvious differences but common goals," Lahren tweeted, while Noah responded, "Thank you for being my guest Tomi. Our goal should be to destroy these 'bubbles' not each other. You're always welcome on my show." 
Article continues below advertisement
Enter Julio Torres, one of SNL's secret weapons, who has distinguished himself as being one of our finest counter-pundits.
Over the weekend, Torres delivered the final word on Lahren: 
Tomi Lahren has the outraged cadence and tense body language of someone who was just accused of shoplifting at Victoria's Secret

— julio torres ~* (@juliothesquare) September 2, 2017
Article continues below advertisement