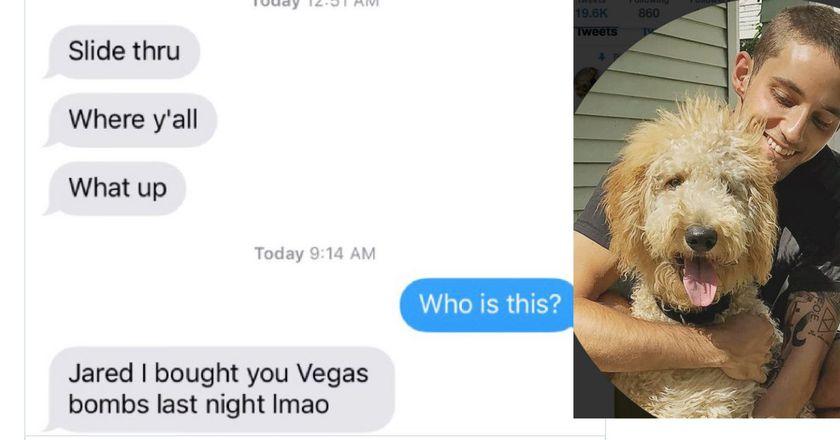 Woman's Savage, Never-Ending Revenge Against Her Ex Has The Internet In Stitches
By Chad Burris
We'd all like to think that we'd be forgiving and nice to our ex after a relationship ends, even if we had a huge falling out with them. Even if they hurt us immeasurably and deep down inside we not only want to see them fail in their next relationship, but just end up unhappy. We know that somewhere, deep down inside, we want them to never truly be happy again. It feels good to indulge those bad feelings. It shouldn't, because that's a super cheap feeling and one that we shouldn't indulge in, but when things run their course, there's this either/or dilemma:
When a relationship ends, the parties involved usually have two options: move on maturely or create a brilliant revenge strategy to give their ex hell.
One heroic woman decided to take the latter path and her method of revenge is hilariously brilliant.
Daniel Jones revealed it all on Twitter:
Twitter wasn't just impressed with this level of pettiness, they straight up applauded it. I mean look, is it a necessarily nice move? Absolutely not. Is it the kind of thing that we wish the "evil" version of ourselves would do? Heck yes.
Some users saw Daniel's ex as a hero, even if he wasn't really feeling that her revenge against him wasn't all that heroic.
One woman was impressed with Daniel's honesty, and if we're being fair, it is kind of hard to find someone who's actually into the whole personal accountability thing. I know I've done some stuff in the past I'm not too proud of, but for him to lay it all out there on the internet and for it to go viral is something else.
While this guy wanted Daniel to just STFU.
But what about that Jared guy serving up shots...
More From Distractify
.

LOL

From giant tubs of Nutella to barrels of whiskey, here's everything Costco offers that can sit proudly beside your pallet of freeze-dried jerky.