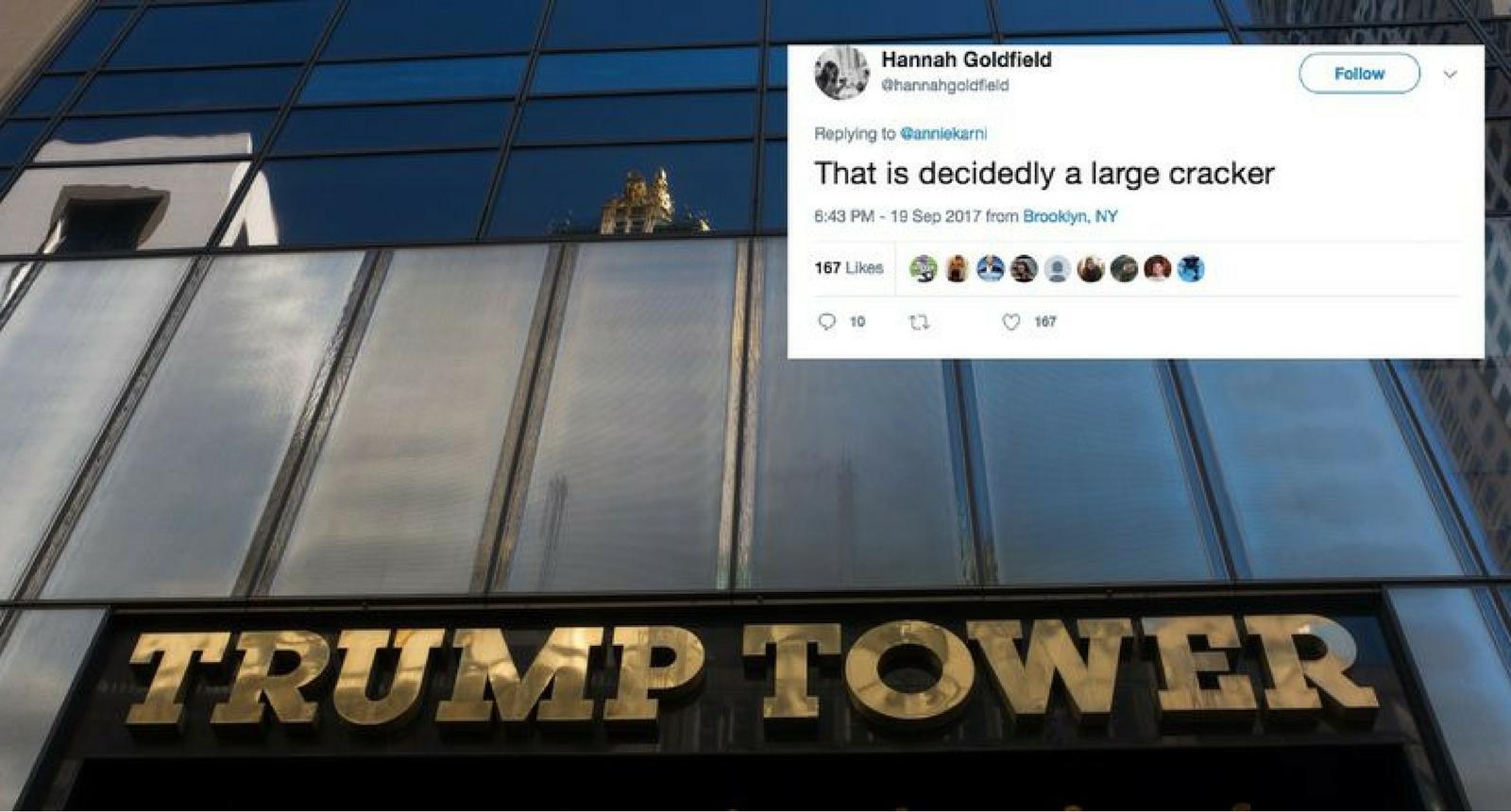 The Pizza Served At Trump Tower Appears Online--And For All The Wrong Reasons
By Michael Samhat
Trump Tower is famous for its gold-plated lift and 14,000-square-foot penthouse. There are plenty of restaurants in Trump Tower as well, including the famed pizza place. But the pizza is more infamous than famous among New Yorkers.
White House and Politico writer Annie Karni took to Twitter to pan the pizza:
This New York slice did not impress Twitter users:
The menu lists this "pizza" at $11.50, but any $1 slice would be more satisfying.
More From Distractify
.

LOL

From giant tubs of Nutella to barrels of whiskey, here's everything Costco offers that can sit proudly beside your pallet of freeze-dried jerky.