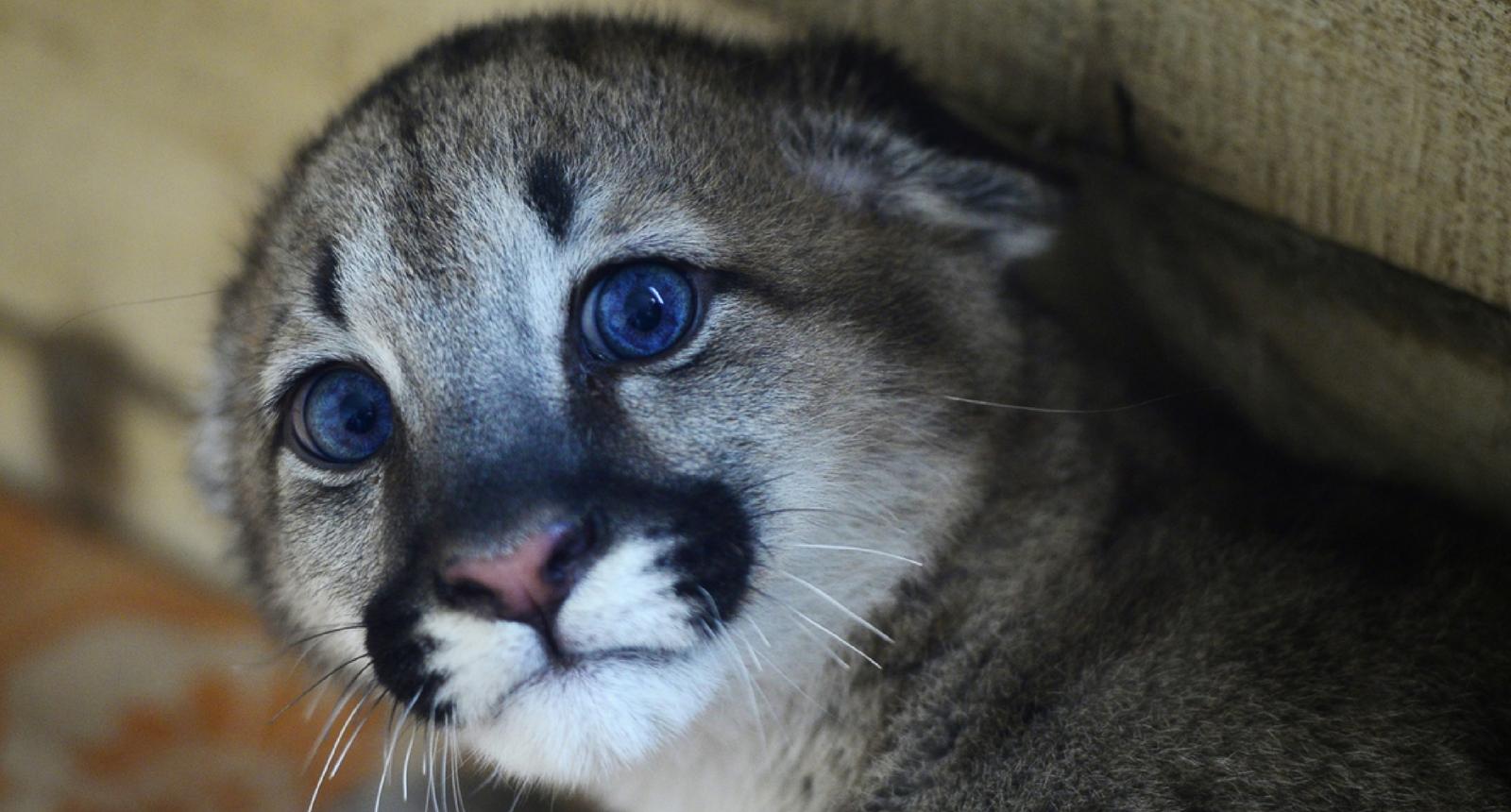 Cat Upstages Reporter On Live TV, And Twitter Can't Breathe
By Chet Dawson
First of all, this article will be tough to write because the photo I found for the banner is the second most captivating picture of a kittycat I've ever seen. It's seriously so freaking cute we can't contain it.
Child actors can really blow us away sometimes, and this kitty is going for "young Simba sees the wildebeest stampede" like a champion.
Anyway, Tenderpuss up there is a wildcat, which can be dangerous for children and pets. Sightings of wildcats in suburban areas are rather newsworthy, though "sightings" implies only a temporary appearance. Reporter Scott Madaus went out with a camera crew to talk to Hernando, Mississippi, residents about a local wildcat.
Without the clear and present danger of an actual wildcat, Madaus was forced to make do:
Just a Felis Domesticus, not a threat to our valiant reporter but certainly observing him and standing in silent judgment of his moral failings.
David Mack brought us the kitty vs. reporter standoff, and Twitter loved it:
Fearless reporter Scott Madaus was a good sport and joined the fun on Twitter:
Some colleagues commiserated with Madaus:
Mostly, people loved the kitty's — and the reporter's — unexpected moment of fame:
It's quick thinking that makes a professional, people.
H/T: Twitter
More From Distractify
.

LOL

From giant tubs of Nutella to barrels of whiskey, here's everything Costco offers that can sit proudly beside your pallet of freeze-dried jerky.