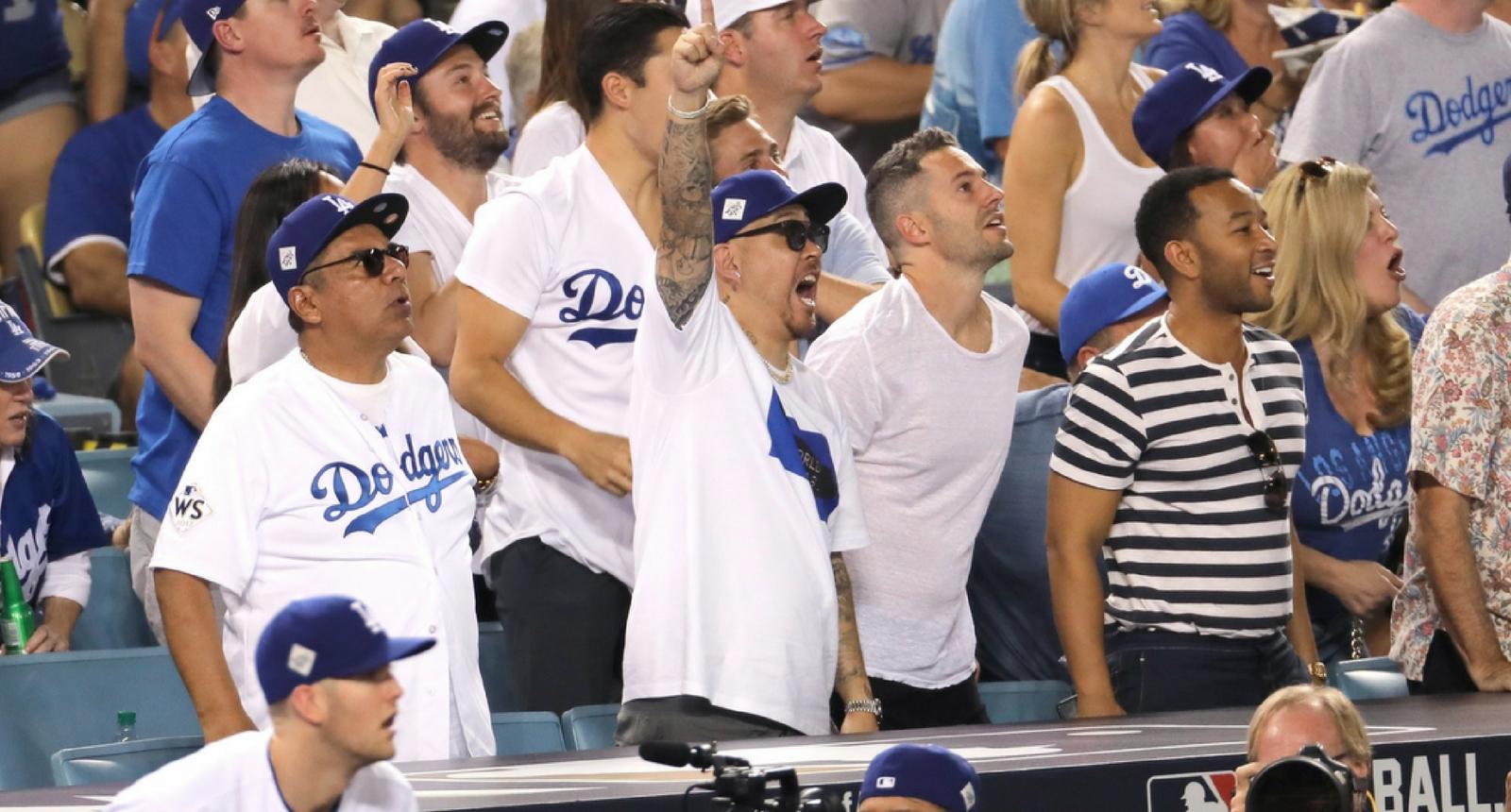 Chrissy Teigen Trolls John Legend For Pretending To Be Something He's Not In Photograph
By Chet Dawson
Love somebody long enough and you get to make fun of them. That's kind of the point of marriage, right?
When it comes to celebrity Twitter accounts, some are way more entertaining than others. And it doesn't get much more entertaining than Chrissy Teigen. The model/tv personality/all-around-awesome-person is known for always speaking her mind on social media. Whether it's moms trying to shame her for going out to dinner with her husband, criticizing her decision to conceive via IVF, or posting nonchalant photos of her stretch marks, Teigen always keeps it real.
Her account is a treasure trove of incredible moments, thanks to her hilarious commentary, could-care-less-attitude, and overall awesome personality.
Chrissy Teigen and her husband John Legend have been together for over a decade, and she's earned the right to give her man a bit of a hard time. I mean it fits her personality, and he's not immune to her one of a kind roasts. It just so happened that the latest reason to poke him a bit was baseball. John attended the World Series with fashion photographer Mike Rosenthal, and though neither bleed Dodger blue, they can afford some decent seats. Must be nice!
The World Series is in Los Angeles, and fan of the sport or no, it's still a pretty big deal. Therefore one doesn't need to be a superfan to get excited when the Dodgers do something well, which I assume is what predicated this photograph. It's admirable but may come to the ire of some of the more hardcore Dodger fans out there who have been paying their dues.
"What sport! What merriment! Achievements thus lay bare the might of mankind!" they allegedly said.
Is that like a high fifteen? Regardless, she got 'em good. Delightful.
More From Distractify
.

LOL

From giant tubs of Nutella to barrels of whiskey, here's everything Costco offers that can sit proudly beside your pallet of freeze-dried jerky.