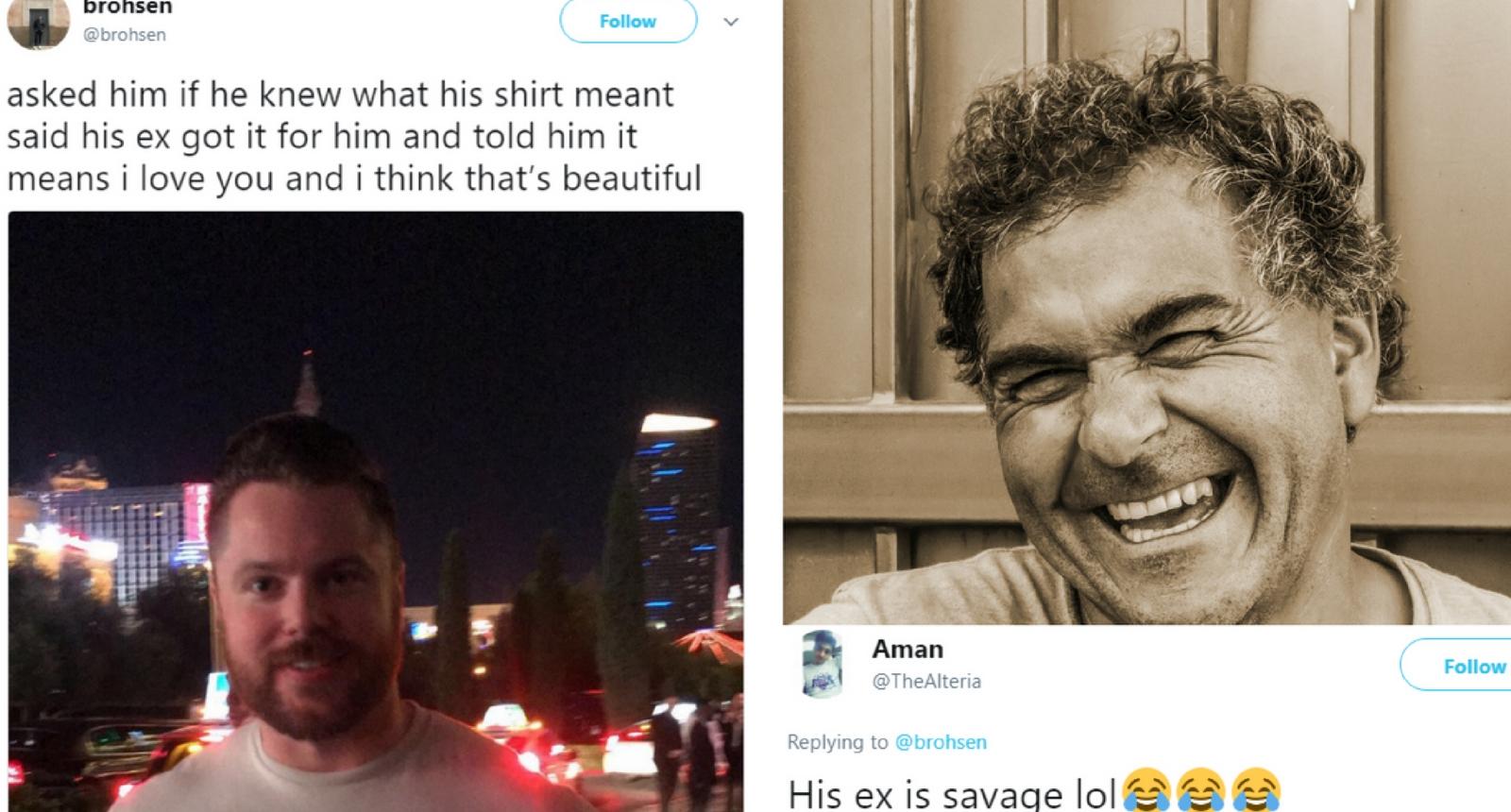 Guy Thinks T-Shirt From Ex Means 'I Love You'--But Twitter Knows The Real NSFW Meaning
By Erica Diaz
It's time for a life lesson, folks. A woman you have scorned is NOT the woman you want dressing you.
One man is learning that lesson the hard way as he becomes something of a celebrity for his questionable fashion choice.
First check out this tweet from @brohsen: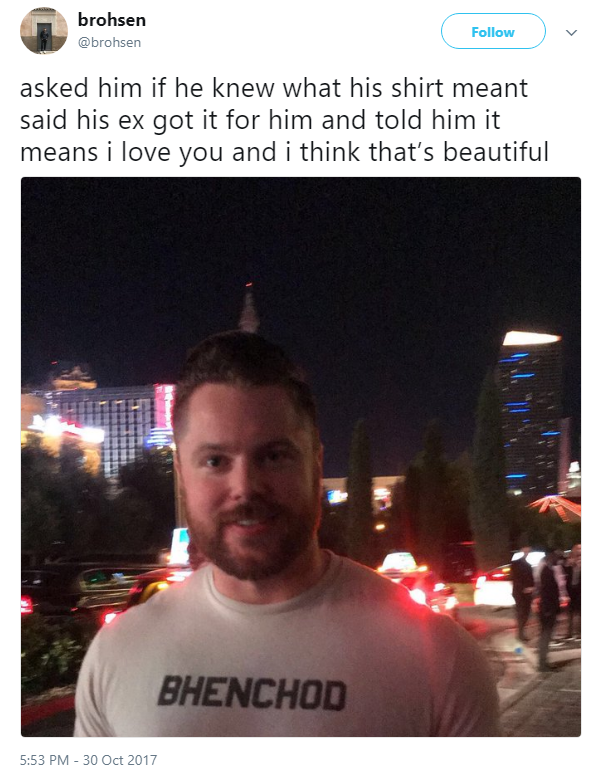 He thinks it means I love you? And it was given to him by an ex? Whose native language he does not speak or read? What are the odds that it actually says 'I love you'?
Hint: It does not.
Like... not at all.

Thanks for that translation, Mitul!
Twitter is grateful...
People were quick to make comparisons...
Although some thought the ex was in the wrong...
Won't someone think of the Google admins!

So what do you think, was her prank hilarious or hurtful?
More From Distractify
.

LOL

From giant tubs of Nutella to barrels of whiskey, here's everything Costco offers that can sit proudly beside your pallet of freeze-dried jerky.