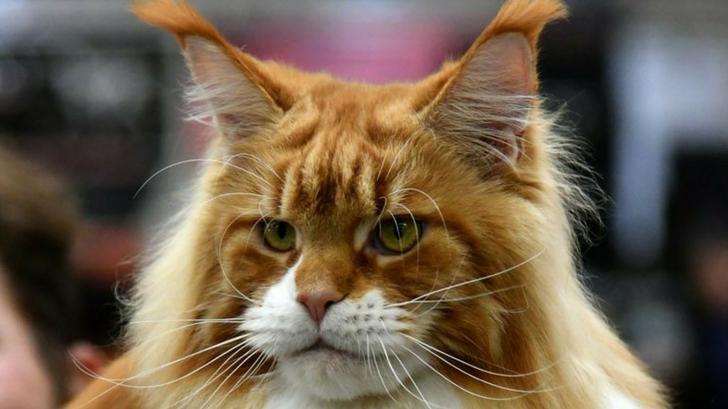 Woman Shares Photo Of Room Where Cat Is Hiding, And Twitter Played Hide And Seek
By Mark Joseph
Who has every had a hard time finding their cat? The little fur balls are experts at eluding us whenever they want. Basically on demand if they want to get away from you, they'll find some way to make that happen.
BuzzFeed writer Grace Spelman set up the perfect Where's Waldo-style game with her cat and her Twitter followers can't get enough of it. The little white cat is an expert at hiding from her human. Seriously this cat is a ninja. Which isn't surprising as felines are experts in the art of deception. I mean they somehow convinced humans to house and feed them for thousands of years. They don't have to do anything, they have their human servants to do that for them. Just look cute and put on the charm and you're basically set for life as a cat.
This cat takes sneaky to new heights though. Can you spot where he might be hiding? It's a lot harder than it sounds.
Spelman has been tweeting daily "Find Pierogi" pics for several months now.
For most people, finding Pierogi is great fun. It's like a real life puzzle with a very cute surprise ending.
The game makes some people a bit anxious:
Spelman assures us that little Pierogi will always be somewhere in the photos:
It would make a perfect coffee table book...
The Twitter game inspired others to share pictures of their cats hiding:
This game makes for the purr-fect past time! We can only hope this keeps going. We'd love to see the cute cat try it in some new environments to spice it up a bit.
Especially that moment when you find Pierogi!
More From Distractify
.

LOL

From giant tubs of Nutella to barrels of whiskey, here's everything Costco offers that can sit proudly beside your pallet of freeze-dried jerky.