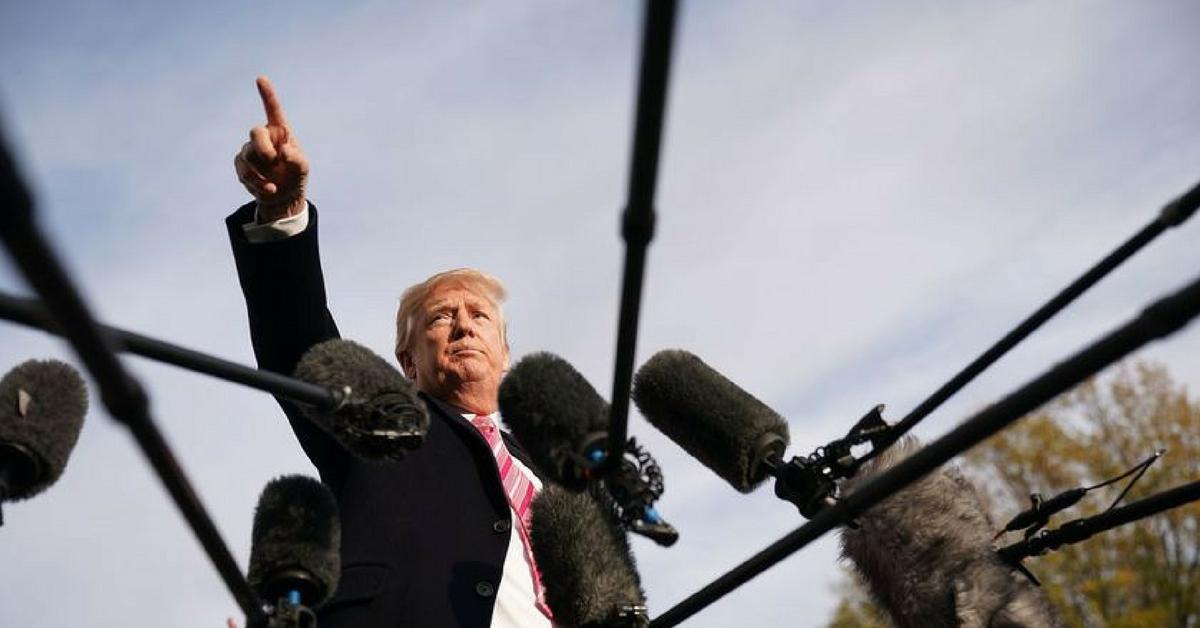 Man Shares Awkward Photo Of President Trump At Turkey Pardoning--And We Can't Stop Laughing
By Dana Levinson
On Tuesday, Donald Trump held that bizarre annual pre-Thanksgiving tradition that is the pardoning of the turkey. No one is quite sure why Presidents still do this but it's become so common it's just tradition at this point. Maybe it's the guilt of how many turkeys die each Thanksgiving. It's in the millions in case you were curious. Pardoning one or two like happened this year is the least they can do right? We'll sleep just a little better each night knowing we were able to save a couple here and there.
Unfortunately for Trump -- he's not the most graceful person. This often leads to many PR blunders on Twitter and especially when he's out in public making appearances. This year did not let us down and in true fashion gave us a viral hit.
David Mack, a writer for Buzzfeed News, made the event way more entertaining when he posted this photo on Twitter of President Trumps turkey Pardoning.:
His followers were quick to jump in roasting the photo blunder and it didn't take long for people to latch on and start photo shopping it to oblivion and we couldn't be more entertained.
This person made their own meme:
Many jokes were had at the expense of Trump:
Others came up with their own photo captions:
And of course, many references to WKRP in Cincinnati were made:
But this woman summed it all up:
It goes to show you what's on the internet tends to stay forever and get recycled over and over. We're sure if Trump somehow manages to not slip up next Thanksgiving, this oldie will make a resurgence in some capacity cause it's just too good to let die.
Happy Thanksgiving y'all!
More From Distractify
.

LOL

From giant tubs of Nutella to barrels of whiskey, here's everything Costco offers that can sit proudly beside your pallet of freeze-dried jerky.