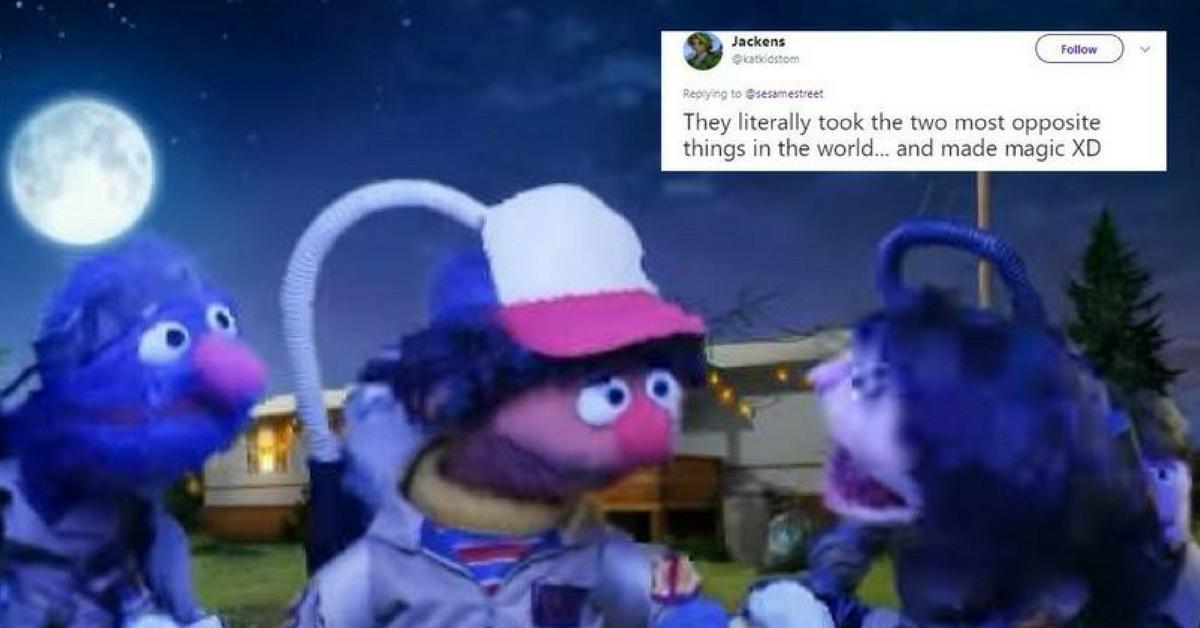 'Sesame Street' Just Did A Parody Of 'Stranger Things' And It's As Fantastic As You'd Expect
By Jonna Ivin-Patton
The creative geniuses over at Sesame Street are at it again, this time with a parody of Netflix's runaway hit Stranger Things. In this version, the gang deals with a Cookiegorgon who comes from the "Snackside Down" and learns a lesson about sharing.
It isn't the first time Sesame Street has found a way to poke fun at another show. They've been notorious in their amazing 60 year run for never being bashful to find creative ways to include modern references into their bits. It not only helps keep things fresh -- it's a nice breakaway for the adults who also watch the show with thier kids. Hey it's nice that they're looking out for us right?
And now... Sharing Things has taken over the internet:
People can't contain their excitement over this mashup of two of their favorite things. Who would have ever have expected Oscar and Stranger Things to cross over? It's pretty amazing how on point it is. Eleven would approve.
People were having some big feels for poor ol' Barb who has a huge cult following after she disappeared in Season 1. She's definitely become the Internet's favorite.
And there was much love for Eleven, who like Barb, has been one of the Internet's big heroes the past few years. With Millie Bobby Brown becoming a certified Internet celebrity for her low-key humor and chill personality.
This Twitter user pointed out the best part:
It's pretty cool how Seasame Street put so much effort into the big. Surely anyone who grew up on the show will get a big delight out of seeing it straying into the mainstream. Who knows, maybe Oscar can make an appearance in Season 3 of Stranger Things.
More From Distractify
.

LOL

From giant tubs of Nutella to barrels of whiskey, here's everything Costco offers that can sit proudly beside your pallet of freeze-dried jerky.