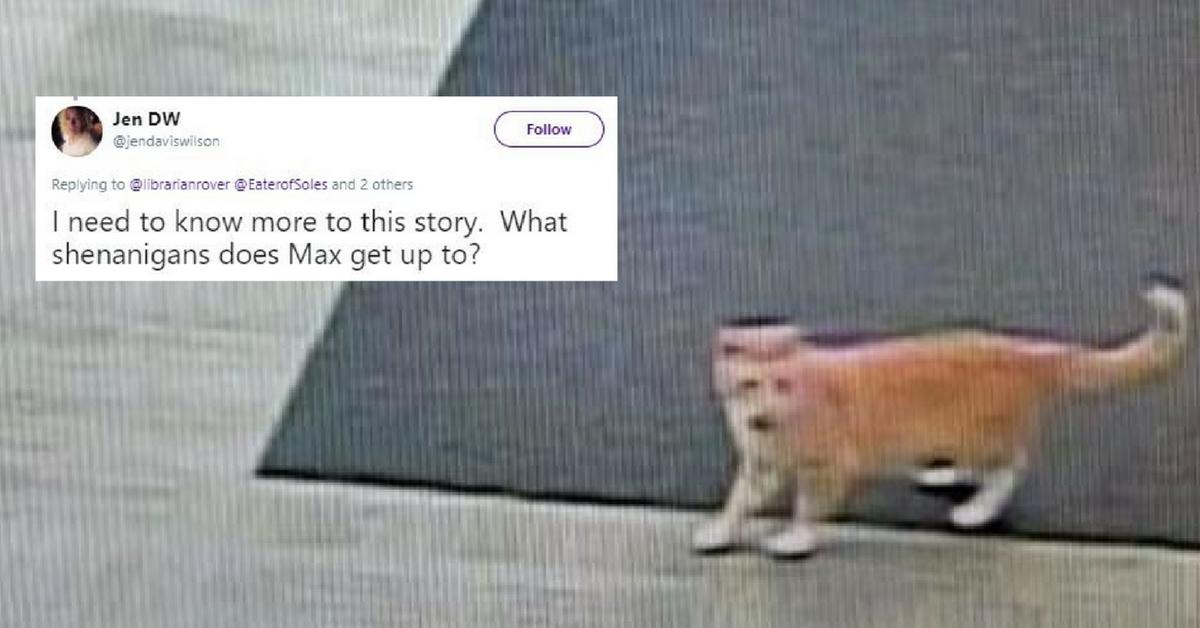 Library Sign Banning Max The Cat Goes Viral, And We Have So Many Questions
By Jonna Ivin-Patton
Meet Max the cat, who has taken over the Internet:
It seems no one puts Max in a corner. He's a wanderer and won't be held back. He's a lone wolf, a rebel, and, apparently, a book worm.
Unfortunately, Max wandered into the wrong building (multiple times) and got himself banned from a Minnesota library, but like many bad boys, he has found Internet fame.
This lovable guy's viral fame all got started with a single tweet, that instantly became a beloved classic.
Of course, the next step after achieving Internet fame is to publish a book (which is perfect because — as the original author of the tweet noted — this sign is basically the plot of a children's book on a single piece of paper; plus as we all know, there's nothing Max loves more than books). And hey, the people want what the people want!
This Twitter hero jumped on the opportunity to fulfill the public's craving for more:
Still it wasn't enough to fulfill the public's curiosity for all things Max:
The good folks at Macalester College library tried their best to give the people the answers they wanted...
Max's growing fan base quickly started brainstorming ideas for how to get him into the library. One person even made Max a library card.
That should totally work!
Still others scrambled for a way around the system to allow Max to bask among the books...
Some folks took more of an anarchist approach...
Even Rhode Island Senator Jack Reed weighed in:
And Gypsy is a bit of a fan:
We will all, like Gypsy, be staying tuned to find out what happens next in the epic saga of Max the cat.
More From Distractify
.

LOL

From giant tubs of Nutella to barrels of whiskey, here's everything Costco offers that can sit proudly beside your pallet of freeze-dried jerky.