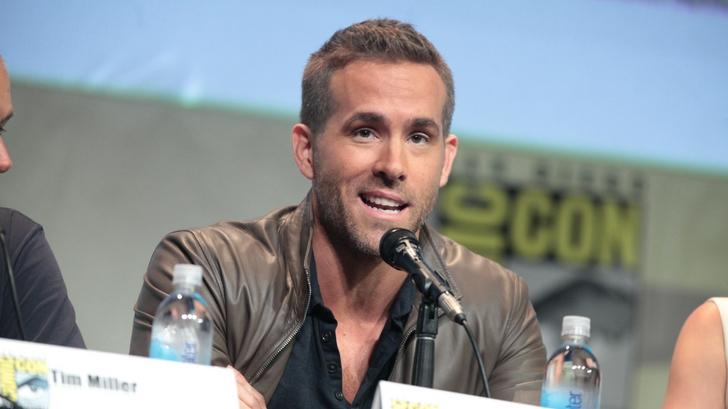 Ryan Reynolds Just Tweeted A Brutal Birthday Message To His Brother--And We Can Relate
By Tom.
It turns out actor Ryan Reynolds doesn't save birthday snark for just his wife and kids. Reynolds just sent a little birthday love to his big brother Jeff, and we're loving the sweet and salty trolling.
The Deadpool star took to Twitter to wax sentimental on his brother's special day:
He wrote, "Jeff, if there was a fire and I had to choose a family member to save, obviously it'd be me. But if I had time to save one more, you can be damn sure I'd call the fire department. They're experts in the field and have vast experience in these matters. I love you. Happy Birthday."
I mean, come ON with that picture!
The internet was, understandably, dying at the cuteness.
No news yet on brother Jeff's reaction, but Twitter couldn't get enough.
People couldn't help but notice the shirts.
One person asked, "Just curious. @VancityReynolds did your parents need named shirts so they knew which child was which?" And another cheekily added, "Awe how cute, your parents couldn't remember your name either."
Anyone can tweet out a generic "Happy Birthday!" But Reynolds has skills.
Some people thought that he needed a book deal, stat: "He should write a book on how to appreciate people. These posts are gold."
Reynolds should be in charge of Twitter birthdays for everyone.
"Ahhh brotherly love," wrote one person on the social media platform.
Apparently Reynolds ribbing his brother is becoming something of a family tradition.
Last year he took a birthday swipe at his big bro that was adorable and similarly snarky.
"Happy birthday to my big brother, Jeff. Seems like just yesterday you were changing my diapers, even thought it was well over a week ago," he wished him on Facebook.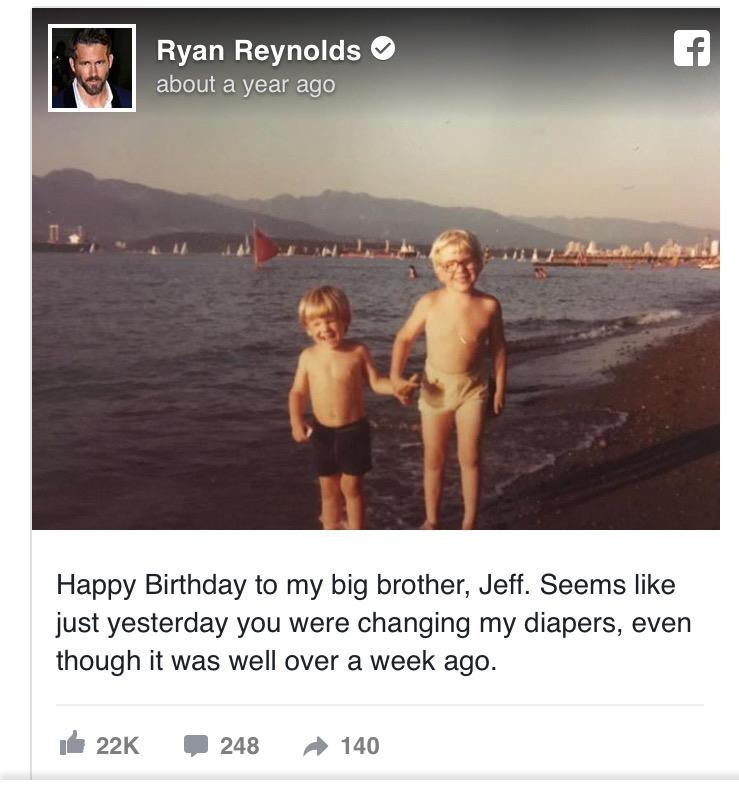 Who's counting the minutes to Jeff's 2018 birthday?!
More From Distractify
.

LOL

From giant tubs of Nutella to barrels of whiskey, here's everything Costco offers that can sit proudly beside your pallet of freeze-dried jerky.