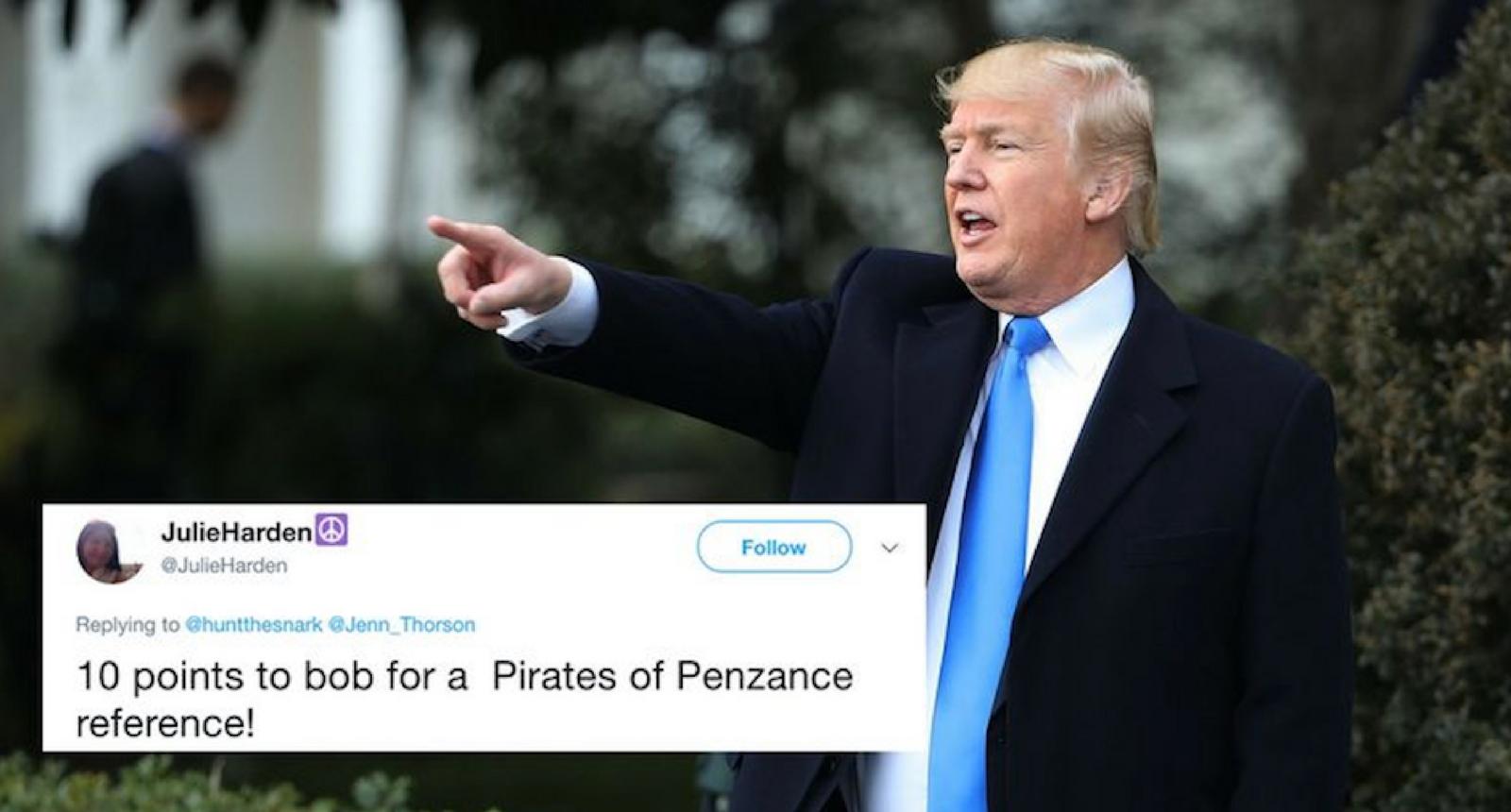 Twitter User Roasts Trump's "Stable Genius" Comments In A Very Gilbert And Sullivan Way
By Collin Gossel

Updated
Much of the talk in Washington D.C. has been of Fire and Fury, Michael Wolff's tell-all book from within the walls of the Trump White House. One of the book's most significant claims is that many of Trump's closest staff believe his mental acuity is slipping.  As he said on CNN, "You cannot listen to this man talk without at least contemplating the possibility that something is grievously amiss."
Michael also believes the the 25th amendment — which allows 14 specific people to remove a sitting president from office — is unavoidable. "Because it's completely alarming. The guy can't go put one coherent sentence after another," he added. "He's off, he can't stay on subject, he can't stay on point — and then you come back to the same off-point thing he said five minutes ago, he's now saying it again."
We didn't have to. wait long for Trump to respond to the author's claims about this mental capacity — and he did so on his favorite social media platform, Twitter, for all to read.  In response, the President tweeted the following:
Clearly, these are the tweets of a very stable genius.
One tweet stood out. @hunttheshark knew exactly what Twitter needed — Gilbert and Sullivan references:
In fact, they enjoyed the song so much, they couldn't help but join in for a second verse:
And the song wasn't over yet...
Anyone down for... another verse?
Twitter seemed to have a lot of feelings they needed to get off their chest through song:
And it quickly became the song that could never end:
Tune in tomorrow for new verses inspired by whatever Trump does today.