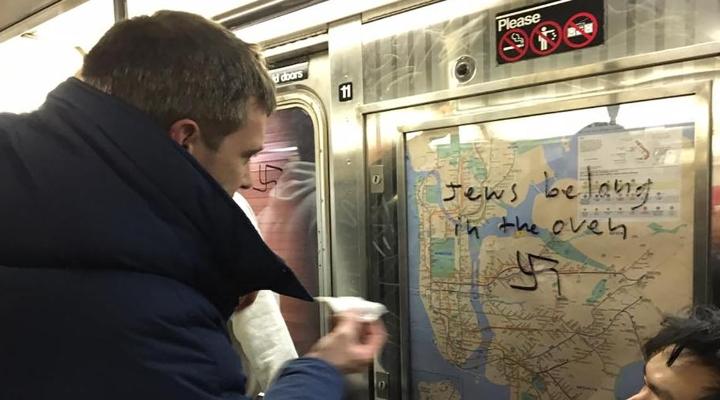 New Yorkers Cleaned Up A Subway Carriage After Someone Drew Swastikas All Over It
By Mark Pygas
A group of New Yorkers was reminded that racism is (very sadly) alive and well when they boarded their subway car on Feb. 4. Rider Gregory Locke discovered that someone had vandalized every advertisement and window with Swastikas accompanied by hate speech such as "Jews belong in the oven."
At first, people didn't know how to react, and as Locke puts it, "the train was silent as everyone stared at each other, uncomfortable and unsure what to do." That is until one guy had an idea. If you've ever traveled on New York public transport, you'll know that hand sanitizer is imperative if you want to avoid catching the plague. And since alcohol is perfect for wiping off sharpie, people got to work.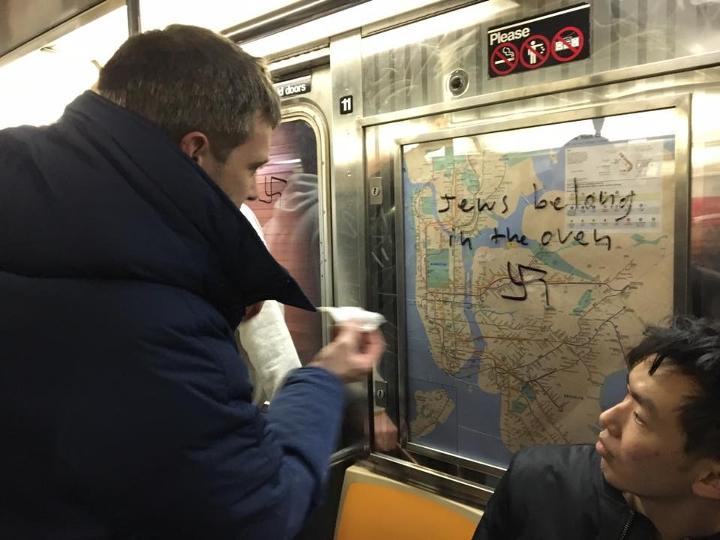 And it worked pretty well, once everyone on the carriage for involved. "I've never seen so many people simultaneously reach into their bags and pockets looking for tissues and Purel," Locke wrote in a Facebook post. "Within about two minutes, all the Nazi symbolism was gone."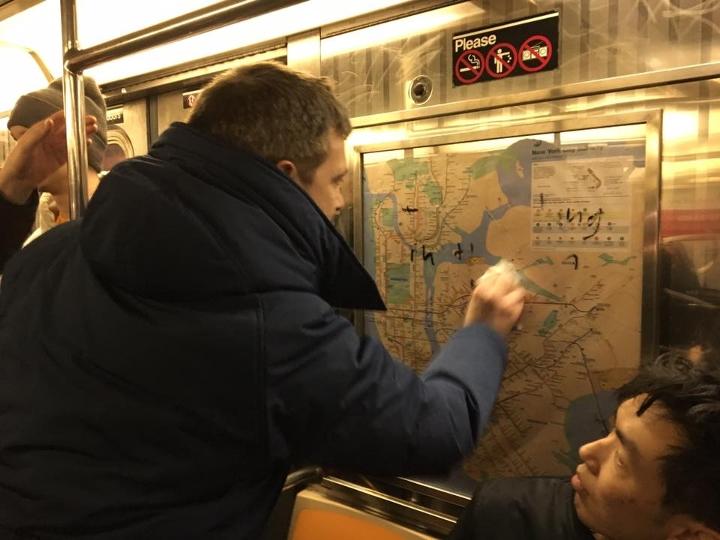 Locke continues: "'I guess this is Trump's America,' said one passenger. No sir, it's not. Not tonight and not ever. Not as long as stubborn New Yorkers have anything to say about it."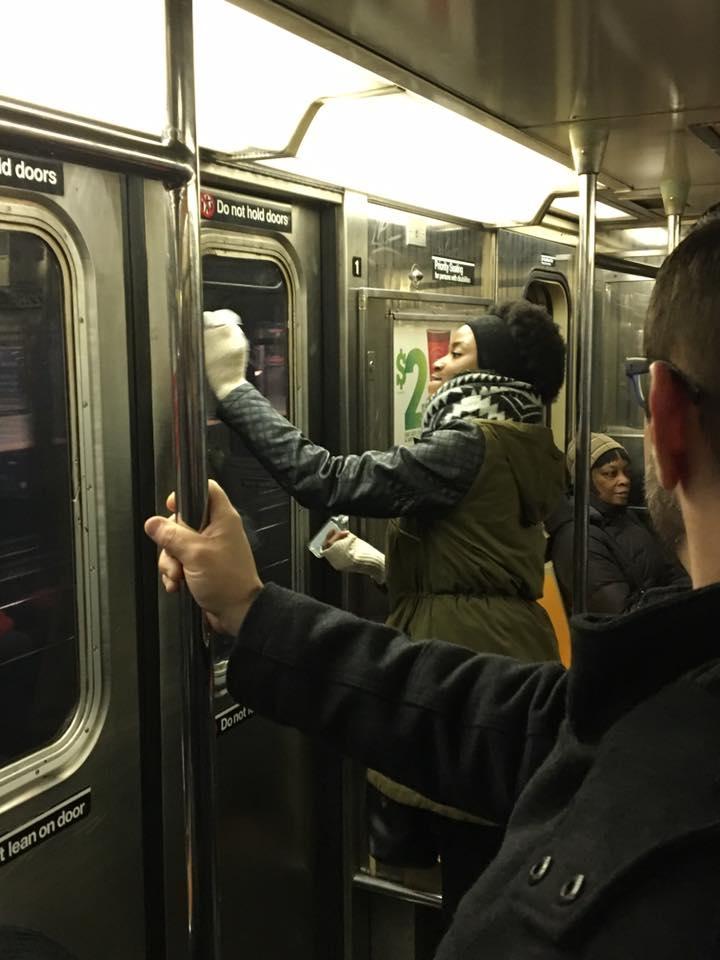 Locke's Facebook post has been shared more than 286,000 times since it was posted just a few hours ago. Hundreds of commenters applauded the New Yorkers for cleaning up.
"My city is under attack," one commenter wrote. "New Yorkers coming together to make sure love wins. I love my city, and we are seeing the best of us when they show us the worst."
Another commenter added: "Thank you for sharing this and thank you for not remaining silent."
Leave it to New Yorkers to roll up their sleeves and get on with it.