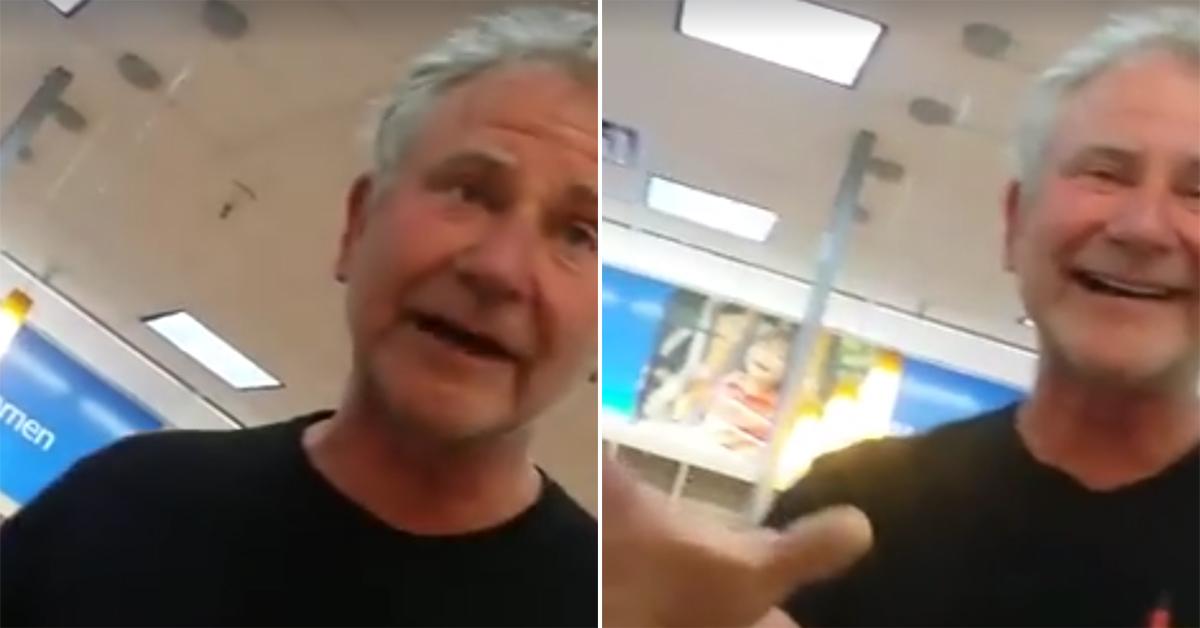 Walmart Employee Praised For Filming Man Who Allegedly Went On A Horrific, Racist Rant
By Mark Pygas
A Walmart employee is being praised after she secretly recorded a customer who harassed an African American woman in a wheelchair, complained that "foreigners are living off of us good white working people," and told a Hispanic employee that she should "go to your own country."
Liz Colunga, a friend of the employee, shared the video on Facebook and with The Dallas Morning News where it's been shared thousands of times.
Colunga convinced Adela that she should share the video with press because "we can't stay quiet because if we stay quiet, it would be like we were condoning this behavior," Colunga told Huffington Post. "But if we speak out against it, then hopefully more people will do the same thing."
The employee, who fears reprisals and only wants to be identified as Adela, became a U.S. citizen 20 years ago after emigrating from El Salvador.
Adela works at a Irving Walmart's optical center and says the man first complained he couldn't see well with the glasses he was picking up.
After Adela referred him to a doctor to check his prescription, she says the man demanded to be helped by a white employee. Adela said she told the man that he was being racist, before she went to get her supervisor, who was in a meeting.
When Adela was unable to get her supervisor, she began recording. That's when the man pointed to a black woman in an electric wheelchair and asked: "Look at that, who do you think pays her hospital bills?"
"I don't know, you can ask her," Adela responded.
"I do," the man responded. "I pay her hospital bills. She's a foreigner. She came over here. She got sick and fat and obese, and she can't do anything. She can't work. But I have to pay her bills. See what I mean? Am I fat and obese? I go to work every day. I pay taxes."
Adela responded to the man by saying: "OK, me, too. I pay my own taxes, too."
"All of these foreigners are living off of us good working white people," the man goes to say. "Yes, I'm just telling you the truth. It's all right. I know you ain't leaving. I know you're here to stay. Y'all should go to your own countries and fix up your own countries."
Adela then refused to talk to the man until her supervisor was available.
After the man left, Adela showed the video to her supervisor. "I told her I was in shock," the supervisor told The Dallas Morning News. "I didn't know what to do, whether to cry. I felt very bad."
The man was due to have a follow-up appointment, so the supervisor decided to place to employees at the door to watch out for him. He later called to cancel the appointment.
Adela said that she'd never faced discrimination like this before, and that before she became a citizen, she was a legal permanent resident. A manager of the Walmart said that such incidents are investigated internally.