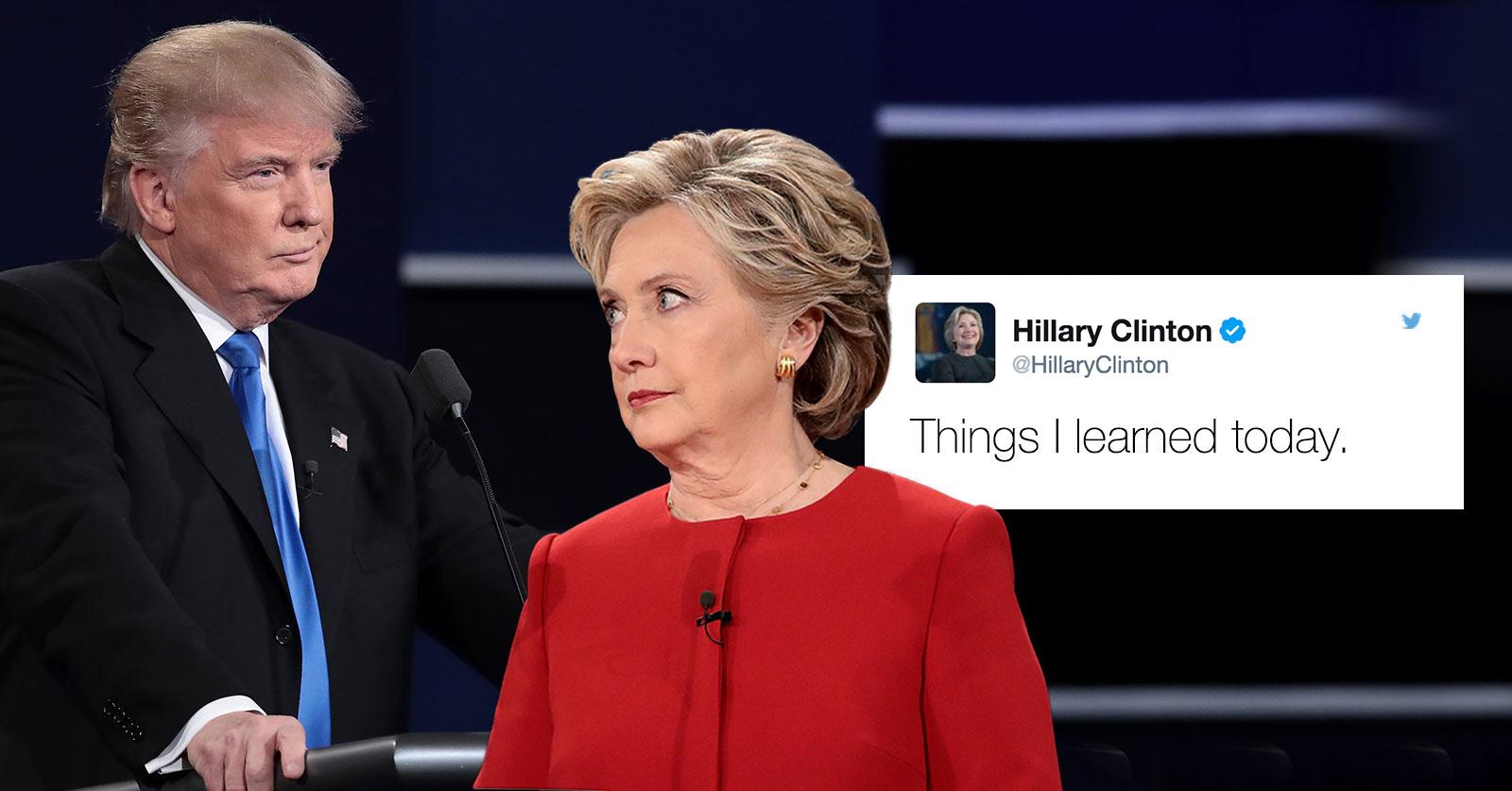 Hillary Clinton Just Roasted Donald Trump On Twitter And The Shade Is Undeniable
By Mark Pygas
In my opnion, Hillary Clinton was far too easy on Donald Trump during the presidential election. She never really hit as low below the belt as he did with her, but following her defeat, that's changed. Clinton has been digging into President Donald Trump a fair bit on Twitter in recent weeks.
This morning, for example, she came out with this gem in response to a tweet by Philippe Reines, a Senior Advisor to Hillary Clinton during her time as Secretary of State.
Reine's tweet references the revelation that two Russian spies were behind the hacking of 500 million Yahoo accounts in 2014. It is believed that the Russian government used the information obtained to spy on targets including the White House, military officials, and executives at banks.
It also mocks Trump's statement that "nobody knew health care could be so complicated," in reference to the GOP's plan to repeal Obamacare and replace it with their own bill.
And finally, the tweet pokes fun at President Donald Trump's frequent golfing trips to the Mar-a-Lago resort, which has been dubbed the "Southern White House."
People found Clinton's jab pretty satisfying.
If only she'd thrown this much shade during the election. But hey, professionalism has to count for something, right?
Donald John Trump is the 45th and current President of the United States. Before taking office on January 20, 2017, having beat opponent Hillary Clinton in the electoral college but not the popular vote, Trump was a real estate mogul, and a former reality TV star.
Born in Queens, New York, in 1971 Trump became involved in large, profitable building projects in Manhattan, under the guidance of his father, real estate developer Fred Trump.
In 1980, Donald Trump opened the Grand Hyatt New York, making him the city's best-known developer.
In 2004, Trump began starring in The Apprentice, a hit NBC reality series, and later in a spin-off series, The Celebrity Apprentice.
In 2015, Trump announced his candidacy for president of the United States running as a Republican. Trump win a majority of the primaries and caucuses, becoming the official Republican candidate for president on July 19, 2016. That same November, Trump was elected the 45th President of the United States, after defeating Democratic candidate Hillary Clinton.