Upset Trump Voter Discovers Her House Falls On Mexico's Side Of The Border Wall
Donald Trump supporters knew what they were getting when they voted for him.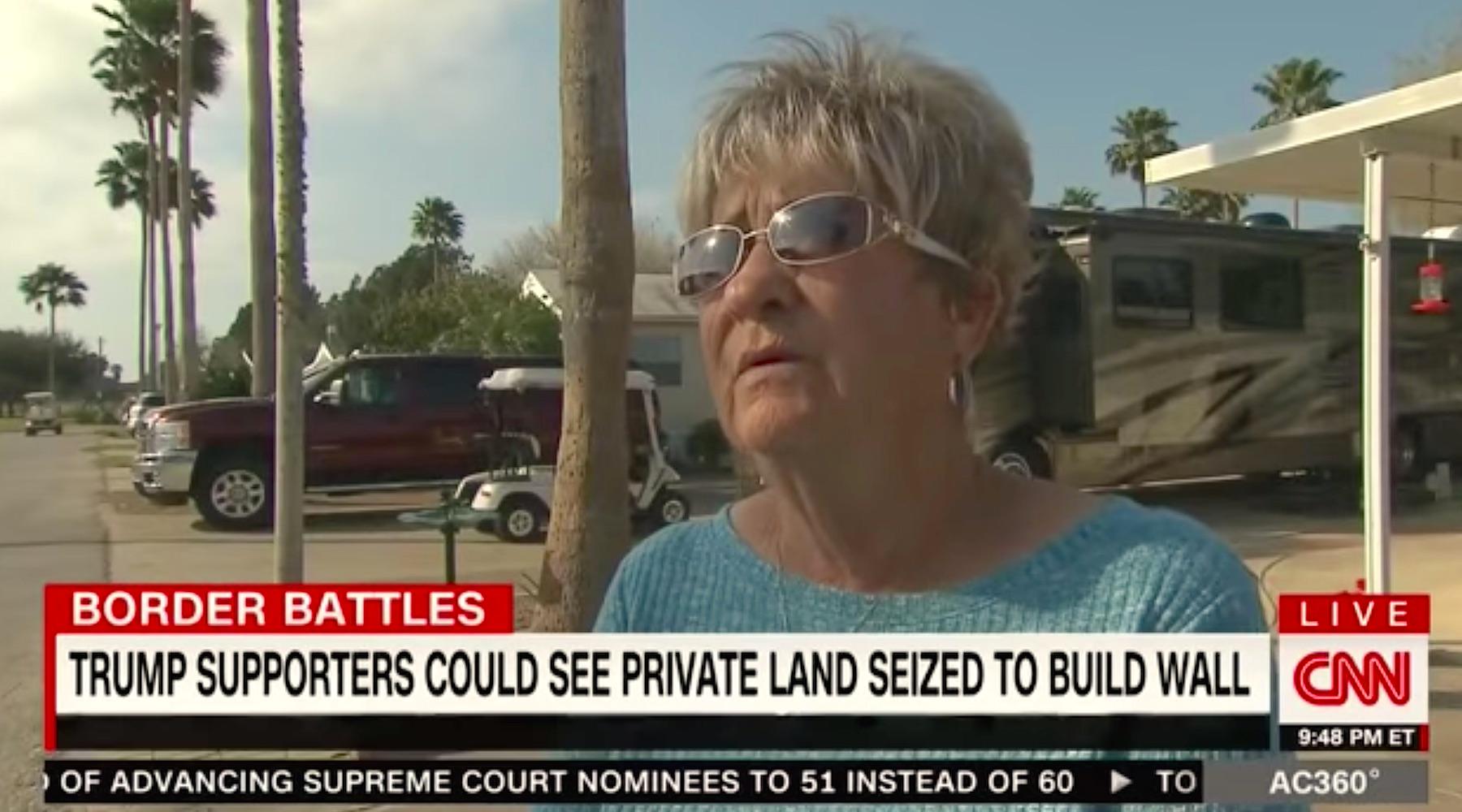 Donald Trump supporters knew what they were getting when they voted for him. He was not in the least bit shy about espousing his racist views about immigrants, and within his first week of office he signed an executive order that initiated a "Muslim Ban," to the disgust of many. During his campaign, Trump also made a lot of promises about a wall between Mexico and the United States too, and he's trying to follow through on what promises to be both an expensive and useless undertaking. And yet, some of his supporters are very unpleasantly surprised by what that will mean for them.
Article continues below advertisement
CNN produced a special segment on people who are effected by any border wall construction, not just the massive one planned by Trump's administration. They talked to several people, including a very sad couple in Brownsville, who ended up getting sandwiched between a piece of the U.S. border wall and Mexico's almost ten years ago, when the government seized their land, leaving them weirdly cut off from the country. The only access to their home is through a huge government controlled gate. D'Ann and Ray Loop say they feel incredibly isolated, and in fact, they are. After a fire broke out at their house, trucks were unable to reach them because of the gate.
In addition to the Loops' tragic story, there are interviews with folks who still seem to be living mostly in a state of denial.
Article continues below advertisement
Pat Bell of River Bend, Texas has a home right on the border. Though she voted for Trump (as did most of the residents in River Bend), she claims she never supported the border wall. This may be because she realized her house is on the wrong side of where the wall will be built, meaning she could end up in a situation just like the Loops. Or she did support it and is now trying to cover her tracks.
Article continues below advertisement
After telling the CNN reporters that fences and walls don't work, she says she's ready to politely fight for her rights. "Absolutely I would go to the people who are in charge and, you hate to say I would get a lawyer, but if it comes to that issue, you would," Bell explains. Unfortunately for Bell, her chances of winning in such a case are bad, though it may take so many years to lose that Trump may be out of office by then. Though litigation can halt construction for years, most eminent domain seizure trials go the government's way. They're only obligated to pay you "fairly" for your land.
As you can see from the Loops' case, what the government considers "fair" may be entirely different from what you're expecting to hear. How do you think this case will turn out?