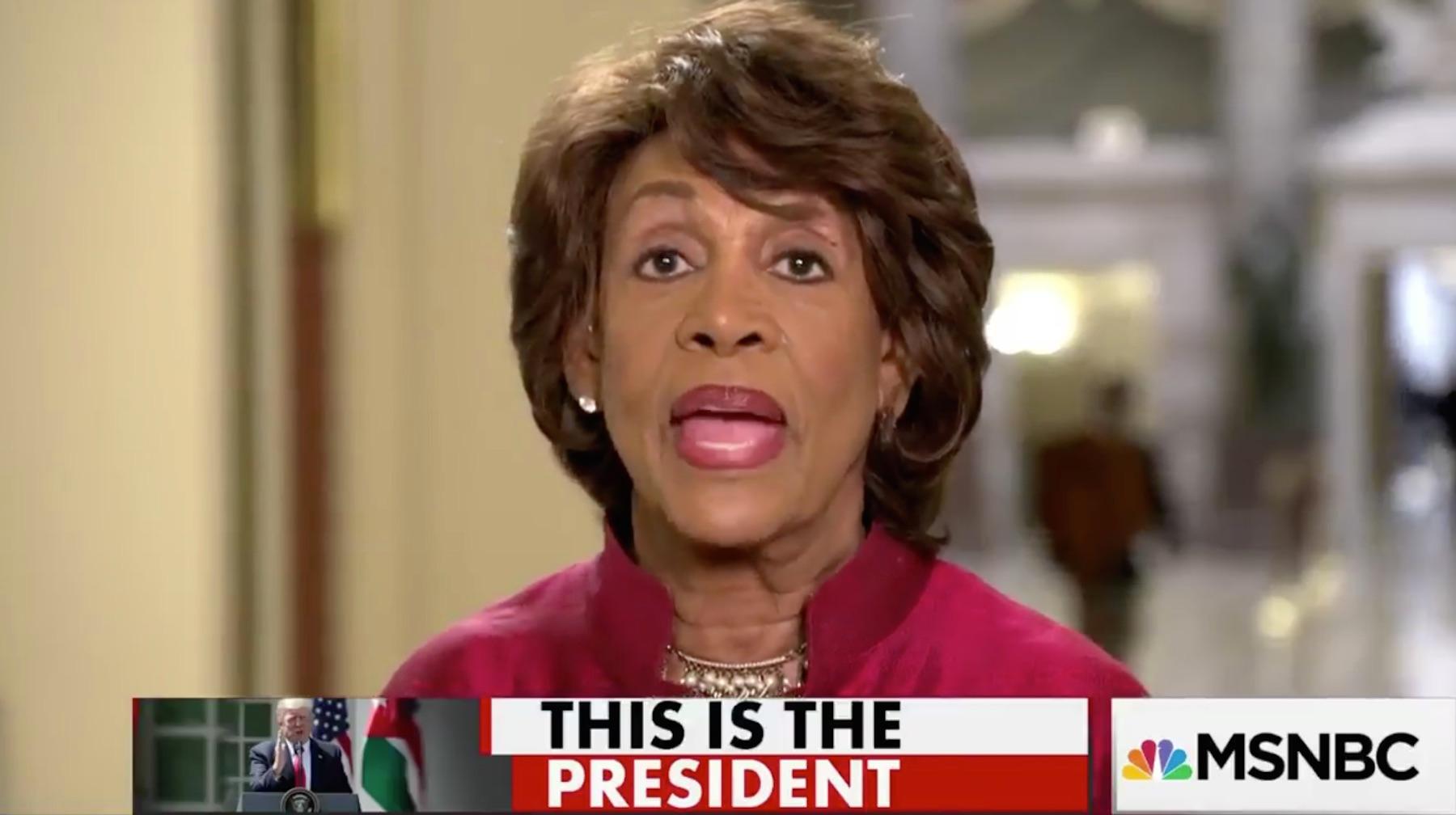 Maxine Waters Believes Bill O'Reilly 'Needs To Go To Jail' For Harassing Women
By Aimee Lutkin
Democrat Rep. Maxine Waters told Chris Hayes on MSNBC's All In that she believed Fox News host Bill O'Reilly deserved to be in jail for his attacks against women that ended up in an over $13 million pay out to five different women. The report about O'Reilly's sexual harassment lawsuits were released on Saturday, according to The Hill, in which he was accused of "verbal abuse, unwanted advances, lewd comments and indecent phone calls."
On that Wednesday preceding Waters' interview, Donald Trump defended Bill O'Reilly, calling him "a good person" and saying he shouldn't have settled, but taken those cases to court because "he didn't do anything wrong." Waters reminded Hayes that these are the words of a man who openly told people he grabs women by the private parts and was able to get away with it because he's famous. She groups O'Reilly and Trump's behavior in together, saying, "They have treated women very badly. This really is a sexual harassment enterprise. They need to go to jail. Bill O'Reilly needs to go to jail. It shouldn't be in America that you can sexually harass women and buy your way out of it because you're rich."
O'Reilly has been criticized for remarks he made about Maxine Waters while appearing on Fox & Friends in late March. After watching a clip of Waters speaking on the floor, he said, "I didn't hear a word she said, I was looking at the James Brown wig. If we have a picture of James, it's the same wig." The hosts laugh and agree.
Many decried O'Reilly's comments as racist, and he was forced to apologize, saying in a statement, "As I have said many times, I respect Congresswoman Maxine Waters for being sincere in her beliefs. I said that again today on Fox & Friends calling her 'old school.' Unfortunately, I also made a jest about her hair which was dumb. I apologize." Maxine Waters replied without replying:
Of course, she may have been waiting to drop this bomb about sending O'Reilly to jail. While it seems unlikely right now that he will be facing charges for any of his alleged crimes, as of yesterday, more than 30 companies have pulled their ads from his show in response to the sexual harassment allegations. That's one form of punishment suitable for a man who has built his reputation on wealth and media power.