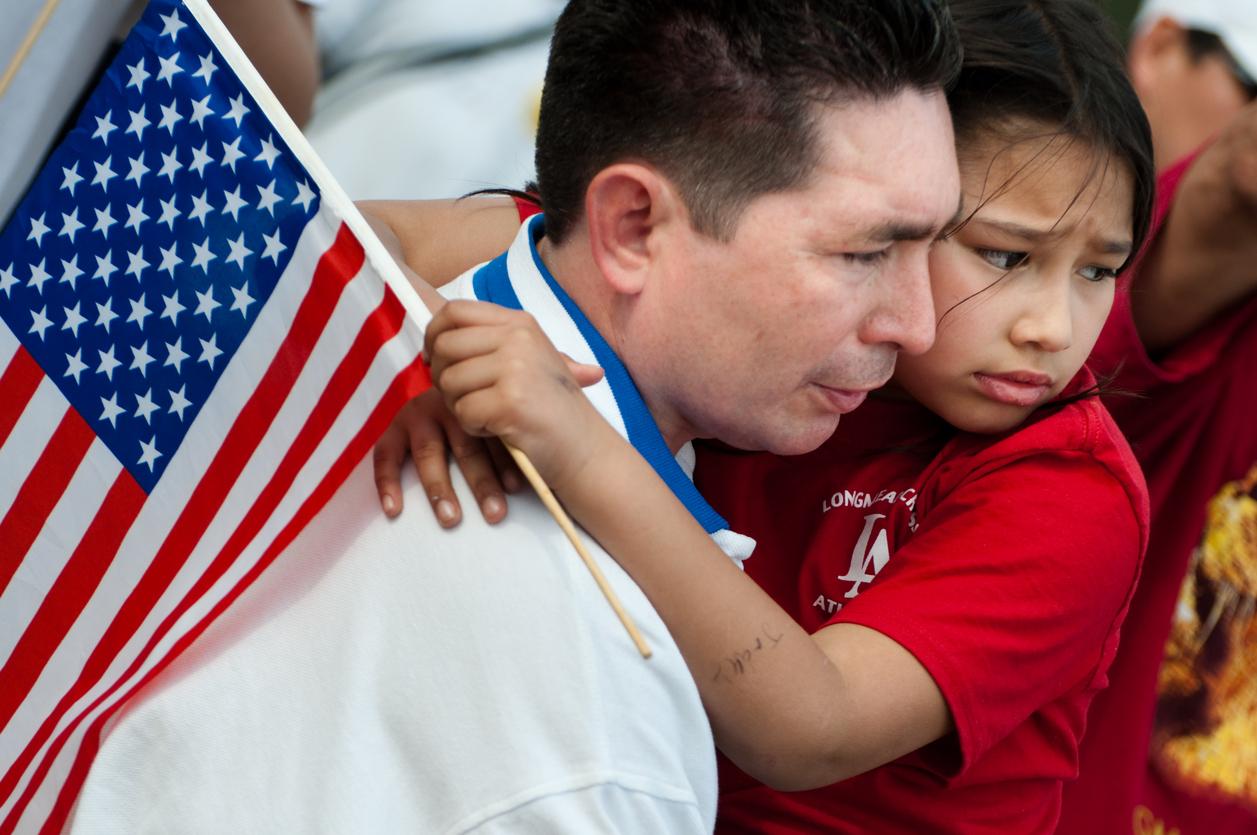 Teenage Girl Scout Applauded For Calmly Facing Neo-Nazi At Protest
By Aimee Lutkin
A photographer named Vladimír Čičmanec was documenting a march in a city called Brno in the Czech Republic on May 1st, when he caught a snapshot of a young Girl Scout standing firm in front of a neo-Nazi.
The march was largely populated by "alt-right" people, and this man, in particular, is identified with the extreme conservative and racist movement by his Thor Steinar sweatshirt.
Counter-protestors were not blocking the paths of the neo-Nazis in the area, but dancing, singing, and blowing bubbles all around them, according to BuzzFeed. The girl was just one of many people peacefully filling the space to show they are against the message supported by men like the angry marcher.
The girl was eventually identified as a 16-year-old named Lucie, and other people began sharing other glimpses of her interaction with the man yelling in her face:
Lucie eventually saw herself in the viral photo posted by Čičmanec and wrote a message of thanks, saying, "Thank you all for your support! I believe that dialogue is, like other non-violent expression, the best way to combat evil."
In an interview with the Czech radio, she was asked what she and that guy were talking about. She says they discussed immigrants and migration in general, which is apparently what he's maddest about.
Though few people are brave enough to communicate with a guy all in black, with his head shaved, screaming at them in public, Lucie says that when it comes to conversation, "It makes sense. It makes sense to be seen and heard and stand up against what we do not like."
Lucie is braver than all of us, and definitely an inspiration. We hope she continues this courage as she grows up because children at the futures we all deserve.