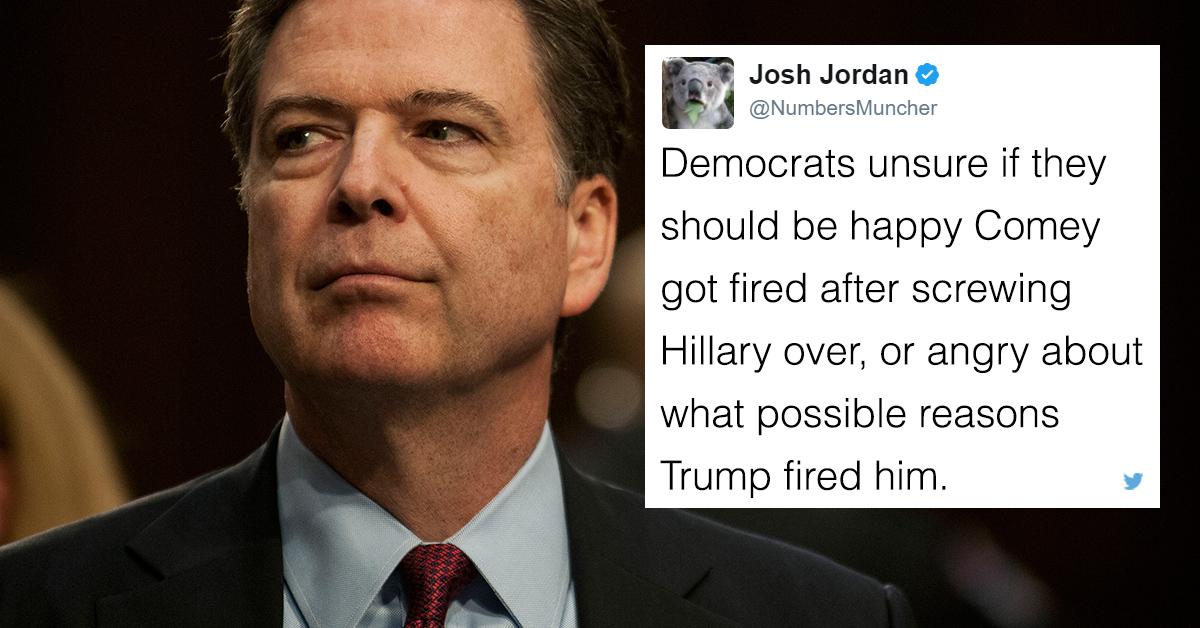 Trump Sacked FBI Director Comey And People Have Mixed Reactions
By Mark Pygas
FBI Director James Comey is the latest casualty of the Trump administration. Under the recommendation of Attorney General Jeff Sessions, President Trump terminated and removed Comey from office on Tuesday after a long feud between the embattled President and the director of the FBI. The move has many concerned, because Comey was overseeing an investigation into Russian involvement in the 2016 elections and possible ties to the Trump campaign. It was an important fixture and issue for most Democrats who are veryr upset about the move the President made early Tuesday morning.
Deputy Attorney General Rod Rosenstein said in his memorandum to Sessions that the decision was made because of Comey's announcement that the FBI was not recommending any charges against Democratic candidate Hillary Clinton after reopening her email investigation back in July 2016. Clearly Trump was out for blood for his former rival in the Presidential elections. It read in part:
"The Director was wrong to usurp the Attorney General's authority on July 5, 2016, and announce his conclusion that the case should be closed without prosecution. It is not the function of the Director to make such an announcement. At most, the Director should have said the FBI had completed its investigation and presented its findings to federal prosecutors."
President Donald Trump took to Twitter last week to say that he believed Clinton was given a "free pass."
As you can imagine, Twitter had mixed feelings about the decision. Comey made enemies on all sides after he reopened Clinton's email investigation and then close it within days, recommending that no charges be pursued. But many opponents of President Trump believe that the firing may have something to do with Comey's Russia investigation.
Let's see what happens in coming days.