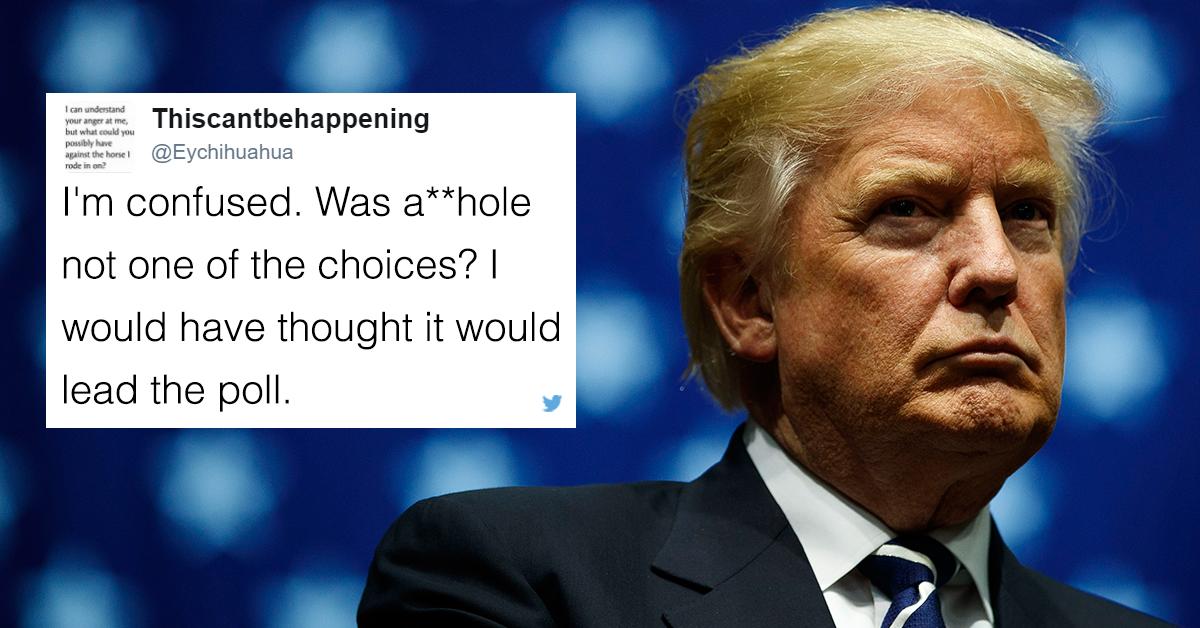 Poll Asks Voters To Describe Trump In One Word And They Don't Hold Back
By Mark Pygas
Last week, Quinnipiac University polled a group of American voters for the first word that came to mind when they thought of President Trump. They've since revealed the most common answers, and they're not exactly flattering...
"Idiot" was the most common response, followed by "incompetent" and "liar." Slightly less unflattering were "leader" in fourth place, "president" in sixth, and "strong" in seventh.
The fact that most responses were negative didn't come as a surprise to the university. According to their latest national poll released on May 10th, Trump's popularity is at just 36 percent, which is just 1 percent higher than an April 4th poll that recorded his lowest approval rating since he became president.
Tim Malloy, assistant director of the Quinnipiac University, added that President Trump is losing support among white voters with no college degree, white men, and independent voters, which were critical demographics in his election win.
"There is no way to spin or sugarcoat these sagging numbers," he explained. "The erosion of white men, white voters without college degrees and independent voters, the declaration by voters that President Donald Trump's first 100 days were mainly a failure and deepening concerns about Trump's honesty, intelligence and level headedness are red flags that the administration simply can't brush away,"
Unsurprisingly, Twitter thought that "idiot" was a pretty accurate description of President Trump.