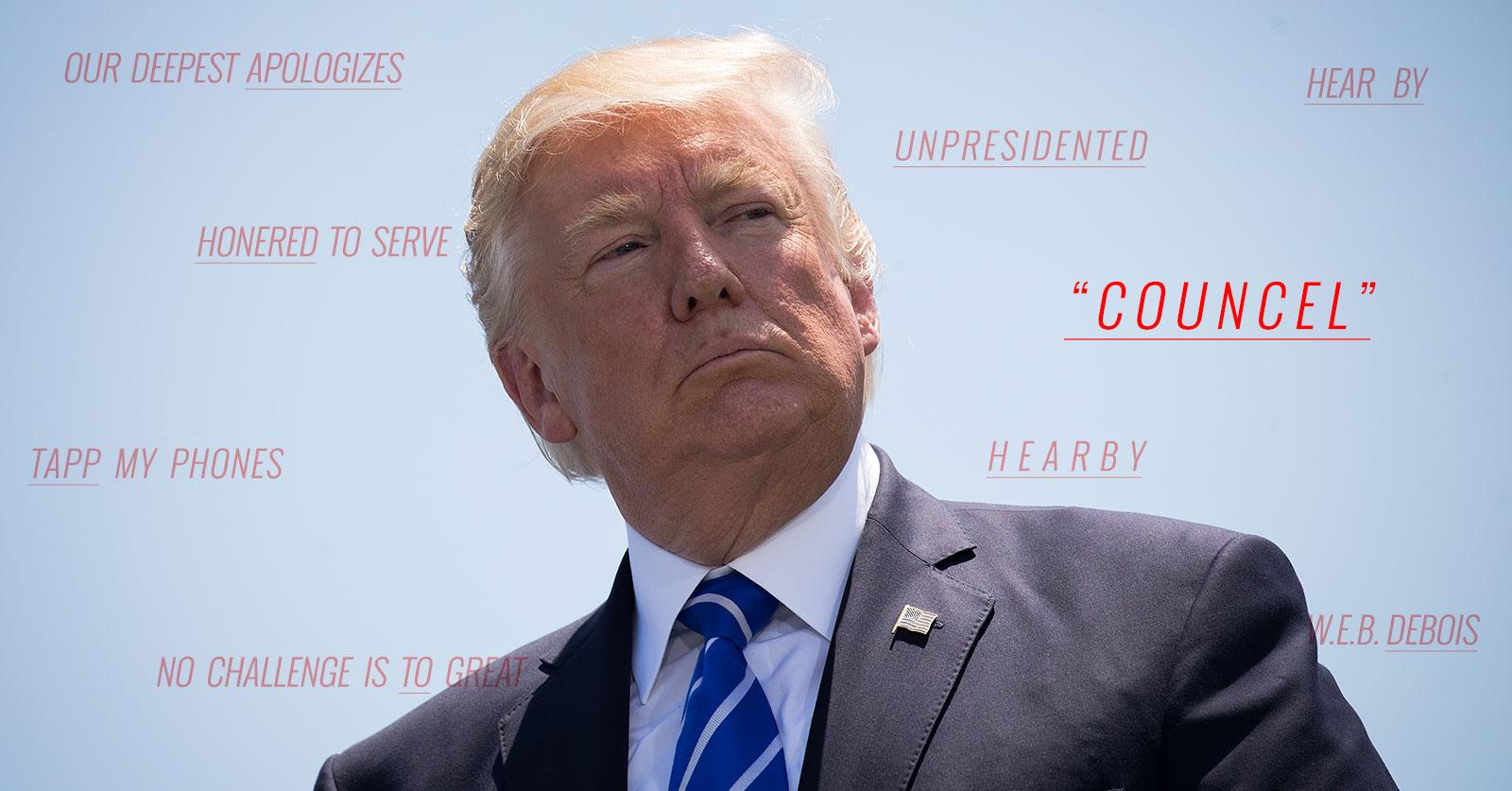 Trump Is So Mad About Being Investigated By A Special Counsel He Can't Even Spell
By Aimee Lutkin
There's so much happening in the news cycle it's pretty hard to keep up with how Donald Trump is doing these days. Especially because each news item is like the shocking twist in a season finale, except the season has three years to go. I don't know if I have the energy to keep screaming, "WHAT?" at my phone every time I open Twitter, but here we are.
The latest is that a special counsel was finally appointed by the Department of Justice to investigate Russia's involvement in the 2016 election. Robert Mueller, former head of the FBI, will be taking over wherever James Comey left off before he was unceremoniously fired. It's pretty hard to know who to trust, but Mueller seems to be trusted as a competent investigator by many. The New York Times called him one of the most "credible law enforcement officials in the country."
That's probably why Trump is losing his mind over the news.
Yes, that's a tweet from our president made in the wee hours of the morning. About three hours later, he followed it up with this gem:
That's true, because Obama was never embroiled in an enormous scandal like this one. And Hillary Clinton was investigated at length by James Comey, the man you supposedly fired for treating her badly! Had she gotten to be president, as more than half the country wanted her to be, who knows what the FBI would have drummed up for her.
Eventually, he seems to have read enough of his mentions to delete and replace that tweet with the following:
But everyone was still onto the fact that he's just playing his greatest hits: sexism and racism as embodied by Democratic figures.
The best part is that Trump already issued a somewhat more level-headed statement regarding Mueller's appointment:
"As I have stated many times, a thorough investigation will confirm what we already know—there was no collusion between my campaign and any foreign entity. I look forward to this matter concluding quickly. In the meantime, I will never stop fighting for the people and the issues that matter most to the future of our country."
He must have gotten himself all worked up again. You can't leave this guy alone with his thoughts for a minute.