Bullying has been a pretty hot topic over the last few years, mainly because of the existence of cyber-bullying in the social age. It used to be that victims would suffer through the school day or work day for a set number of hours, then be able to retreat to life outside of their hellhole to take a mental break. With the popularization of social media, that has changed dramatically. People that went home could now be harassed on their profiles remoting on a regular basis, and that kind of action has resulted in emotional despair to suicide. After the number of victims piled up, cyber bullying became something that popped up on everyone's radars, and when prominent figures engaged in it, they shined a light on themselves and earned the ire of everyone.
Recently, there have been a few high profile cases that have resulted in backlash against prominent social figures in our everyday lives, and that includes politicians. The days of attacking the character of someone who offered meaningful criticism rather than addressing the point made head-on are slowly coming to an end as some are beginning to find out.
Kathy Griffin, a long time Hollywood figure and veteran comedian, has found herself in a bizarre and troubling situation: she is being incessantly bullied by President Trump and the First Family.
Donald Trump, Jr, a grown man, seemingly has nothing better to do with his time than torment Kathy Griffin on Twitter over a controversial photo depicting a beheaded President Trump.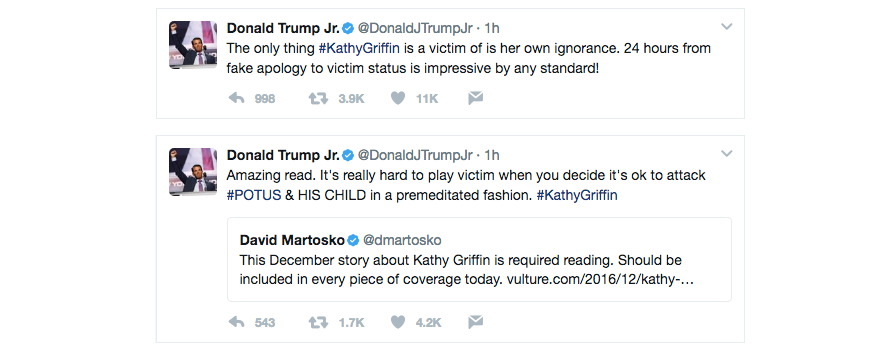 The negative backlash for her photo was swift and Griffin immediately offered a sincere and heartfelt apology, acknowledging that she went too far with the gruesome image.
Unfortunately for Griffin the damage to her career had already been done. Several of her upcoming shows have been canceled, and she was even fired by CNN from her position as annual New Year's Eve host alongside Anderson Cooper.
During a press conference early Friday morning it was revealed that Kathy Griffin has be receiving death threats, saying:
"The threats that I am getting are … detailed and they are specific. And today it's me, but tomorrow it might be you."
Source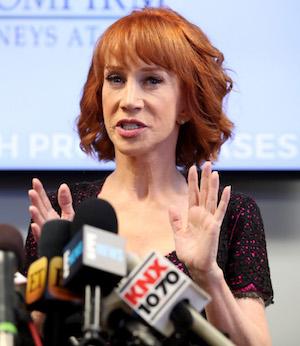 Fortunately for Griffin she is being represented by a fierce victim's rights attorney, Lisa Bloom.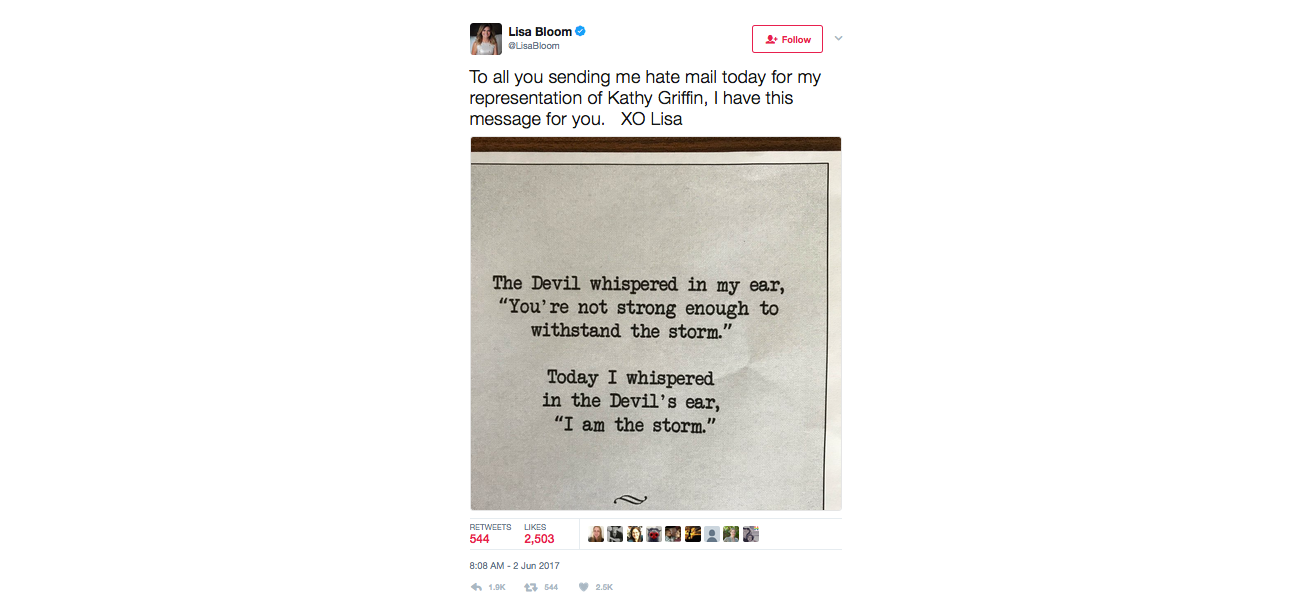 At Friday's press conference Bloom spoke on Griffin's behalf about the bullying she has been subjected to by the Trump family.
"As a result of the first family bullying her, she has been vilified, getting death threats, fired from multiple jobs and had multiple events canceled."
Source
This is the first time in living memory that a comedian has been threatened and tormented by a sitting president and his family. When President Obama was in office there was certainly no shortage of offensive effigy photos circulating the internet. Yet the Obamas never stooped so low as to harass the creators of those crass images.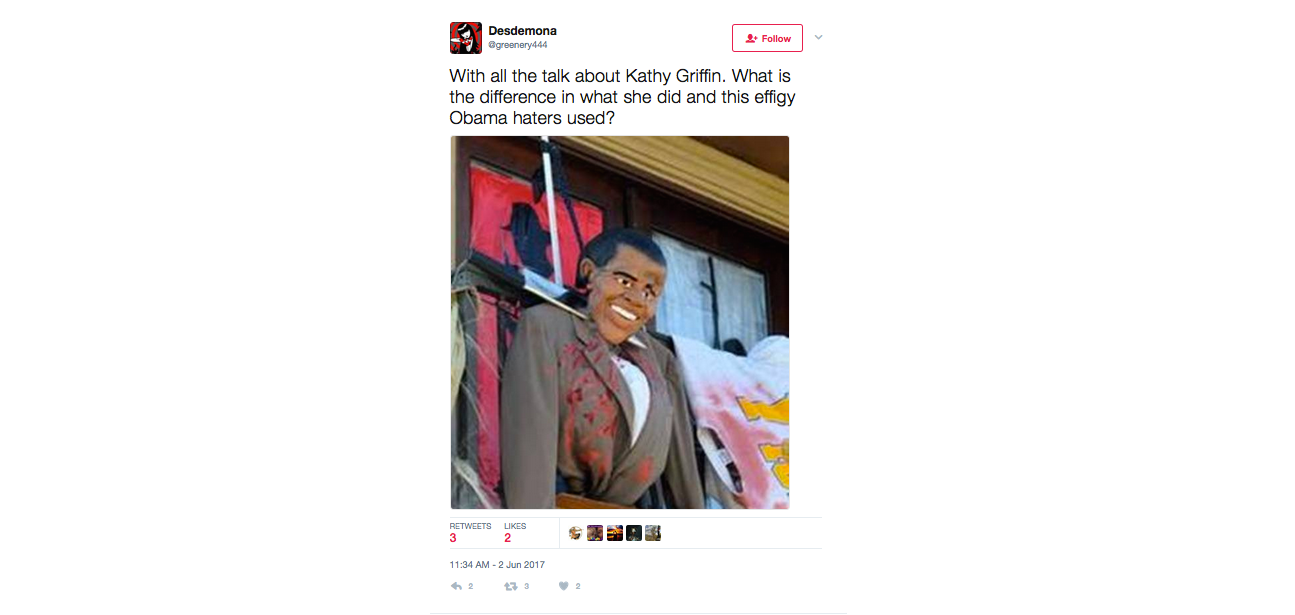 During the press conference Griffin and Bloom went on to state that she is receiving such severe backlash not because her actions were unforgivable, but that she is judged more harshly because she is female.
"This is a woman thing."
Source
Griffin and her lawyer will keep fighting to preserve not just her career, but her safety against those (read: First Family) who think they can silence a woman for expressing her artistic opinions, as gruesome as they may be. Until then, the Patriarchy strikes again.