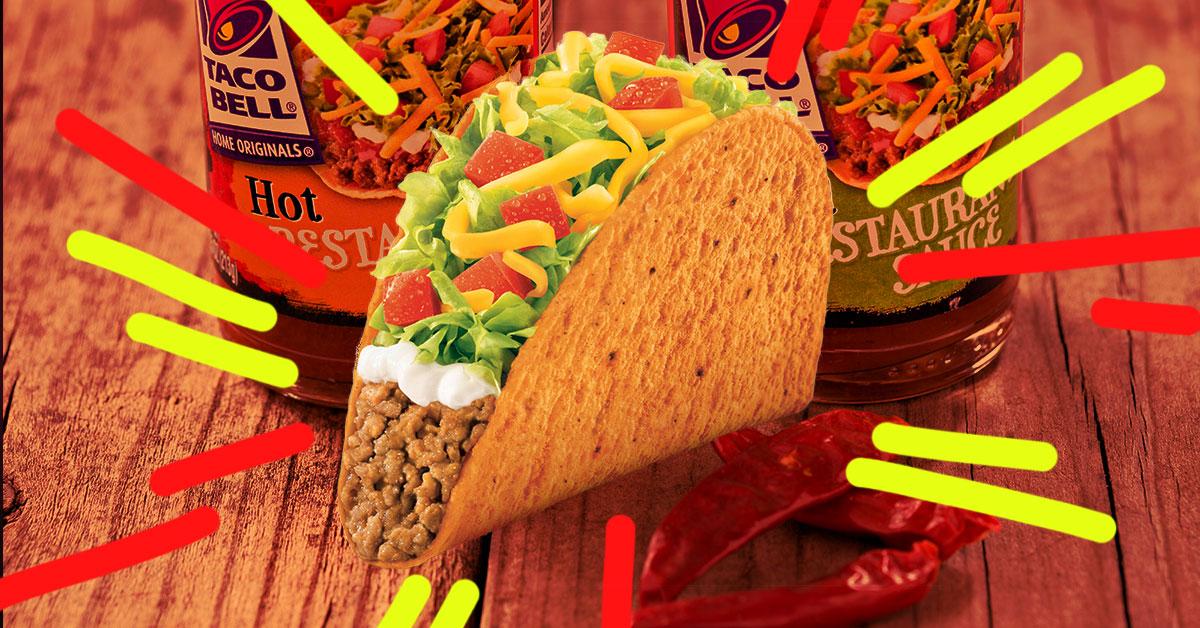 Here's How To Get Free Food From Taco Bell This Taco Tuesday
By Aimee Lutkin
Taco Tuesday is a holy day that I personally observe every week, as do many people across the world. It's just a great way to celebrate then end to one of the crappiest days of the week, well, besides Monday. Just relaxing after a long day with some crunch tacoy goodness. But today's Taco Tuesday is extra special, because Taco Bell is making good on their promise to give everyone a free taco in honor of the NBA finals last night. It's a huge promotion that's likely going to get a lot of people lining up at the local tbell to snag theirs. But luckily we're here to help you make this Taco Tuesday much easier.
ABC reports that the chain promised the free tacos if either NBA finals team won a road game at the home arena of the other team. That's the equivalent of stealing a taco from them, if you ask me. The Golden State Warriors won against the Cleveland Cavaliers last week, so Taco Bell is making good on their promise, and people have been getting hype:
The "Steal a Game, Steal a Taco" promotion means that everyone in America can get one free Doritos Locos Taco between 2 p.m. and 6 p.m. today only, Tuesday, June 13. Lines are expected to be long, so get there on time and be patient with the taco slinger behind the counter and don't give up. IT's worth it. We doubt they'll run out anyway cause we'll assume they we prepared for the madness they knew was coming.
Also, a taco at Taco Bell is usually only a couple of bucks. Maybe weigh your time against the deliciousness of a free taco?
Eh, who am I kidding? Nothing tastes better than a stolen taco.