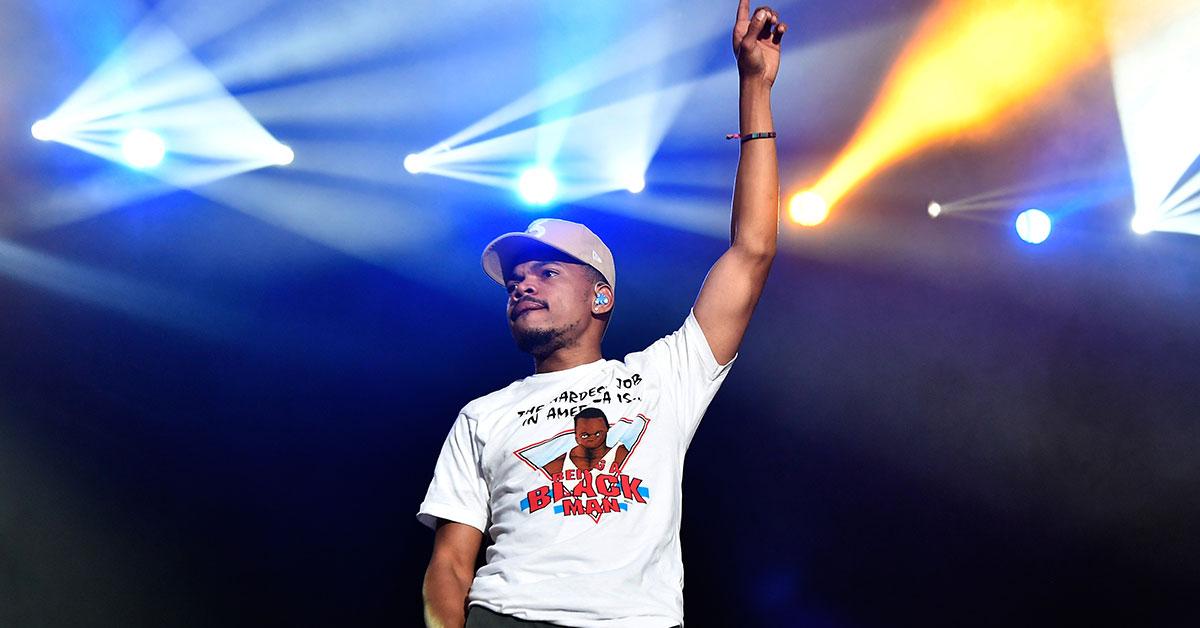 Chance The Rapper Hires ASL Interpreters For The Rest Of His Concert Tour
By Jaime Lutz
Chance the Rapper just hired American Sign Language interpreters for the remainder of his tour, as if you needed another reason to love him.
You'd think such an easy thing would be common practice for musicians, but weirdly, it isn't—the organization DEAFinitely Dope says Chance is the first rap artist to hire ASL interpreters for his shows. Instead, when you see sign language interpreters, they're usually hired by the festival or venue, like this awesome lady:
"We've all been close to tears since we met him, because we just can't believe that he's willing to provide interpreters on his own," one of the interpreters, Kelly Kurdi, said in an interview with CBS News. Kurdi told CBS that usually deaf and hard of hearing people have to reach out to the venue and request an interpreter to ensure that there will be one at a concert.
Chance handpicking his interpreters is a good sign that they're gonna be pretty damn cool, and quick videos of the interpreters in action seems to show that this is the case.
The interpreters started working for Chance at his Tampa show last Wednesday, and will work at every remaining stop on his tour.
Here's hoping that Chance starts a trend with this one.
Born Chancelor Johnathan Bennett on April 16, 1993 in Chicago's south side, Chance the Rapper began his musical career under the name Chano and formed Instrumentality with a close friend of his, J-Emcee. During his senior year at Jones College Prep High School, Chance was suspended for 10 days after he was found with marijuana in his possession. He used the time to release his first solo mix tape, 10 Day. As a result of the work, Complex magazine named him one of their "10 new Chicago Rappers to watch out for" in February 2012.
[h/t XXL]