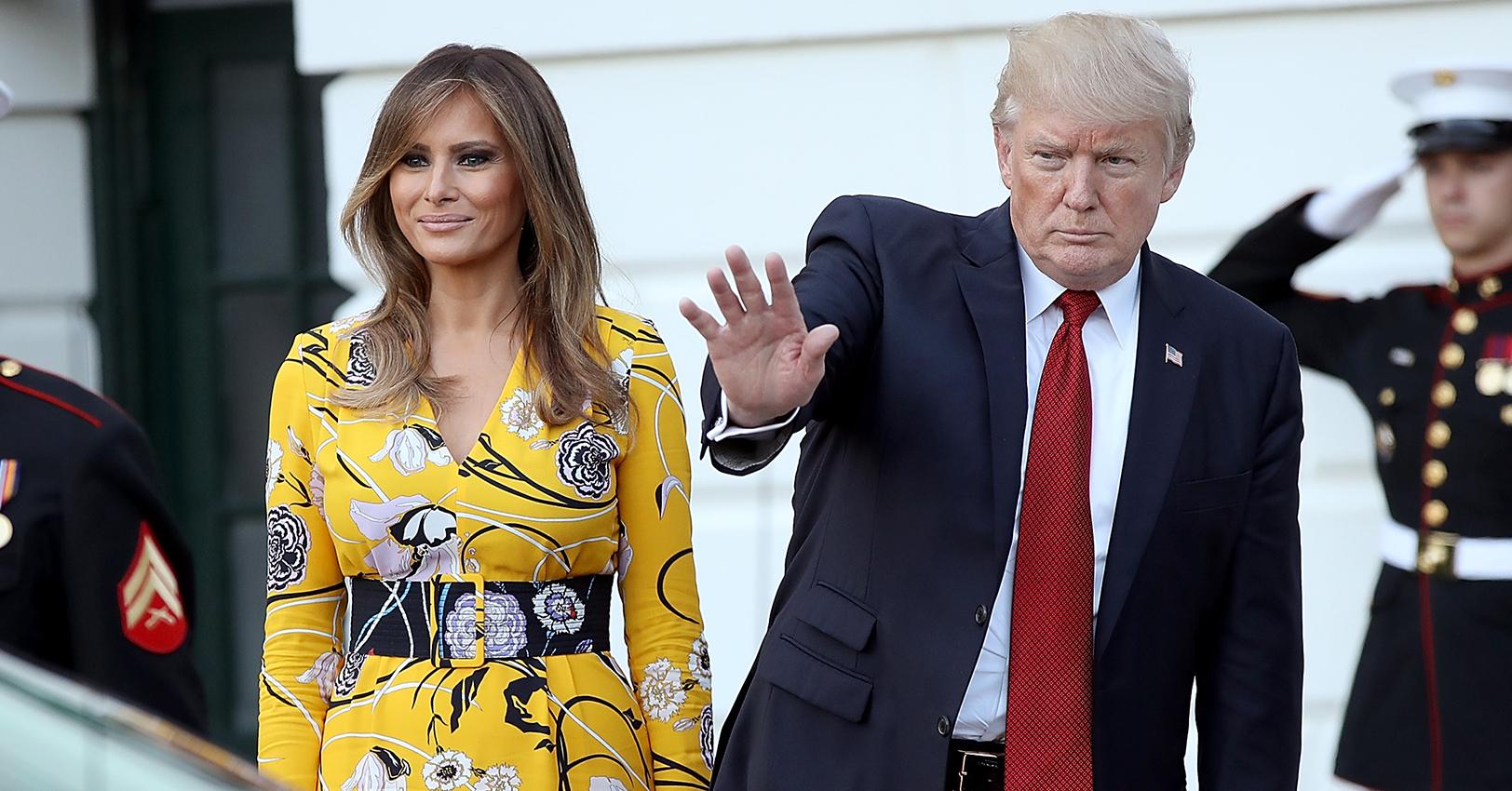 Donald Trump's Latest Twitter Attack Is Shocking Even Republicans
By Aimee Lutkin
It's hard to know what Donald Trump would have to do to lose the support of his followers, but he still manages to find new ways to disgust the rest of us. In two early morning tweets on Thursday, Trump attacked Morning Joe co-host Mika Brzezinski, calling her "Low I.Q. Crazy Mika" in one of his less inspired nickname attempts, then says she tried to hang out with him at Mar-a-Lago while "bleeding badly from a face-lift."
Even other GOPers are expressing lukewarm shock about this one. Brzezinski, however, seems to be treating Trump with as much seriousness as he deserves, no matter how horrific he gets:
Spokespeople from the White House are offering no apologies, simply suggesting that Brzezinski deserves to have the President of the United States attack her for an alleged surgery she may have gotten at some point in the past. Sarah Huckabee Sanders told Fox that he "fights fire with fire."
Both eventually denied the incident ever took place, though it appeared in the book by reporter Harry Hurt III's Lost Tycoon: The Many Lives of Donald J. Trump.
People are actually wondering about the thoughts and location of his current wife, Melania Trump, who had announced that one of her first programs as a First Lady would be a campaign against cyber-bullying, which I assume she must know a lot about from her husband.
CNN reports that Melania's spokesperson gave a statement saying that, "As the First Lady has stated publicly in the past, when her husband gets attacked, he will punch back 10 times harder." No one was having it:
Finally, not that it matters, but CNN also reports that Trump's tweets weren't only vile and misogynistic, but do, as usual, appear to be lies. Trump did meet with Scarborough and Brzezinski, and mingled with them amongst guests and in private. There was also apparently no sign of Brzezinski having had surgery, bandages, or any other flaw on her face that Trump could have described as "bleeding profusely."