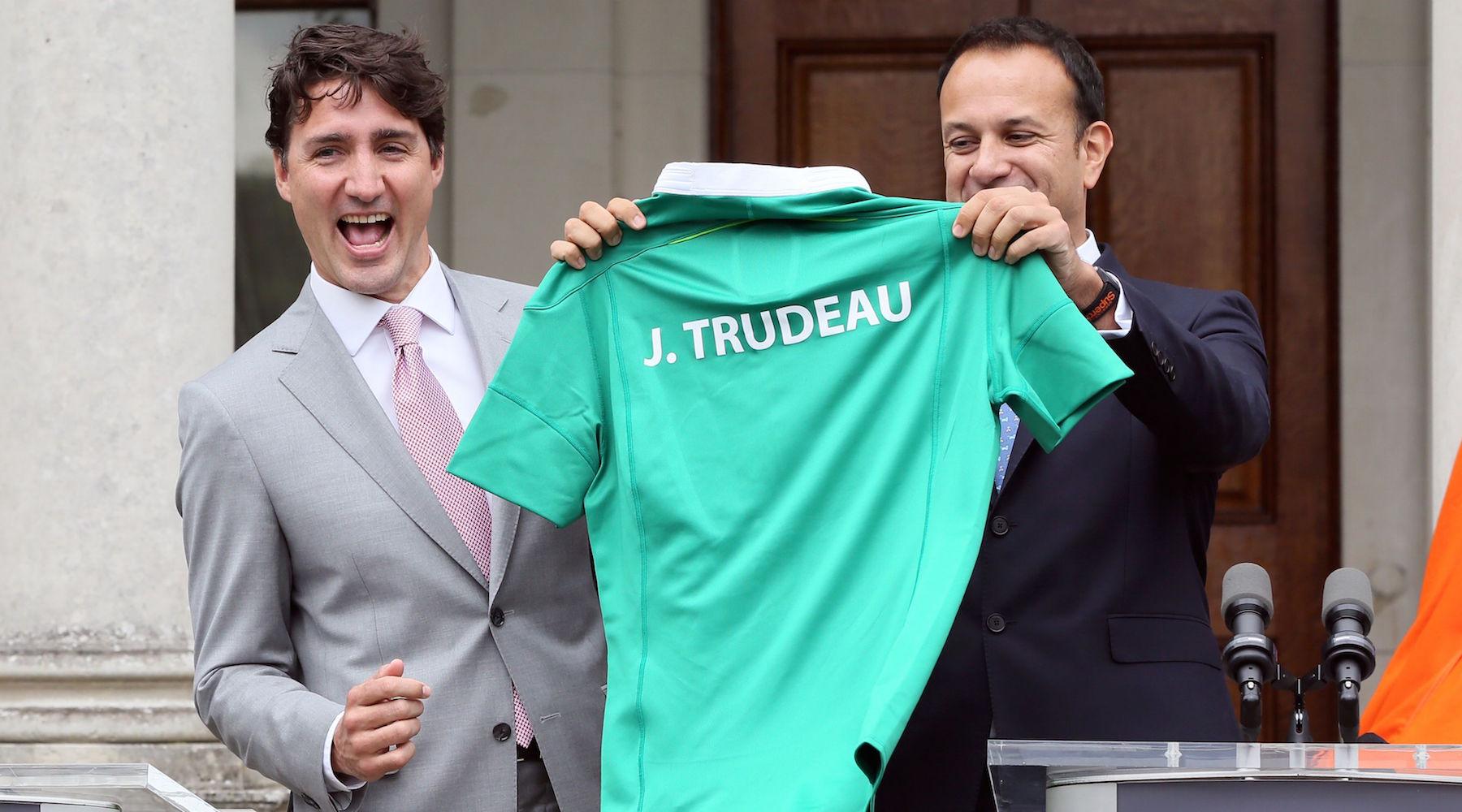 Justin Trudeau Charms Ireland's Prime Minister And The Rest Of Us
By Aimee Lutkin
Justin Trudeau has his share of fans and haters. It is becoming more of a fan base though because he seems to be a likable, relatable and (beautiful) approachable guy. With the current political climate, he seems to have the charisma that most people would want in their leader. He seems to really understand issues and most importantly, understand the responsibility that he has in representing his country around foreign powers and other politicians. He always seems to say the right thing or be caught in the right moment for photos and videos. He really takes pride in being the model representation for his people and also negotiating the best he can on their behalf. While not everyone would agree with his policies, that is the nature of the business and it is very hard to please everyone. Sometimes, he even manages to have a little fun with the job.
On July 4, Justin Trudeau met Taoiseach Leo Varadkar for the first time in Dublin, and as usual, he looks like he's having a bast:
Varadkar was voted into office in May, and he became the first openly gay Prime Minister of Ireland ever. He's not married, but he was dating a very cute doctor throughout his campaign. Of course, who breaks hearts like Justin Trudeau? He already sucked in France's president, Emmanuel Macron. He won't be stopped until every world leader is in love with him!
Just kidding, I'm sure they kept it very professional. But the pics are still adorable. Look at these socks:
And they went for an intimate run through Ireland's grassy fields:
But don't worry, Trudeau still took time to make all of us fall in love with him again, too: