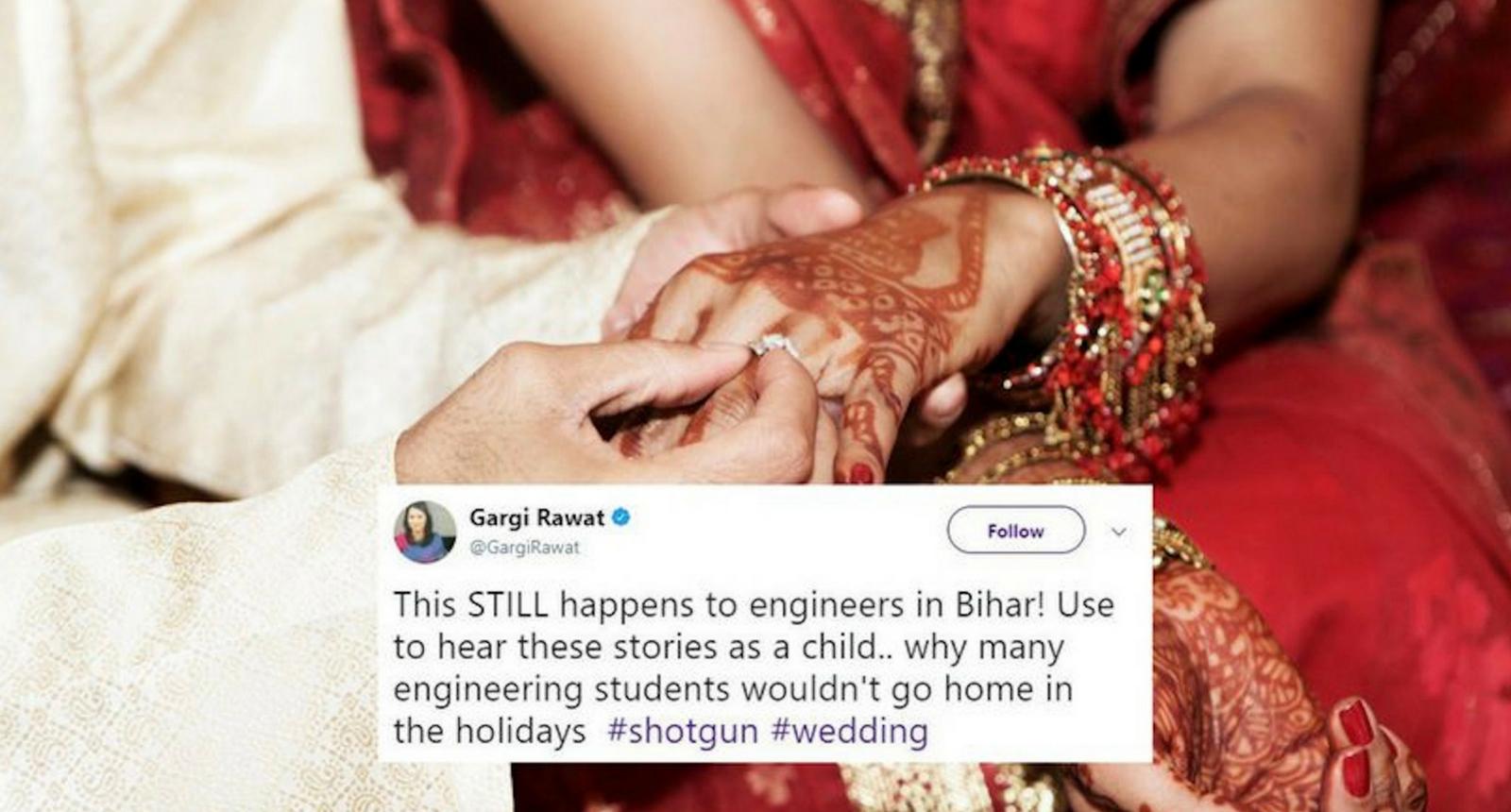 Unsettling Footage of Kidnapped Man Forced to Marry Despite Crying Emerges Online
Vinod Kumar attended a friend's wedding and it turned into a nightmare. The 29-year-old Indian man was kidnapped at gunpoint and forced into a marriage with a woman he had never met. Kumar is seen on a video sobbing as he is forced to participate in the wedding.
A local news station reports the family of the "bride" can be heard on the video, saying:
We are only performing your wedding, not hanging you.
Article continues below advertisement
As shocking as this story seems, kidnapping men and forcing them into marriage is not as uncommon as one would think. In poor areas like western Bihar and eastern Uttar Pradesh, families cannot afford dowries.
In 2016 there were a reported 3,000 men kidnapped and forced into marriage.
These marriages, known as pakadua vivah, are often not annulled and the brides may also suffer while forced to live with a family and angry husband who resent their presence.
Police said Kumar was freed from the village where he was being held and they are investigating the kidnapping.
Article continues below advertisement
The video outraged people.
But they were willing to offer solutions to this problem, which is incredibly prevalent, much to the surprise to people living outside of India. "India can help solve this forced marriage scourge by invalidating any marriage which consent is questionable," one Twitter user suggested. "Require consent and civic proof. By civic I mean proof administered by a secular, objective, civic entity."
Article continues below advertisement
Article continues below advertisement
They were angry for both the man and the woman.
While it's easy to see the man as the victim — and there's no denying he is a victim — many people were quick to point out that the wife is a victim too, even if she may seem complacent. "Here too I think the girl is helpless..." one horrified person noted. "It's the men of her family [who] are the culprits."
Article continues below advertisement