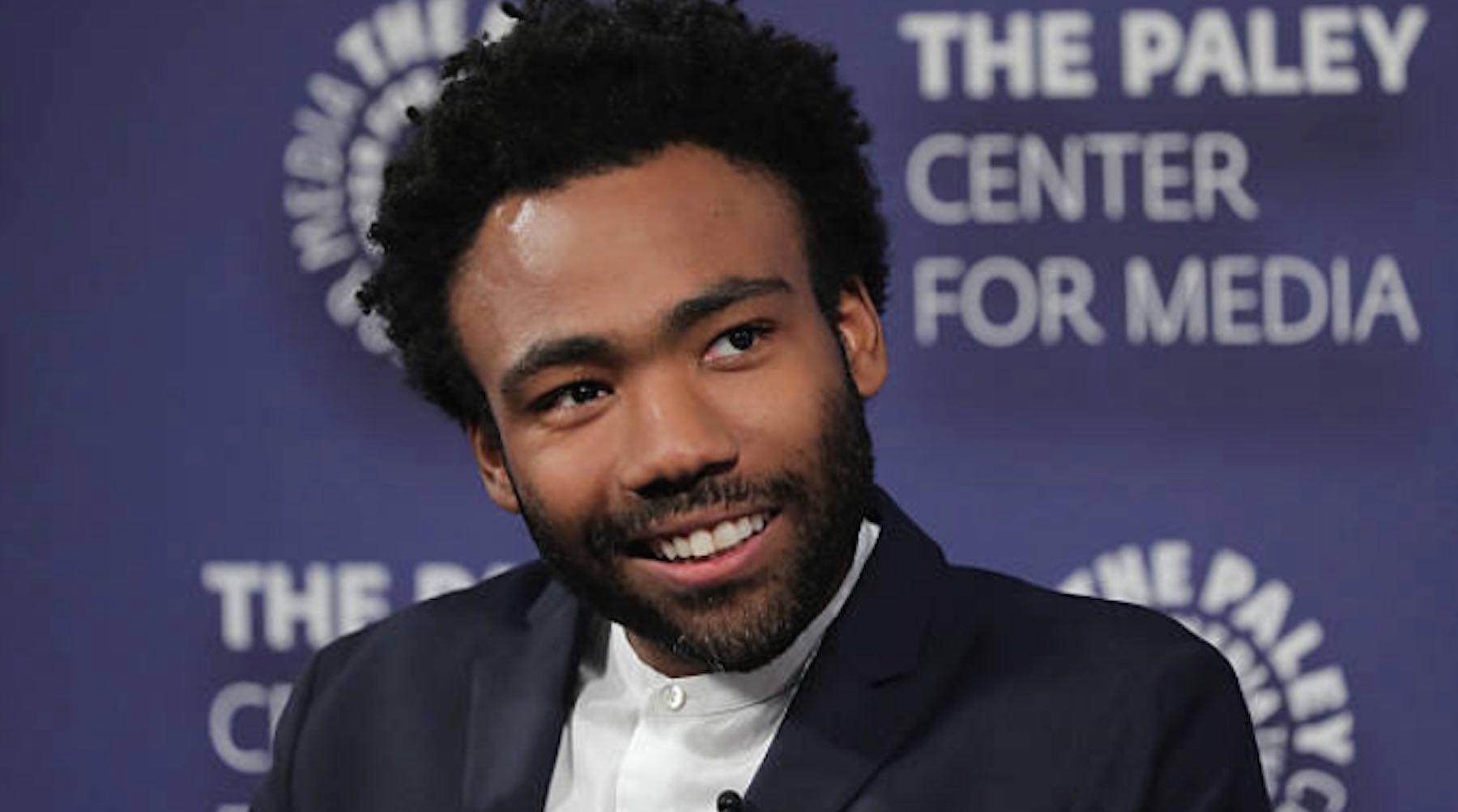 Donald Glover Shares Spec Script For 'Deadpool' After Network Axes It
By Aimee Lutkin
Donald Glover and his brother, Stephen Glover, were slated to write an animated series starring your favorite sassy Marvel comic superhero, Deadpool, for FX. The writer's room was set up in London to accommodate Donald as he filmed his turn in the Star Wars spinoff as young Lando Calrissian. The series was set to debut this year.
Then, in some inexplicable turn of events common in both the media and entertainment industries, something happened.
And though we searched high and low for reasons, it's not entirely clear what exactly went down. Pitchfork reports that FX Productions suddenly announced that they'd parted ways with the Glovers. Theories were floated, but there's one that Donald Glover wants you to know is definitely not true. He's not too busy.
Glover isn't much of a tweeter, or if he does tweet, they disappear soon after. So read these right away, who knows how long they'll be up!
After clarifying he wasn't too busy to write Deadpool, Glover shared a long spec script for the show. The story is about Deadpool going to protect the last white rhino in Africa in exchange for bitcoin, which fluctuates wildly in value throughout his twenty minutes or so of protecting the endangered (and now dead) animal.
It also gets pretty meta, questioning why the show didn't work out. Glover uses Deadpool as a mouthpiece, asking, "I mean, is it even a good time to have a violent, gun loving white man ranting on TV? Other than the PRESIDENT?"
Then he takes a knock at Last Week Tonight with John Oliver.
He also wonders if racism could have had anything to do with it.
"Do you think they canceled the show... cause of racism?!" wonders Deadpool, "Yeah, but all the writers were black. And the references were pretty black too. ... Maybe we were alienating our white audience? No. We did a whole goat yoga episode. Damn."
Hard to know what to believe, but few people have the talent (and time) to write 15 pages of shade like Donald Glover.
Bummer. One thing is for certain: We really missed out on that show.