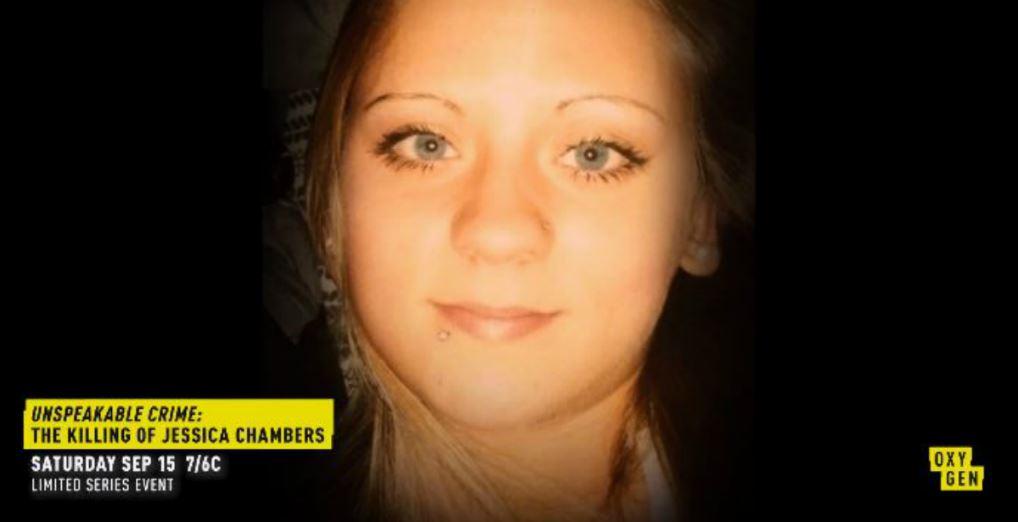 Jessica Chambers' Murder and Killer Are Still a Mystery Two Years Later
On Dec. 6, 2014, Jessica Chambers was found inside her 2005 Kia Rio on a backroad in rural Mississippi with burns on 90 percent of her body. Authorities soon discovered that someone had attempted to burn the former high school cheerleader alive.
Article continues below advertisement
Jessica, 19, died at a Memphis hospital hours after she was found, and her final words were presumably the name of her attacker. She reportedly blamed a "Derek" or an "Eric" for her gruesome murder, according to first responders on the scene.
However, the man charged with killing Jessica is named Quinton Tellis — seemingly the last person to see Jessica alive. The two grew up in the same town of Courtland, Mississippi, and reportedly met two weeks before her untimely death. In 2016, Tellis was charged with her murder, but maintained his innocence. He was tried in October 2017, but the judge declared the case a mistrial after the deadlocked jury was unable to reach a verdict. One year later, Tellis is back in the courtroom for a retrial.
So, what really happened to Jessica and did Tellis do it?
Article continues below advertisement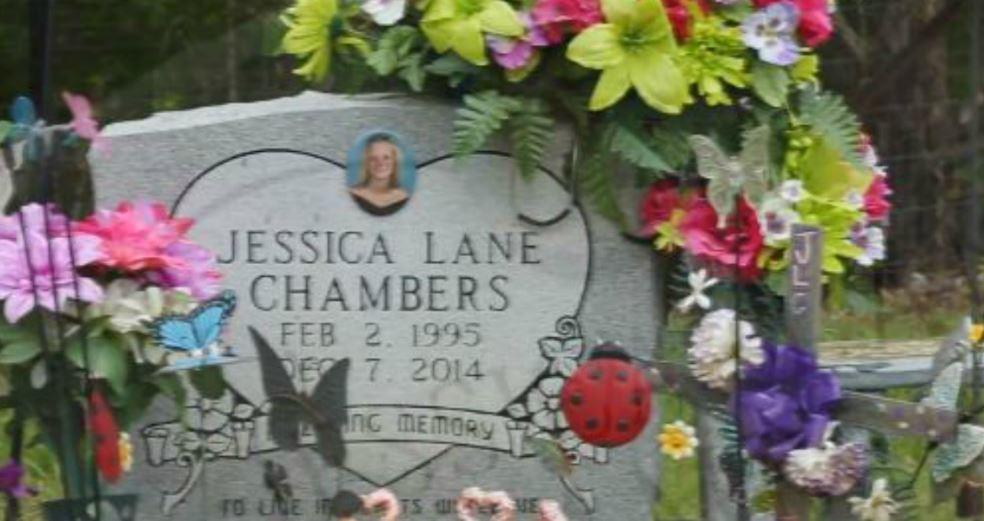 How did Jessica Chambers die? 
While Jessica ultimately died from her severe burns, District Attorney John Champion believes she was strangled by Tellis before he set fire to her car based on his statements to investigators. "Horrific burns, horrific pain," Champion explained. "I would venture to guess if all of us sitting here were to know we're going to die, that the very last way we would want to die would be by fire. But Jessica was set on fire."
Article continues below advertisement
Did Quinton Tellis really kill Jessica Chambers? 
Tellis was arrested and named the primary suspect in the case after deleted text messages were uncovered between the victim and the defendant in the days leading up to her death.
Article continues below advertisement
Per WMC5's report, Tellis was soliciting sex with Jessica — she denied his advances — a few days prior to her murder. Following her death, it was reported that the suspect was in the same area where Jessica was murdered, and Tellis deleted all text conversations between the two.
Article continues below advertisement
Shortly after he was charged with her murder, it was revealed that Tellis was also implicated in the 2015 killing of Meing-Chen Hsiao, a 34-year-old foreign exchange student, after he was caught using her debit card.
As evidence for Tellis' past alleged indiscretions could be used to sway jurors, Meign-Chen's case has been omitted from Jessica's trial.
However, Tellis' defense attorney Darla Palmer is adamant Jessica named her killer — and it was not Tellis. "She knew Quinton," she said. "She knew his name is Quinton Tellis. But she did not say that that day."
One of the first firefighters on the scene, Daniel Cole, reportedly asked Jessica, "Who did this?" and her response was allegedly, "Eric set me on fire." Eight first responders have admitted to hearing the name as well.
Article continues below advertisement
But prosecutors brought in an expert to prove that it was physically impossible for Jessica to say anything, given her condition. "She could've made sounds, but not sounds that we would be able to say would be speech," Dr. William Hickerson explained in court. A jury is currently deliberating all the facts of the case but it is unknown when the verdict will be announced.
Watch Jessica Chambers' murder trial: 
Article continues below advertisement
Oxygen created a documentary-style show that probes witnesses, the defendant, relatives, and the community regarding Jessica's murder. The show, titled Unspeakable Crime: The Killing of Jessica Chambers, not only questions and pieces together who could possibly be the culprit behind such a grisly crime, it also showcases the racial tension that divided the town following her murder.
Article continues below advertisement
"This case has many layers of mystery, but at the heart of it all, it's about finding justice," said executive vice president at Oxygen Media, Rod Aissa. "BuzzFeed Studios, Joe Berlinger and Wilshire Studios, have done a beautiful job telling Jessica's complex story in real time, and in the end, we hope to find peace for her family and her community."
For a real-time look at Tellis' retrial, true crime aficionados can find a live stream here.
Watch the five-part series on Saturdays at 7 p.m. EST on Oxygen to take a closer look at the mystery surrounding Jessica Chambers' death.