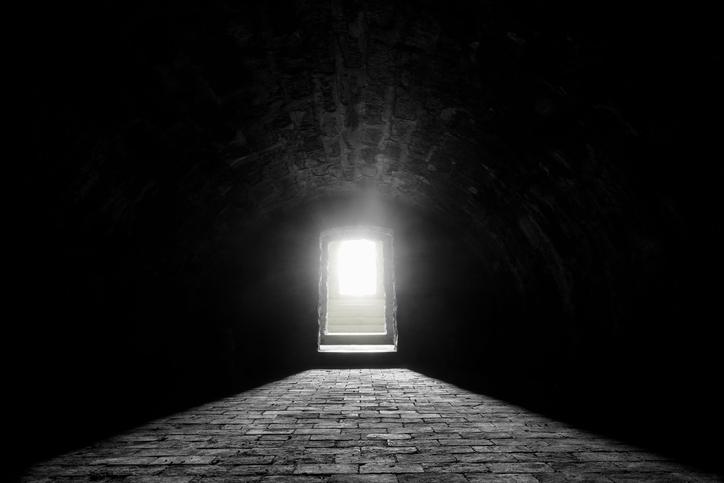 Guy Finds Underground Bunker In Russia And It Will Give You Nightmares
By Zachary Brenner

Nov. 8 2018, Updated 3:10 p.m. ET
Yotuber Shiey is a self-proclaimed urban explorer. He goes into off-limit areas of cities and records what he finds. He then uploads the videos to YouTube so we don't have to partake in his very illegal hobby. Legal or not, I would not want to venture into his most recent finding because it is the creepiest thing I have ever seen. 
While exploring an old factory in Russia, he made a startling discovery. In the description he explains, 
Seemed abandoned, but it had electricity and ventilation, so...
While walking through the territory of a factory, located in the industrial area of the city, I noticed a weird concrete block with a metal gate on the side of it. I opened it and a latter [sic] climb later I was in a dark, small tunnel leading to an underground bomb shelter/safe house.
Article continues below advertisement
The background music was added into the post but even without it, that place may the spookiest spot in the world. A zombie never jumps out at Shiey, but you just know it could happen at any moment. 
While everyone thinks this is a really cool find, everyone has follow up questions. 
What's really weird about this is that there doesn't seem to be any food in this bunker, not even cans of food (unless I missed it?).
Who creates a huge bunker and stocks with medical supplies and clothing but doesn't put any food in it?
Does he keep an air tester with him? Old sealed off underground air is a quick way to get dead.
I would have liked to see a bit more of all those signs and paper clippings/posters all over the place.A close up would have been perfect.
So the only way in and out from this place is through that opening he went through? Couldn't he have been locked in from the outside?
So, Mr. Sheiy, it seems like your fans want you to go back. My advice is don't. The zombie might get you next time.