Similar to his thoughts on environmental issues, Trump is insouciant about his diet.
The president powers up on Big Macs, KFC, Domino's, and he washes it all down with his favorite elixir, Diet Coke. Which is interesting, since he once tweeted this: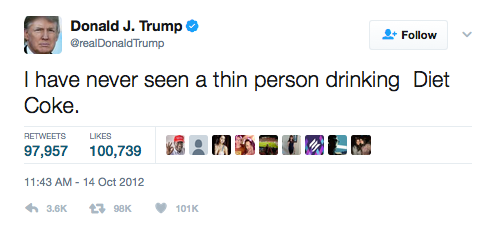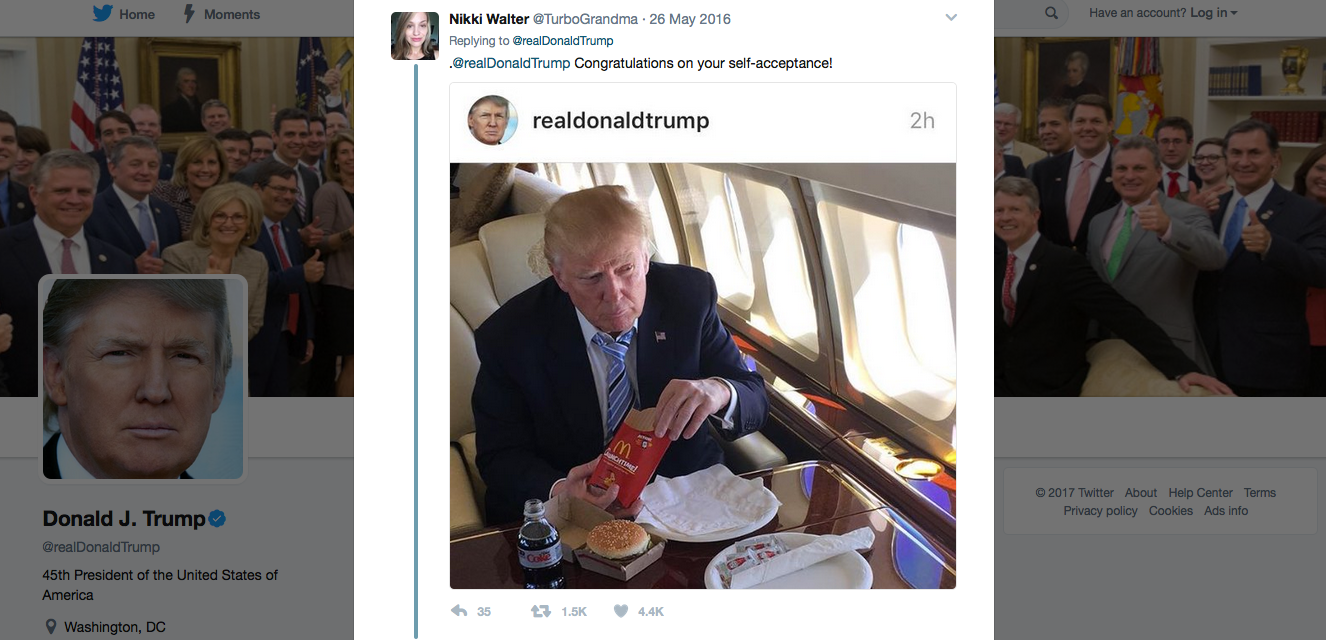 The president vouches for his love of fast food because the companies maintain a high standard of hygiene. Notorious for bristling at double-dipping partygoers, Trump has always been obsessed with a high level of cleanliness.
"One bad hamburger, and you can destroy McDonald's. One bad hamburger and you take Wendy's and all these other places and they're out of business," he told a pre-adversarial Anderson Cooper at a CNN town-hall-style meeting early last year.
"I like cleanliness, and I think you're better off going there than maybe some place that you have no idea where the food is coming from."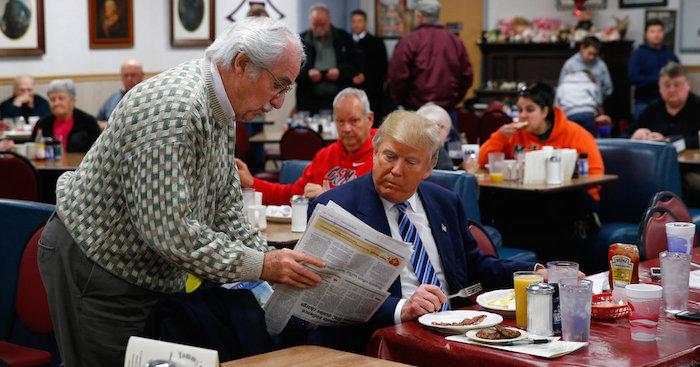 He waxed poetic about Mickey D's. "The Big Macs are great. The Quarter Pounder. It's great stuff," he praised.
But now that he has his meals served at the White House, he still insists on "clean" food.A Time's report on the White House's after hours described a scene in the dining room. "The waiters know well Trump's personal preferences. As he settles down, they bring him a Diet Coke, while the rest of us are served water, with the Vice President sitting at one end of the table," read the excerpt.
"With the salad course, Trump is served what appears to be Thousand Island dressing instead of the creamy vinaigrette for his guests. When the chicken arrives, he is the only one given an extra dish of sauce," the report read.
"At the dessert course, he gets two scoops of vanilla ice cream with his chocolate cream pie, instead of the single scoop for everyone else," the report continued. One would be sadly mistaken to think that a teenager was present at the table, when in fact, the needs of a 70-year-old's palate was being tended to.
The report added, "The tastes of Pence are also tended to. Instead of the pie, he gets a fruit plate."
While on the campaign trail last year, he would often show his reverence for Colonel Sanders.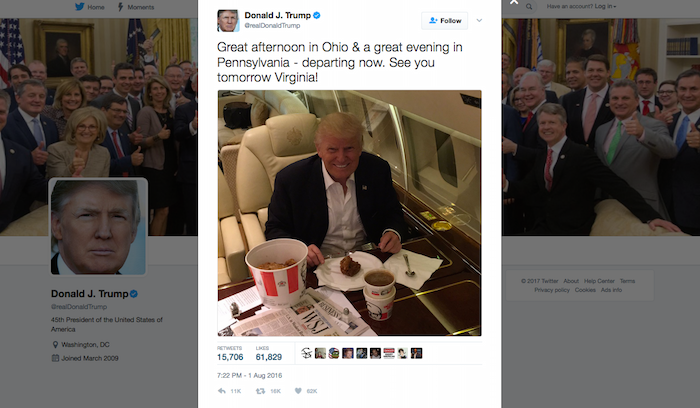 It appears as if the president's tastes haven't evolved much since moving into the White House. There seems to be as much junk going into his mouth, as there is spewing forth.