Life is unpredictable. Chances are that if you're reading this, you're lucky enough to have not needed to pack your life and family up into what you can hold on your person and move with no idea of where you'll all end up. For many refugees of the countless wars over the past nearly two decades, that scenario was a reality for them, and if the journey to find a place to live weren't difficult enough, knowing that others were out there doing their best to send you back to turmoil will certainly make up the difference.
Donald Trump's Muslim Ban was struck down at the start of the year. Though it doesn't always seem that way, empathy of the American people didn't allow his policy to steamroll their good will towards those who had less. People who have lost everything and everyone were treated as people, and many were able to find asylum so they could rest and decide what the next step to take was.
Unfortunately, the actions of individuals play into political rhetoric on occasion, and it's used as an opportunity to paint everyone of a particular race, religion, or from a specific region, with the same brush. The London Bridge terror attack was such an event for the US.
Donald Trump seized an opportunity to reinforce his Muslim ban in the aftermath of the London Bridge terror attack that claimed seven victims and left 48 hospitalized on Saturday night.
But the ill-advised tweet ended up being a major contradiction that did not go by unnoticed.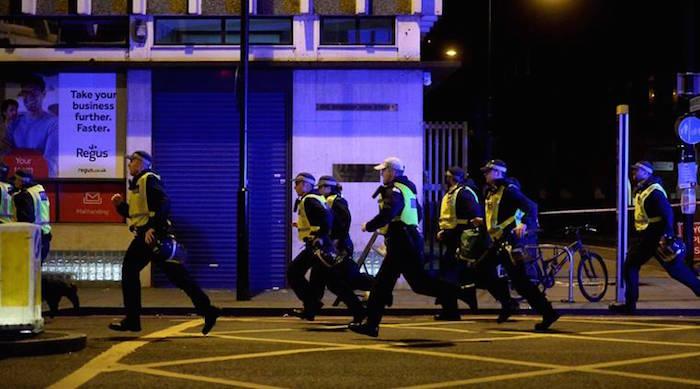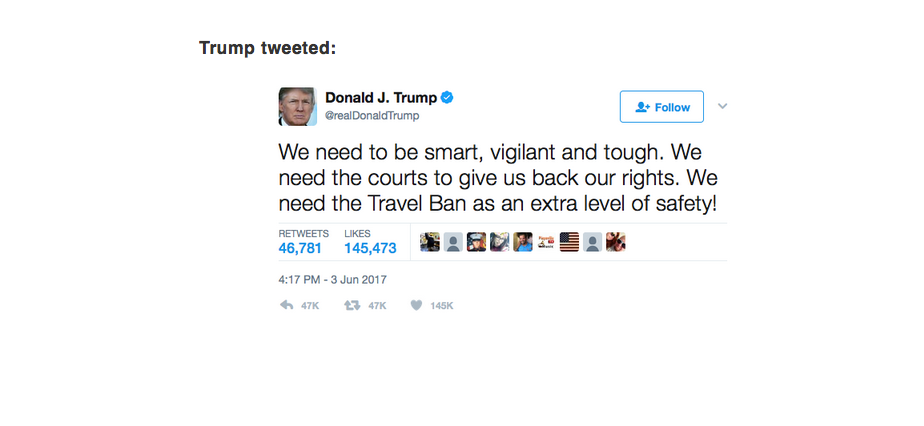 With the president's harsh warning, however, he completely reversed the argument that the Muslim ban is not a ban. And the American Civil Liberties Union tweeted back in response to Trump's claim that the Muslim was a ban.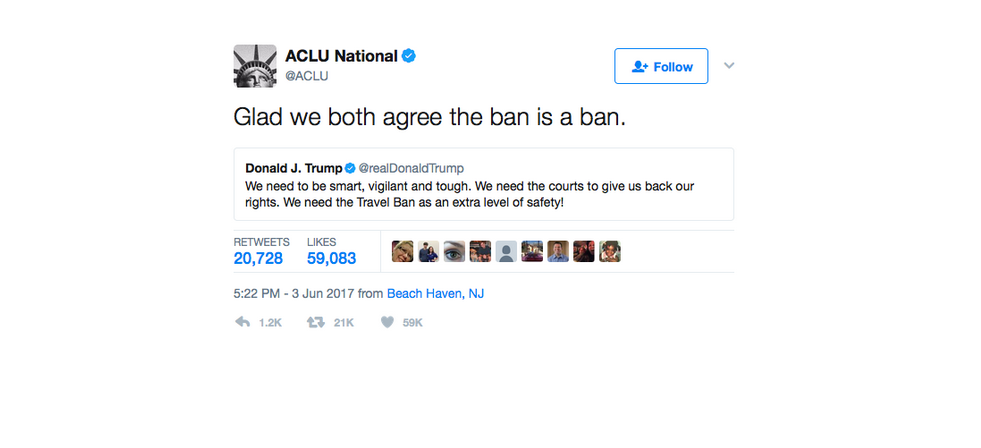 Last week, in response to the Manchester suicide bombing, Homeland Security Secretary John Kelly argued on Fox News Sunday that there was no travel ban.
The fact is that in those countries, we have very little ability to actually verify, vet the people that are coming out of those countries. So, what the president and it's not a travel ban, remember. It's the travel pause. What the president said, for 90 days, we were going to pause in terms of people from those countries coming to the United States that would give me time to look at additional vetting to see.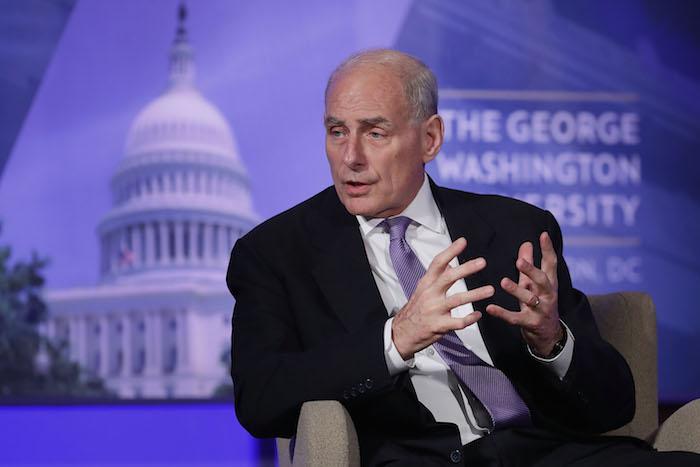 Is there an impasse on the ban because someone's story doesn't line up inside the White House?
Cecillia Wang, the deputy legal director of the ACLU, wrote the tweet that shaded the president. "We need to be outraged when the president exploits a terrible violent crime to push his discriminatory and illegal policy."
Trump's unsupervised tweet was followed up Sunday morning, saying, "Whatever the United States can do to help out in London and the U. K., we will be there - WE ARE WITH YOU. GOD BLESS!"
Minutes later, he tweeted, "We must stop being politically correct and get down to the business of security for our people. If we don't get smart it will only get worse."
And while he was on a roll, he casually reminded us on another issue with this latest tweet: