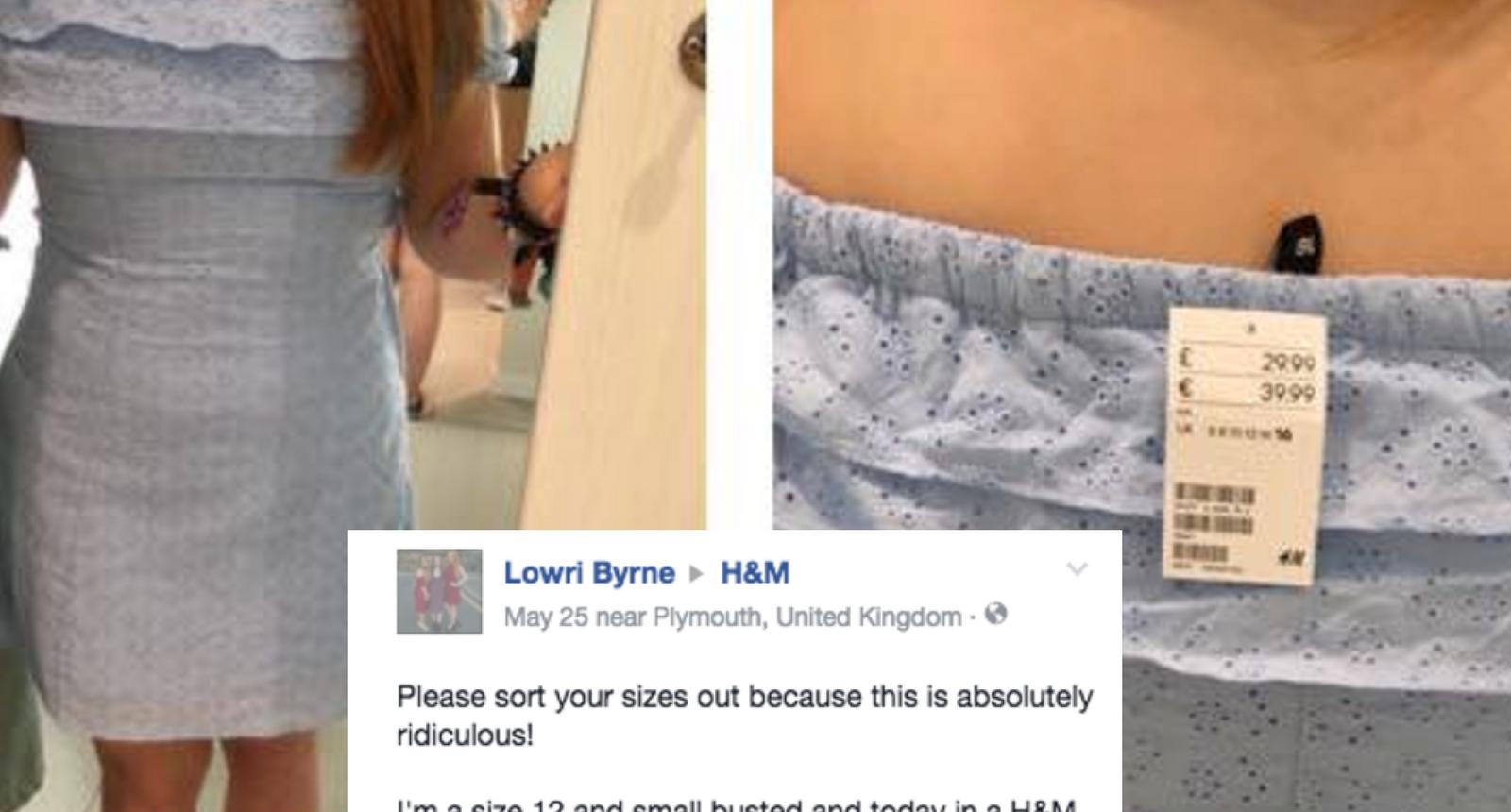 This Woman Just Blasted H&M For Their Absurd Clothing Sizes, And Others Can Relate
Lowri Byrne of the United Kingdom went in to an H&M to buy clothing in May. What she came out with was viral celebrity.
Article continues below advertisement
The problem that she had in the changing rooms is apparently one that is rather common, regardless of where you come from. The issue? H&M's clothing sizes.
Your humble writer gave up on H&M many, many years ago because the sizes he actually fit in made him feel like an overweight monster. Lowri had a similar experience.
Article continues below advertisement
Lowri posted a photo of the outfit in question, and a scathing and sarcastic message alongside of it, directly to H&M's Facebook page.
Article continues below advertisement
"Please sort your sizes out because this is absolutely ridiculous! I'm a size 12 and small busted and today in a H&M store I had to ask if this dress came in a size 18 (it didn't...)
Article continues below advertisement
The dress I have on in these photos is a size 16, and I could barely breathe. Not only was this annoying because I wanted to buy this dress, but so many women take what size dress they buy to heart. If I was one of these girls (thankfully I'm not) requesting a size 18 dress would seriously devastate me!
When I asked if this dress came in a 18 the store assistant said "ahh yeah you have to go up a couple of sizes with these". A couple?!? going up 3-4 sizes surely should make you realise that you need to seriously sort out sizing!!!"
Article continues below advertisement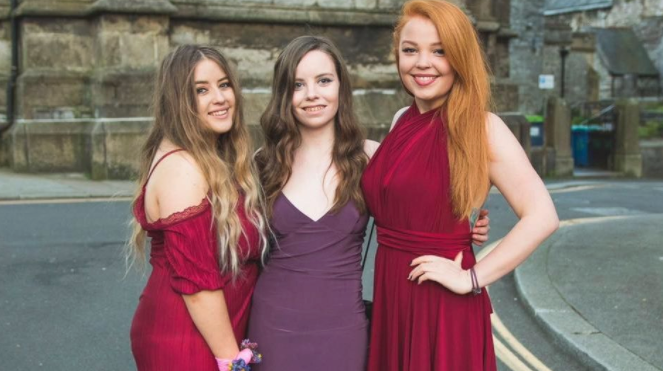 The post went promptly viral, gathering almost 4,000 reactions, 355 shares, and 586 comments. Mostly all of them were in favor, and in agreement.
Article continues below advertisement
H&M, to their credit, did issue the following official statement: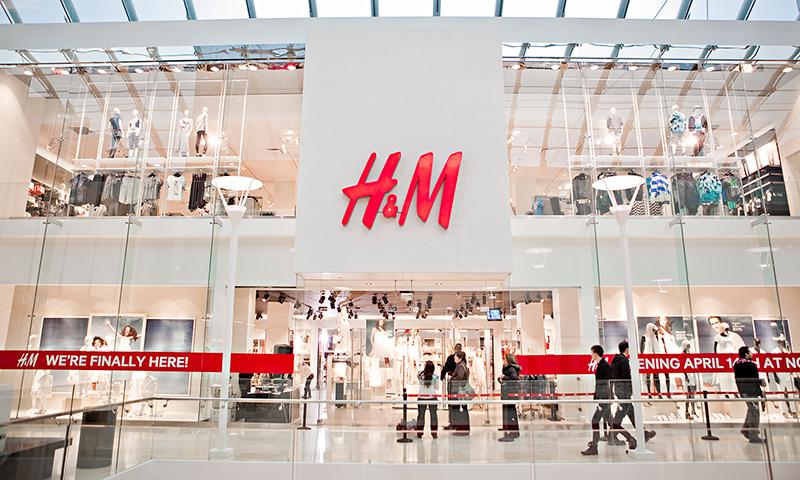 Article continues below advertisement
"H&M hugely values all customer feedback. It is only ever our intention to design and make clothes that make our customers feel good about themselves, any other outcome is neither intended nor desired. H&M's sizes are global and the sizes offered in the U.K. are the same in all the 66 markets in which we operate in and online.
As there is no global mandatory sizing standard, sizes will differ between brands and different markets. Our dedicated, in-house sizing department works according to an average of the sizes and measurements suggested by the markets we operate in. H&M sizes are continually reviewed by our in-house sizing department."
Will H&M ever catch up with the rest of the world and provide sizing that doesn't make people feel gross? We won't hold our breath... unless we're trying to fit into a pair of their jeans.