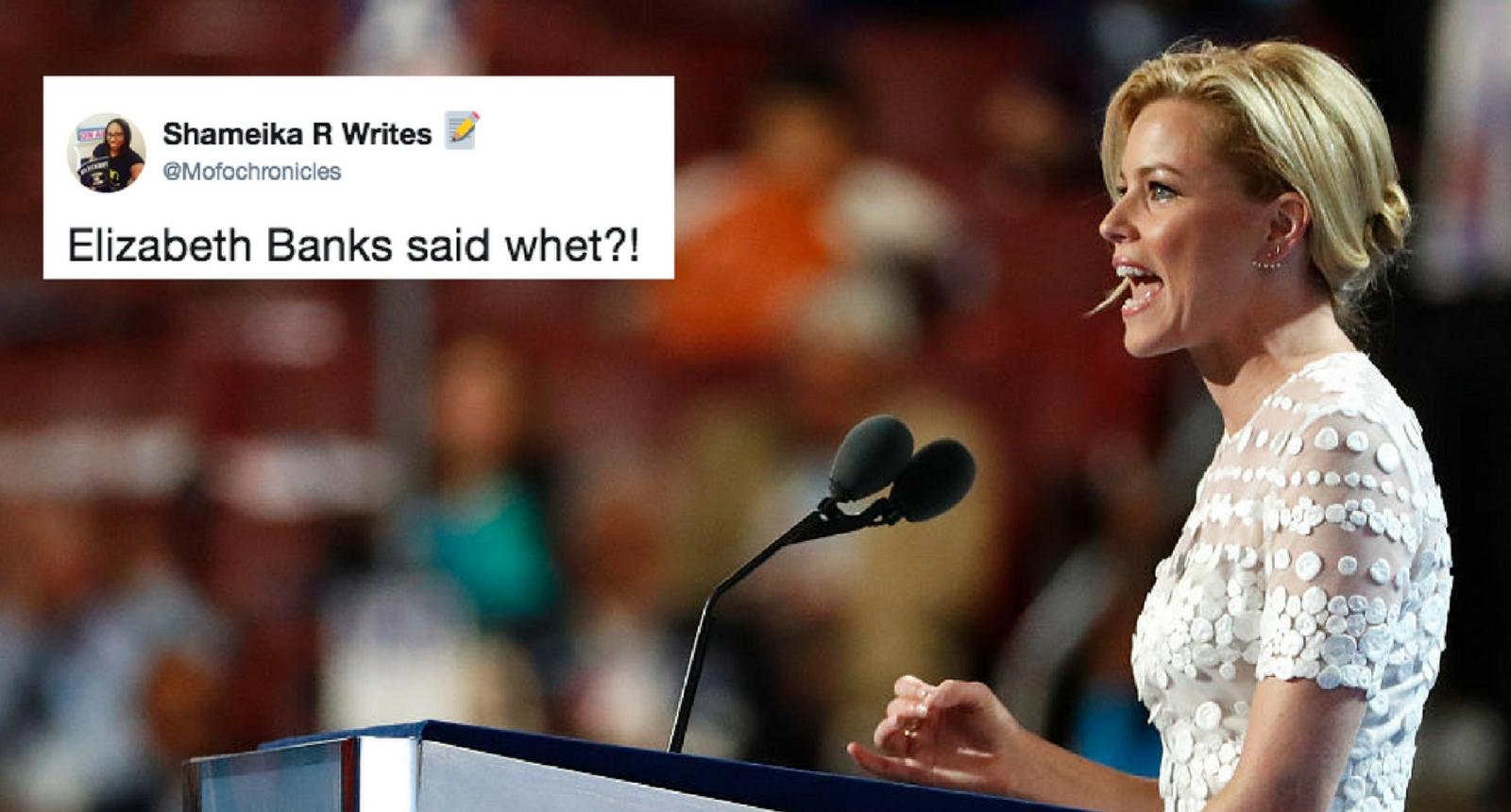 Elizabeth Banks Blasts Steven Spielberg For Never Casting Female Leads--Twitter Corrects Her
By Brian Skellenger
Actress Elizabeth Banks might think to research a bit more before she criticizes a director.
During Wednesday night's Women in Film Crystal + Lucy Awards, at which Banks was honored for her work directing Pitch Perfect 2, the actress called out Steven Spielberg, saying, "I went to Indiana Jones and Jaws and every movie Steven Spielberg ever made. And by the way, he's never made a movie with a female lead. Sorry, Steven. I don't mean to call your ass out, but it's true."
Banks continued her speech by encouraging the audience to go to movies featuring women, which is a noble and valid point.
But while Spielberg's movies have mostly starred male actors, Banks missed a few important films in her criticism, most notably The Color Purple, which starred Whoopi Goldberg and was nominated for 11 Oscars, including Best Picture.
Twitter noticed the slight. And they weren't happy about it.
Other Spielberg films with female leads include the 1974 Goldie Hawn-led The Sugarland Express, and last year's The BFG, which featured young actress Ruby Barnhill.
While those films could have slipped Banks' mind, forgetting "The Color Purple" didn't do the actress any favors:
Many on Twitter felt that Banks was only thinking of herself:
Some got what Banks was going for, but they still called her out:
But for many, it was the first they'd heard of Elizabeth Banks:
Something good could still come of the gaffe:
Banks later apologized.
Elizabeth Banks was born Elizabeth Mitchell in Pittsfield, Massachusetts. Her breakthrough role was as Betty Brant, the secretary of J. Jonah Jameson at the Daily Bugle in Sam Raimi's Spider-Man. She followed through on this with roles in other movies, including Swept Away (2002), Steven Spielberg's Catch Me If You Can(2002), Seabiscuit (2003) and The 40 Year-Old Virgin (2005).