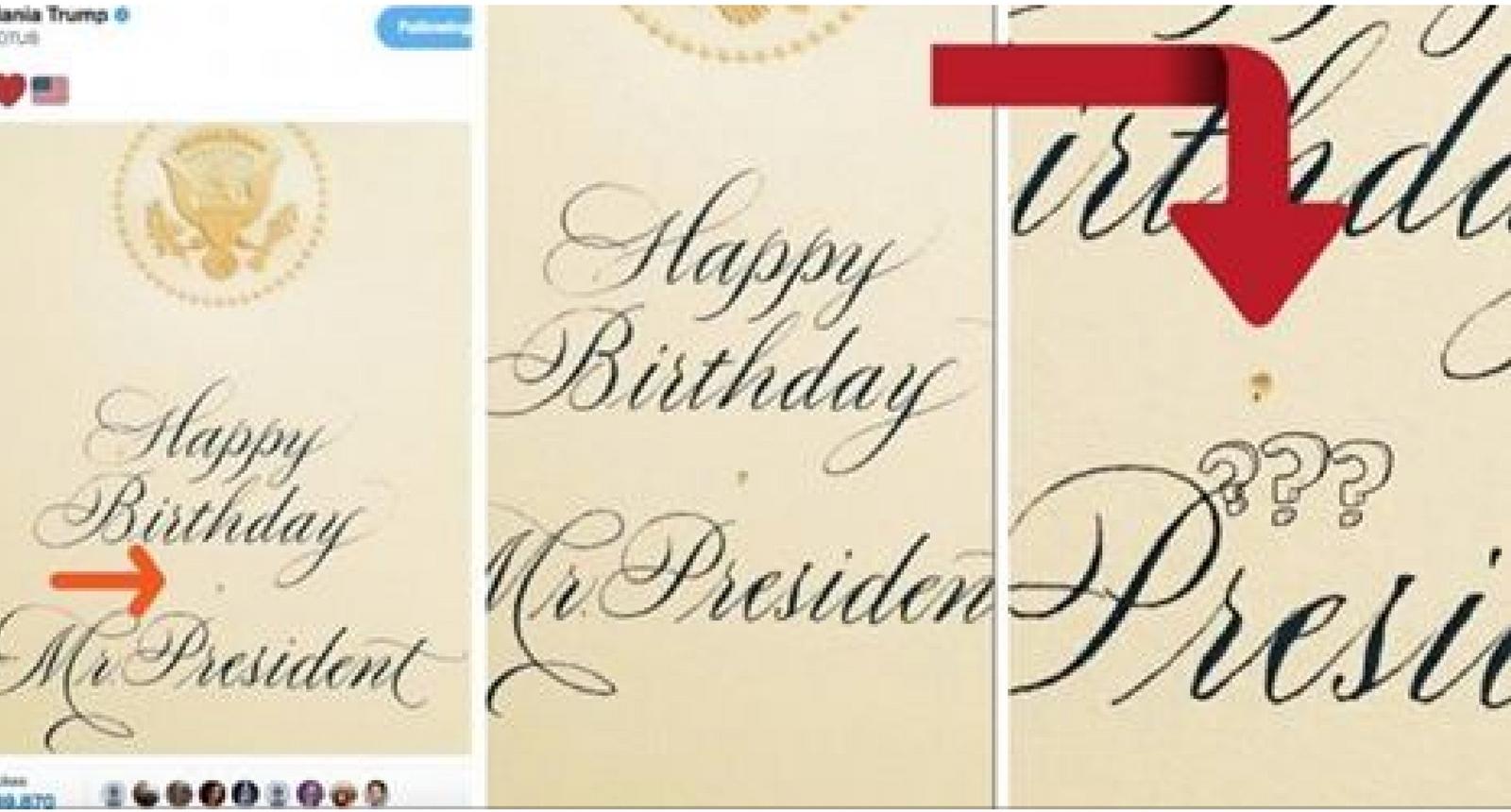 Twitter Just Noticed Something Odd On Melania's Birthday Card To Donald
By Jamie Thiessen
People have always suspected that Melania Trump feels trapped in her awful marriage because of how sad she looks in a collection of photos with President Donald Trump at her side. She even refuses to hold his hand in public. Her refusal to do it has been well documented and many believe it's related to the fairly credible instances of Donald cheating on her while she was pregnant with her son. More people started to believe the theory when she refused to live in the White House until Barron Trump had finished school in New York. Remember where there's smoke, there is fire.
However, he twitter account always seems to be fairly positive in nature and rarely turns against the usual rhetoric you'd expect. Makes us wonder who actually runs it...
President Trump got a number of birthday shoutouts on Twitter this week, but none stood out more than the casual greeting he received from his wife, Melania.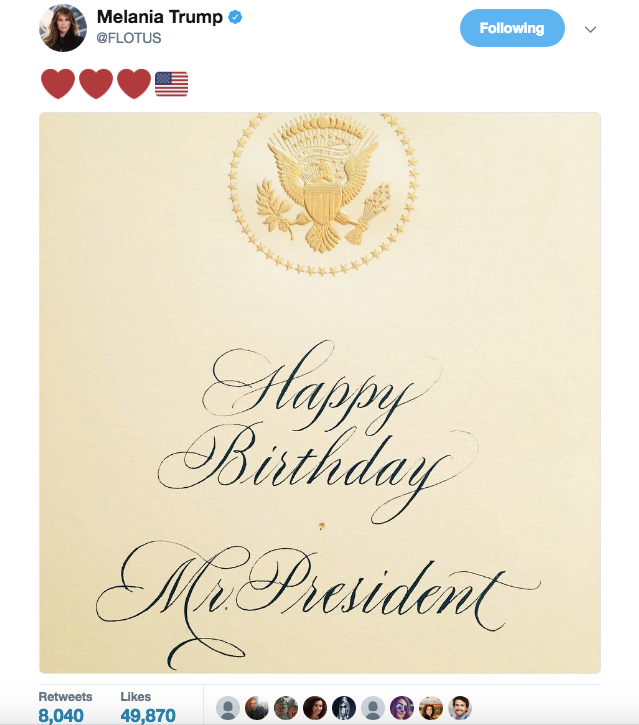 Source
Not only did she wait until a leisurely 10pm to tweet his birthday greeting, but the card she posted contained a suspicious orange smudge. Almost looks like a tear. We get it might be hard to write that to someone who has embarrassed you in every way.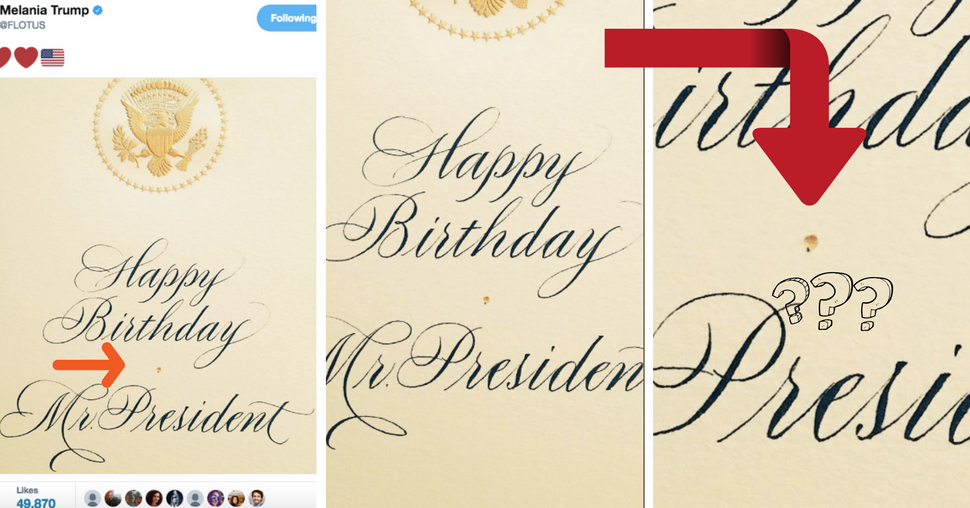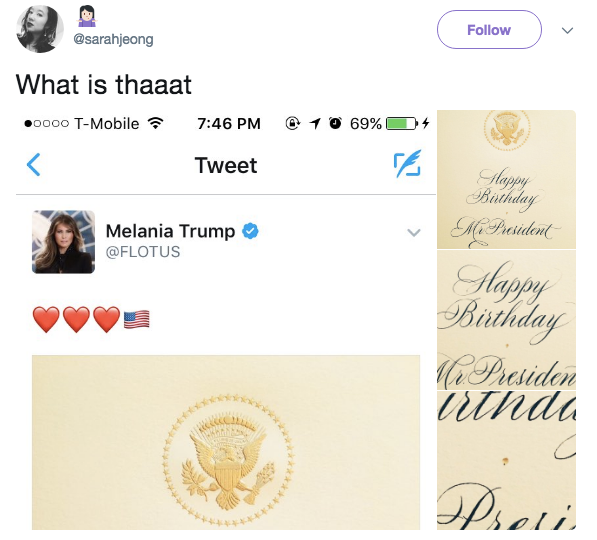 Fortunately, Twitter had plenty of theories.



The theories kept coming:




But let's be honest, we all know what that gross smudge REALLY is...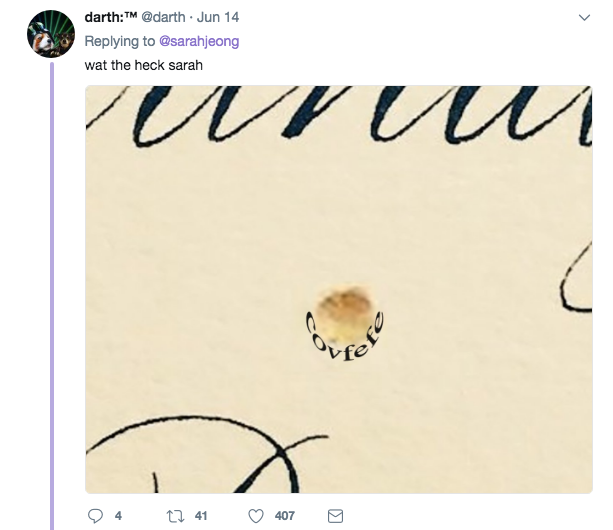 Everyone loves a good conspiracy theory.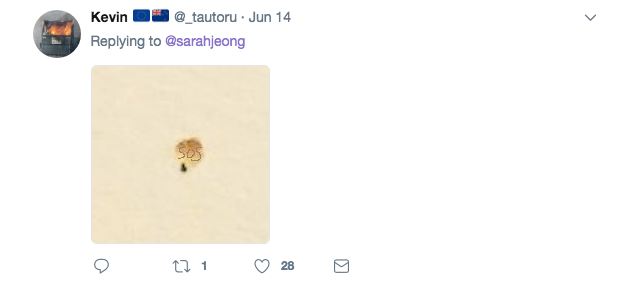 But maybe the Trumps are just bad at birthdays. Let's not forget the birthday tweet President Trump sent to his wife back in April. You know, the one with the American flag that only had 39 stars?