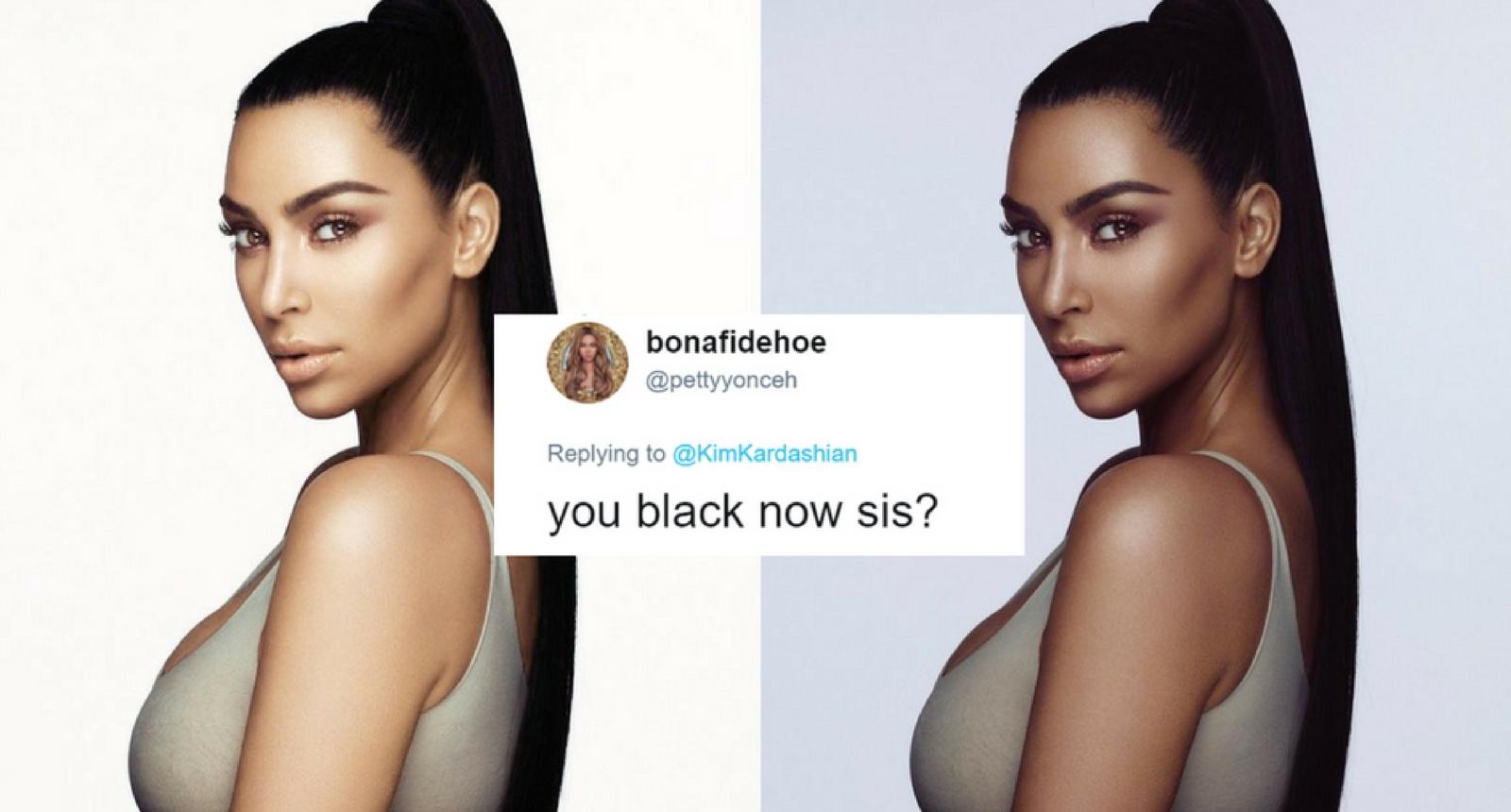 Kim Kardashian Just Responded To Accusations That She Was Wearing Blackface
By Erica Diaz
Kim Kardashian has been repeatedly accused of appropriating and profiting from black culture. The controversy kicked back up again when she tweeted out this photo as part of a promotion for her makeup line.
Kim appears significantly darker than people are accustomed to seeing her lately.
The accusations of (and arguments about) blackface were immediate.
*Enjoys some tasty popcorn while watching the arguments go down*
This person is not having it, even if it's a really good bronzer.
Kim deleted the original tweet, then reposted it, but the controversial image is still her avatar pic. She was asked about the issue by the New York Times and defended it by saying she was "really tan" when the images were taken.
Not everyone was buying that defense.
This user needed six tweets to say what she was thinking.
Austin has a major point.
The original tweet got a lot of negative response, but the follow-up one seems to have flown much more under the radar.
Even the makeup itself is coming under fire. Her line is aimed at deeper skin tones, and while some are applauding the move others feel like...
So what do you think? Is this a case of "passable blackface," being "really tan" or just bad lighting? Should someone on her team have spoken up?
Kim seems to be moving past the mess, saying "we saw the problem and we adapted and changed right away."