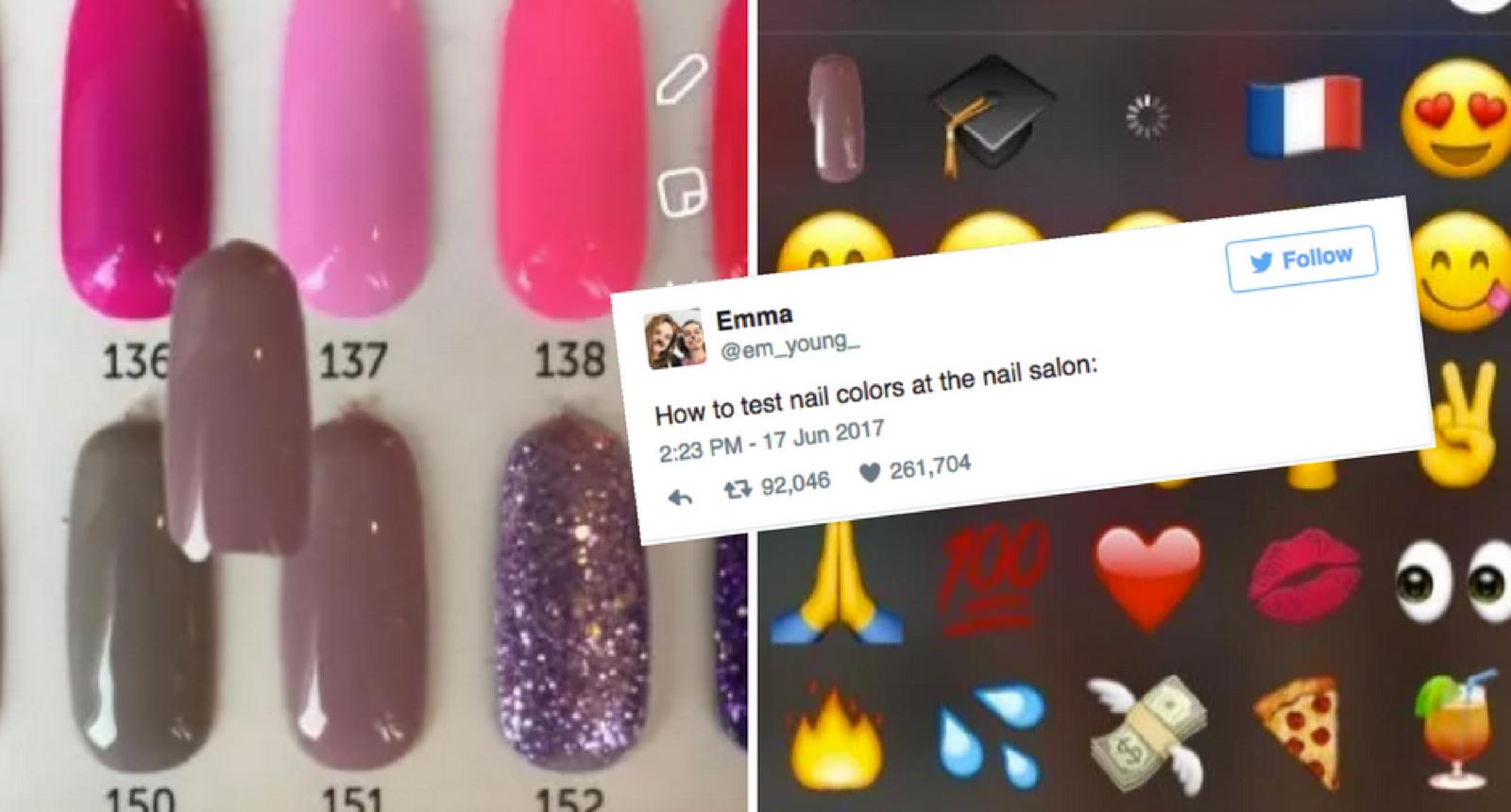 Teenager Discovers New Hack For Choosing Nail Polish At The Salon
By Mike Walsh
People taking care of and decorating their nails always fascinates me. As someone who bites their fingernails, it is a terrible habit that I hope can be broken. There is definitely something to someone who has flawless nails and decorating them on top of it is even a bigger feat. It is no doubt that nail salons are a huge business. Everyone has their go-to salon for manicures and pedicures and women usually have their colors that they stick with that looks best for their nails. People will always venture out at times and try something new and bold, but for the most part, most people have their trusted colors and shades that they know works best for them. In the beauty industry though, anytime someone can get a leg up or find something new that works for them, it is always very welcomed. So anytime there is a new beauty tip or hack, you better believe that those things can go viral very quickly. Its no wonder there are so many influencers in the beauty space on Youtube, Instagram, Snapchat and other hug social media platforms. It seems that there are some new hacks being discovered all the time. Like this one that has been discovered recently.
Did you know Snapchat lets you make custom stickers?
Well, 18-year-old Emma Young remembered as she arrived at her usual salon.
It has been re-tweeted and replied to over 10,000 times in the last two days.
Strokes of genius like this do not go unnoticed.
I have double checked and this particular slang term does not seem to involve actual fire.
Hopefully this news will revolutionize the way a generation does their nails.