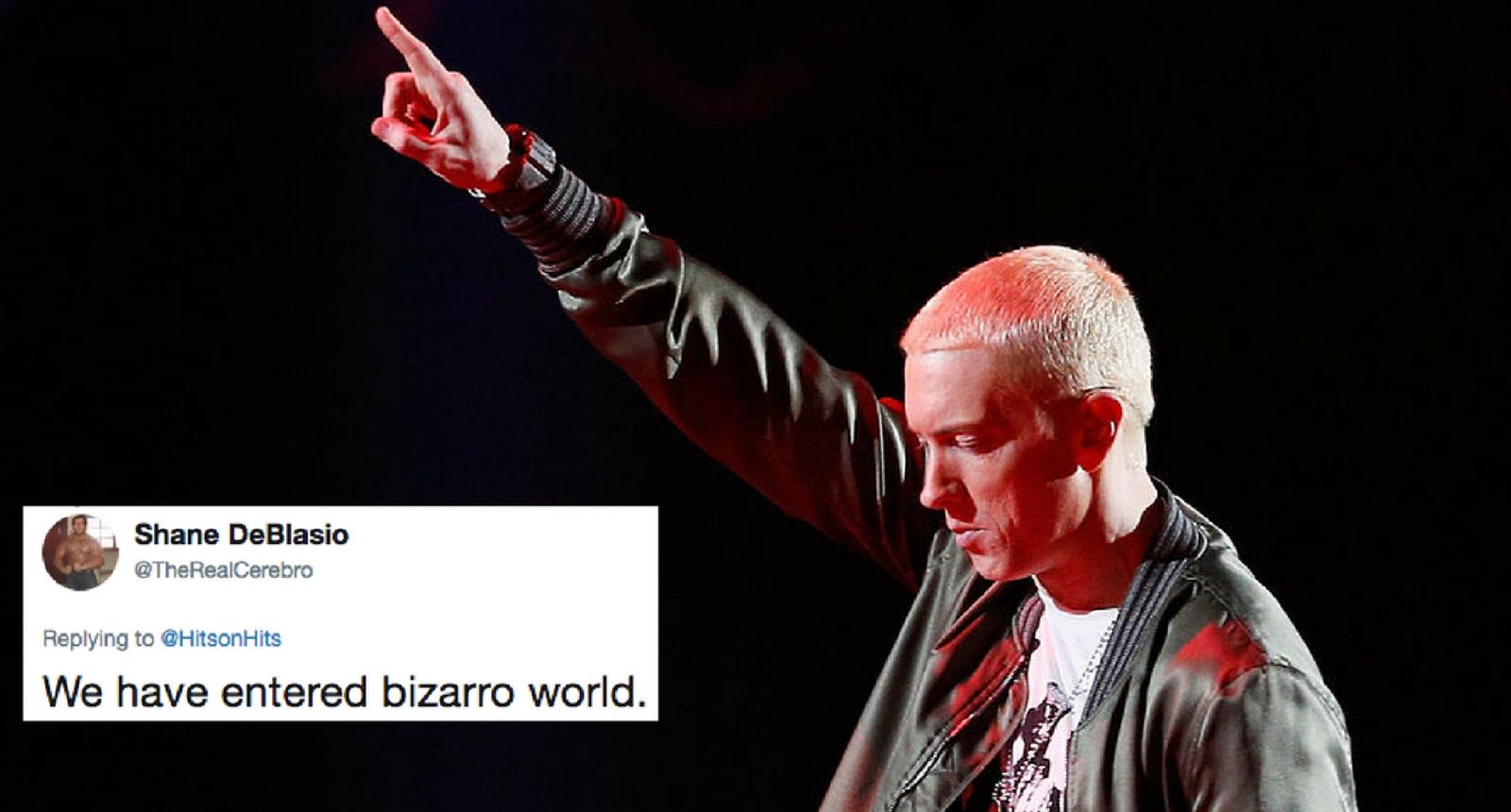 Eminem Was Just Photographed With A Beard, And Twitter Can't Handle It
By Brian Skellenger

Updated
2017 has officially gotten strange.
Twitter was shocked after photos of Eminem sporting a beard surfaced.
The rapper, who showed up to the Thursday night premiere of The Defiant Ones, an upcoming documentary for HBO about Dr. Dre and Jimmy Iovine, was pictured with the two men, and something was decidedly different about his appearance.
It had been long speculated that perhaps Eminem couldn't grow facial hair, or perhaps just decided not to. But it wasn't for a lack of wanting to.
In 2015, he even tweeted about having "beard envy" over Jake Gyllenhaal in the movie "Southpaw":
So the real Slim Shady's new look shouldn't have come as too much of a surprise.
But it honestly still did:
Twitter couldn't stop staring:
One stan said Eminem had predicted the new look:
In a now-relevant 2014 tweet, a superfan combed through thousands of photos to find Eminem with any amount of facial hair: 
It may never be seen again. So get a good look at it now: