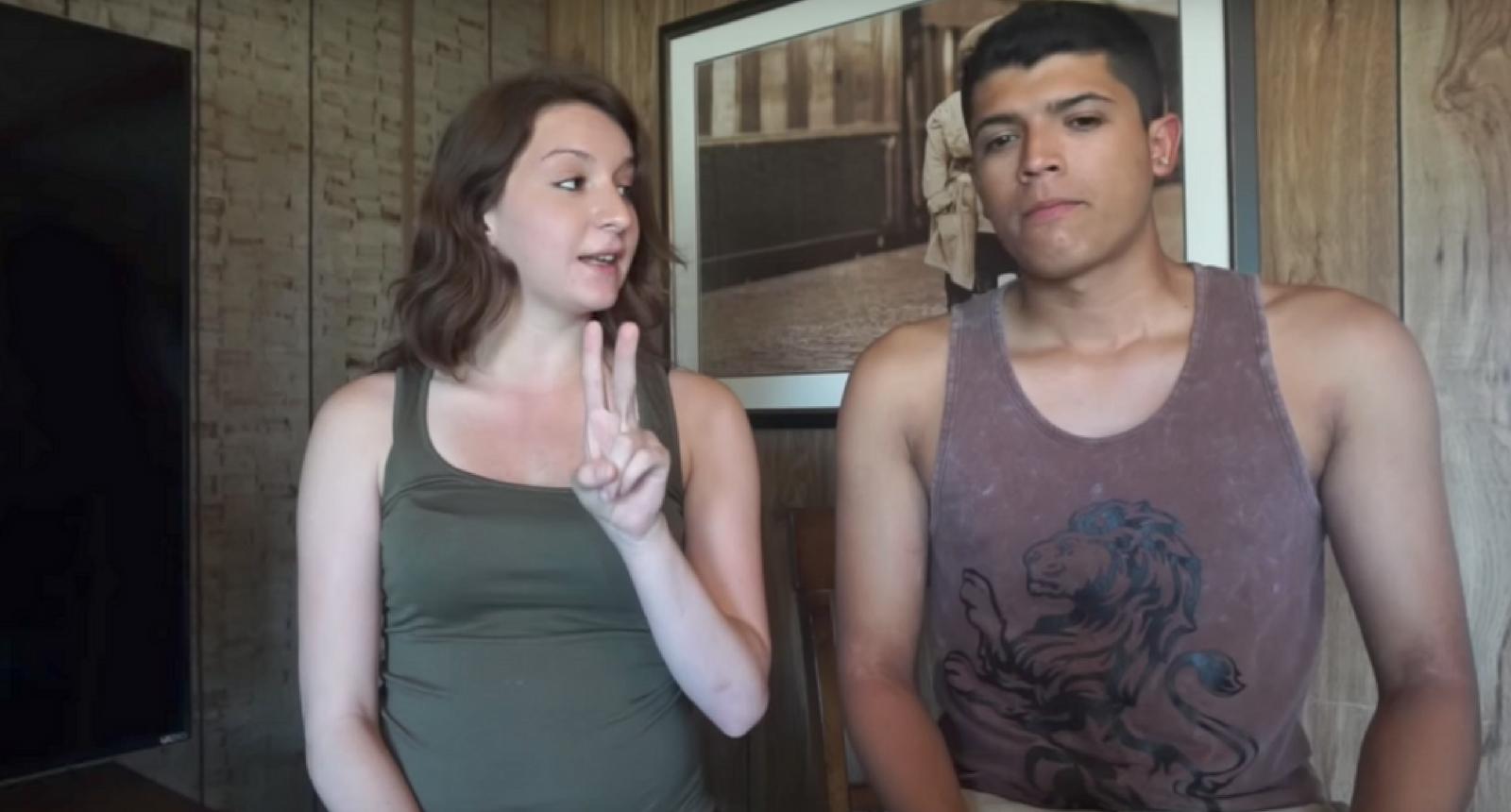 Teen Kills Her Boyfriend In Accident While Filming YouTube Video
By Collin Gossel
Monalisa Perez, a vlogger from Minnesota, was arrested this past Monday, June 26th, after fatally shooting her boyfriend, 22-year-old Pedro Ruiz, while filming a stunt for their YouTube channel. She was charged with second-degree manslaughter, a crime which carries the maximum sentence of 10 years in prison, a fine of $20,000, or both. By all accounts, it seems the shooting was an accident and that Ruiz actually helped plan it.
Perez called 911 Monday evening and told authorities she had accidentally shot her boyfriend. The police responded to the couple's house in Norman County and found Ruiz with a single gunshot wound to the chest. They attempted to save the young man, but he died on the scene.
Perez, who happens to be pregnant, says Ruiz was excited by the idea of her shooting a book while he was holding it. He believed the book would stop the bullet, and may have even tested his theory on several other books. This time, however, the bullet did not stop. Earlier that same night, Perez tweeted about the upcoming segment:
Perez started the couple's YouTube vlog in March to record the lives of a young couple who are also teen parents. Since then, they've uploaded several videos which often feature "stunts," "challenges," and "pranks." The couple's 3-year-old daughter also occasionally makes an appearance.
Here's one of Perez's videos:
The couple recorded their fatal stunt on two cameras which are now being held as evidence by the police. Perez told authorities that, after being shown another book which a bullet had failed to go through, she agreed to shoot from a foot away while Ruiz held the book to his chest. She used a .50-caliber Desert Eagle firearm.
Ruiz's aunt, Claudia, heard about the stunt idea from Pedro and begged he not go through with it. She's especially broken-hearted by how things have turned out:
"They were in love, they loved each other. It was just a prank gone wrong. It shouldn't have happened like this. It shouldn't have happened at all."
In their final video, Perez said she was 25-weeks pregnant and looking forward to raising another child with Ruiz. They were planning to name the little boy Pedro, after his father.